Ever been infuriated by the sight of cars passing you in the outside lane while you wait patiently in the queue for a lane-closure ahead?
You're not alone, but that doesn't necessarily make you right.
Indeed, many argue those 'queue-jumpers' are actually helping the flow of traffic by zip-merging, even if that might not be their intention...
What exactly is zip-merging?
Zip-merging originated from America as a traffic flow measure that drivers are supposed to adopt when a motorway lane or dual lane closes leaving only one lane available.
It is intended that drivers merge at the point of the lane closure instead of indicating early and merging as soon as possible.
READ MORE: 13 driving myths uncovered
Should people zip merge?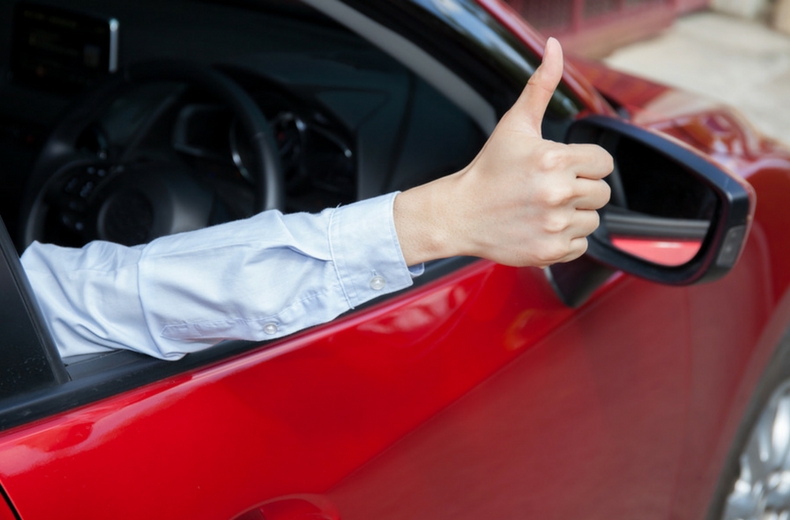 Studies reveal that zip-merging reduces crashes, speeding and congestion.
In 2008, a study by Ken Johnson, a state work zone engineer in Minnesota, found three primary benefits of using zip-merging, which can be summarised as follows:
A reduction in the difference in speeds between the two lanes: without the urgency to move over, the traffic is travelling at roughly the same speed in both lanes, making the merge easier and safer.
The length of queue is reduced by up to 50%, which is critical in areas where you find junctions and slip roads.
When nobody has a perceived advantage, the potential for 'road rage' is reduced significantly.
The UK government seems to agrees, although this is a little grey.
See rule 134 of the Highway Code:
"You should follow the signs and road markings and get into the lane as directed.
"In congested road conditions do not change lanes unnecessarily.
"Merging in turn is recommended but only if safe and appropriate when vehicles are travelling at a very low speed, e.g. when approaching road works or a road traffic incident. It is not recommended at high speed."
Want more useful content like this sent straight to your inbox?
What's the issue with zip merging?
When motorists encounter a lane closure on a motorway or dual carriageway, the majority of drivers follow the etiquette of moving over early, but this creates one long, slow line of traffic and a near-empty outside lane.
While motorists on the inside lane might think they're doing the right thing, it can be more beneficial to continue using the open lane until the last minute, utilising all of the available road and then 'merging in turn' at the point at which the road narrows to a single lane.
However, many drivers find it annoying to watch fellow motorists using the outside lane as they sit stationary on the inside.
But if we remove good old-fashioned British queuing etiquette from the equation taking all emotion out of the scenario, the plain and simple fact is that two lanes of slow moving traffic are better than one.
So if cars use all of the space available to them on both lanes, it should result in the line of congestion disappearing, or at the very least reduced.
READ MORE: 10 driving offences you didn't know were illegal
Conclusion
The crux of the issue comes down to education, or a lack of, about what is the correct driving practice.
If all drivers were taught the same, to use all of the space available on the road, then some drivers would no longer feel aggrieved when motorists try to cut in front of them, as indeed other drivers would no longer adopt a queue-jumping mentality in the first place.
A wider acceptance of zip-merging therefore requires a change in driving habits, and it could be argued this falls to the government to better highlight it, driving schools to teach more universally, more accurate signage along roads or all of the above.
Despite the studies, opinions still differ on zip-merging, please let us know in the comments what you think best practice should be and take our poll so we can find out what the majority thinks.
READ NEXT: 11 of the most annoying UK driving habits