Image: Viersen District Police
A driver in Germany might have the Holy Ghost to thank after an angelic dove saved them from being slapped with a hefty fine.
The local police force in Viersen, near Düsseldorf, recently shared a photo on Facebook of a motorist snapped doing 54km/h (33mph) in a 30km/h (18mph) zone.
However, instead of identifying the offender, the photo showed a snow-white dove that had managed to fly in front of the driver's face at the exact moment the camera snapped the speeding car.
But the force, which couldn't fine the driver because the dove covered their face, saw the lighter side, calling the bird a "feathered guardian angel."
Speeding motorists in Germany can't be issued with a penalty unless there is clear photographic evidence of who was behind the wheel.
Had the dove not intervened, the offending driver would have faced a fine of €105 (£93) and a penalty point on their licence.
RAC Comprehensive Car Insurance Plus has been given a 5 Star Rating by Defaqto. Get a quote online today.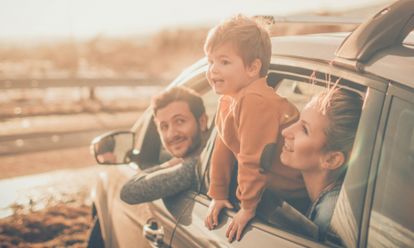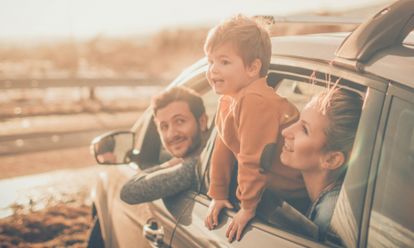 Despite failing to catch the speeder, the Viersen force took the feathered intervention with good humour on social media, although were sure to remind the offender to watch their speed in the future.
Translated from German, they said: "The Holy Ghost may have had something in mind when he placed his symbol in an exposed spot on May 21."
"We have understood the sign and will leave the speeder in peace this time. But we are hope the protected speeder understands this 'wink from above' as well, and drives properly in future."
The force also noted the dove itself was probably speeding, although they said: "since we do not know where it has to be on time for Pentecost, we will allow mercy over justice here too."
This isn't even the first time that lucky motorists have escaped speeding fines thanks to a feathered friend:
While the offending motorists got lucky in Germany, this so-called 'divine intervention' from a passing dove wouldn't help motorists escape a fine in the UK as the camera would have registered the car's number plate.
Speeding is the most common motoring offence in the UK and offenders face a range of punishments if they're caught breaking the speed limit, including fines and penalty points.
For more information on the speed limit laws in the UK, check out our guide to everything you need to know to keep yourself and other road users safe.
Copyright Press Association 2019. Motoring News articles do not reflect the RAC's views unless clearly stated.