Amazon has pulled a number of child car seats from its website, even asking buyers to "cut the straps" so they can't be used again.
A BBC Panorama investigation found suspect products including an "Infant Safe Seat" on sale for as little as £3.99.
Surrey Trading Standards had contacted Amazon back in 2013 after seats sold on the site were found to tear apart in a 30mph crash. The group found that some products even caused harm to crash test dummies in simulated collisions.
More recently, Which? Magazine last year found fabric-based seats listed on the site that lacked the required safety labelling.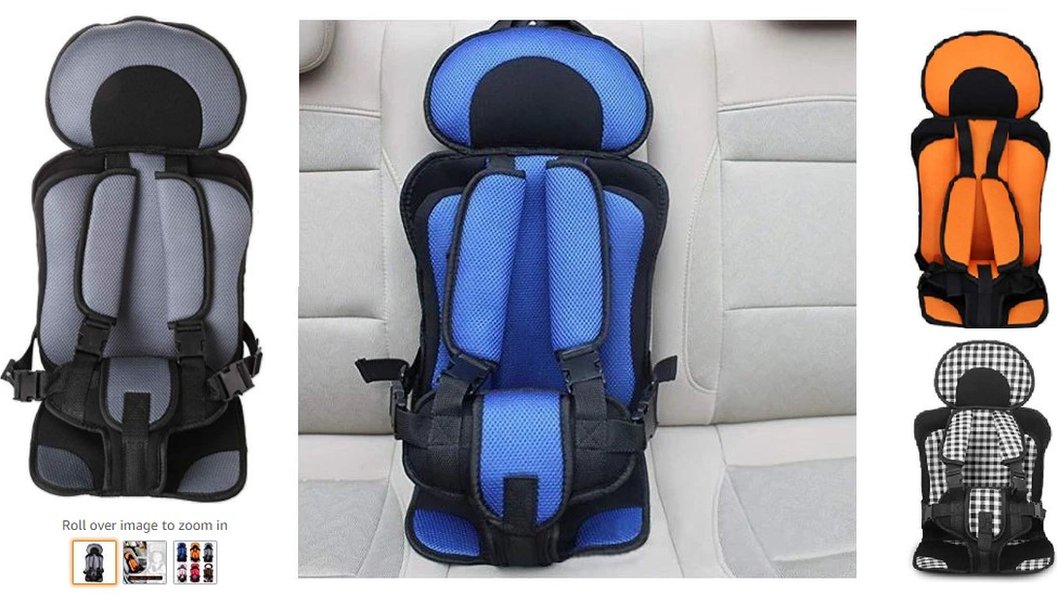 Image: Amazon
Head of Amazon UK, Doug Gurr, says the company have taken measures to prevent such products being sold.
The retail giant said: "Safety is extremely important to us and we regret that these products were available from third-party sellers using our stores.
"After a thorough investigation, we identified the issue and are removing these products, and we're also contacting each customer who purchased one of these products to explain the situation and issue a refund.
"We will continue to leverage and improve our tools and technology to ensure only safe and compliant car seats are available worldwide."
RAC Comprehensive Car Insurance Plus has been given a 5 Star Rating by Defaqto. Get a quote online today.
Mr Gurr explained that seats were pulled from the site as "they were not authorised for sale in the UK… it's not that the products were unsafe."
Online marketplaces such as Amazon are exempt from liability if they are not aware of illegal content being sold on their site.
Which? Magazine blogged in November last year: "The voluntary nature of current checks by marketplaces fails to recognise their role as the primary interface for consumers with the technical, as well as commercial, ability to hold their suppliers to account for consumer safety."
Amazon has sent emails to those who purchased the withdrawn car seats saying: "The product you received from a third-party seller may not be compliant with applicable child restraint standards.
"If you still have this product, please stop using it immediately, cut the straps to ensure it cannot be used, and dispose of the item."
The products continue to be sold in other countries after bosses at Amazon refused to remove them from sale.
Other online retailers including eBay were found to be selling similarly worrying car seats.
The documentary-maker has alerted Surrey Trading Standards, which has begun a new investigation.
The RAC have launched its first ever child car seat
The Come & Go I-Rotate Isize Child Car Seat was released in November in partnership with British child car seat maker Cosatto.
Designed for children up to four-years-old, the seat can be rotated for easy access when buckling in and meets the latest i-Size (R129) safety standard.
Find it in RAC Shop here.
Running a car isn't cheap, but there are some easy things you can do to keep your costs down. Get these tips and more useful driving articles sent straight to your inbox now.