Cars have been on UK roads for over 100 years, during which time rules and behaviour have undergone myriad changes.
We've pulled together some examples of driving practices that are no longer widely used.
Remember any of these…?
1. Sounding your horn to overtake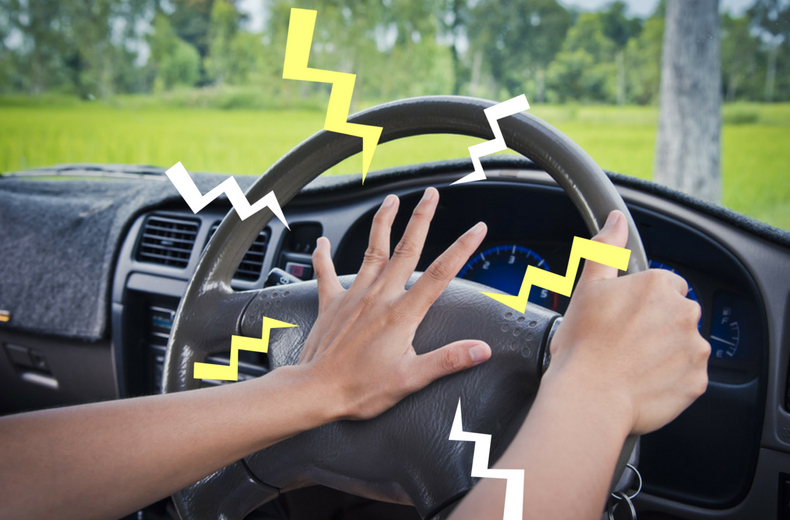 When the Highway Code was launched in 1931 as a rather flimsy 18-page guide, drivers were advised to beep their horn when overtaking. None of this mirror, signal, manoeuvre malarkey.
It stated: "When you decide to overtake other traffic, sound your horn unless you are satisfied that such a precaution is unnecessary."
Nowadays, it would be illegal to do such a thing unless you needed to alert other road users of your presence. Not that it stops some motorists from beeping their horn in anger if another driver cuts them up though.
If you've read your Highway Code lately, you'll also know that you shouldn't sound your horn in a built-up area between the hours of 11.30pm and 7am.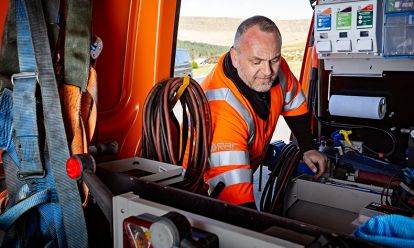 RAC Breakdown Cover comes with home rescue as standard. Plus, get £20 off your MOT with Advanced and Ultimate.*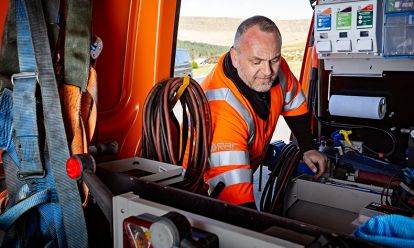 2. Using arm signals to indicate actions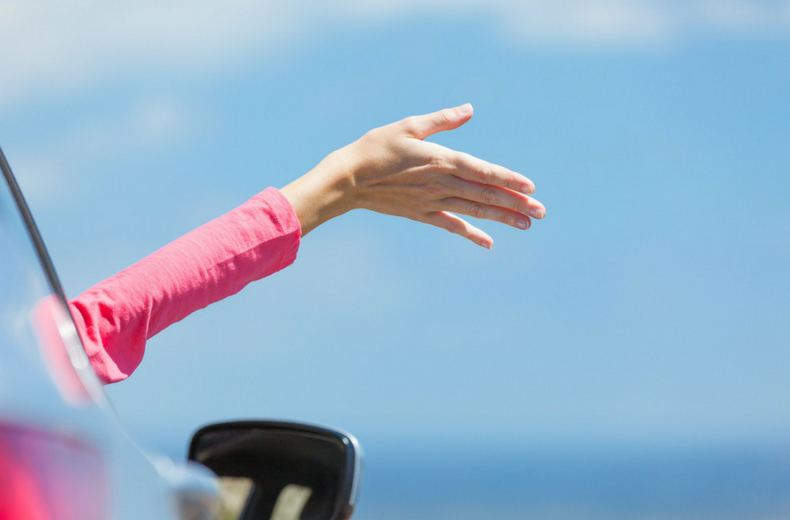 Before the days of indicators and brake lights, drivers had to signal to turn by wafting their arm out of the window of their car.
To show they were turning left, they'd extend their right arm and rotate it anti-clockwise. To show they were slowing down or stopping, they'd extend their right arm with 'the palm of the hand turned downwards', followed by the moving up and down of the arm 'slowly', keeping the 'wrist loose'.
Technology has made such manoeuvres long redundant, but you can still use them if a bulb blows or you suffer an electrical failure.
It wasn't until 1975 that candidates taking their driving test no longer had to demonstrate hand signals.
READ MORE: 11 most annoying UK driver habits
3. Driving without a seatbelt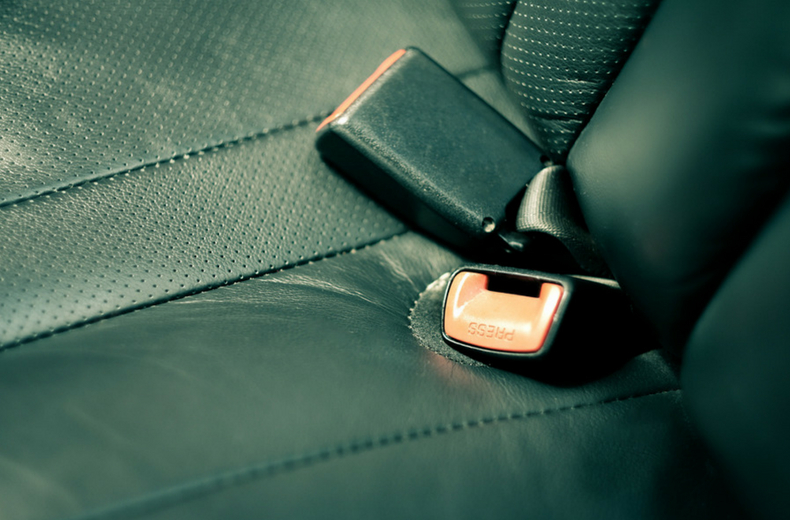 There was a (surprisingly recent) time when we used to routinely ride around in cars without wearing a seatbelt. This would be unthinkable these days – although a few people still try to get away without wearing one.
Even though seatbelts have been fitted to the front seats of all new vehicles since the 1960s, it didn't become a legal requirement to actually wear one in the front until 1983.
In the back of the car, rear selt belts became compulsory for children under 14 in 1989, before extending to adults riding in the back two years later, in 1991.
The slogan 'Clunk Click Every Trip' was famously used to urge people to belt up, while subsequent campaigns have included 'Julie' and 'Three Strikes'.
If you're caught not wearing a seatbelt you could face an on-the-spot fine of £100. If prosecuted, the maximum penalty is £500.
4. Pulling the choke to start your car in cold weather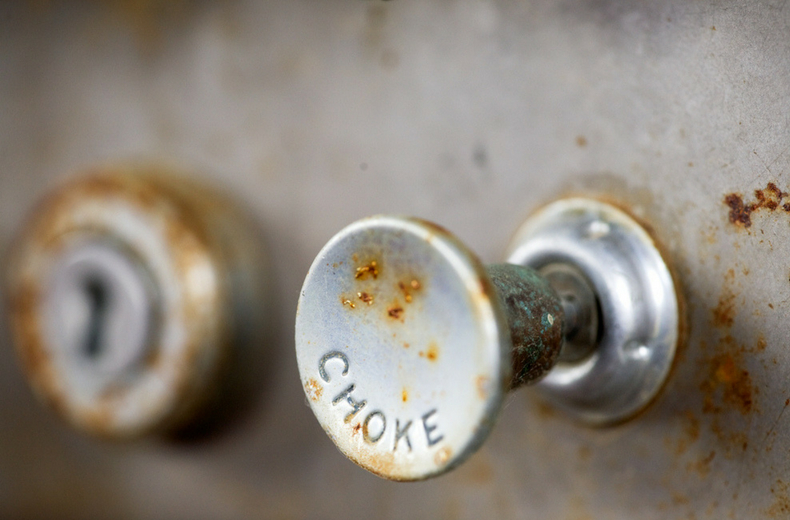 Remember the days when your car wouldn't start in winter and you had to pull the choke? Sometimes it needed several goes to get it started.
In case you are too young to remember, a choke works by increasing the amount of petrol in the fuel/air mixture from the carburettor. In other words, it chokes the flow of air. Once the air reaches the optimal temperature, the choke can be deactivated and the engine started as normal.
Most modern cars have a fuel injection system alongside computerised monitoring of the fuel/air mix so they don't need a choke. Where's the fun in that?
READ MORE: Nine big driving changes happening in 2018
5. Using the 10-to-2 steering position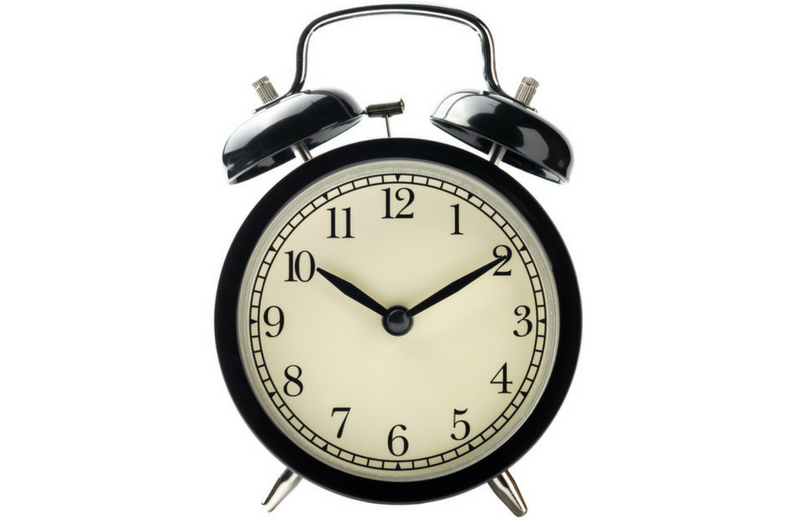 When you learnt to drive, you were always taught to position your hands on the steering wheel in a 10-to-2 clock face position, right? But the advice has changed now. Learner drivers are encouraged to place their hands at a quarter-to-3, or 2.45.
Why? As well as helping you to keep a tight grip on the wheel if you start to lose control of the car, it also prevents you getting badly injured from the force of the airbag if it goes off in a collision.
So if you're still driving at 10-to-2 in a modern car, you need to get with the programme and adjust your steering clock. The 2.45 position may even make you feel more comfortable too, once you get used to it.
READ MORE: Driving habits that are secretly damaging your car
6. Using paper maps to get from A to B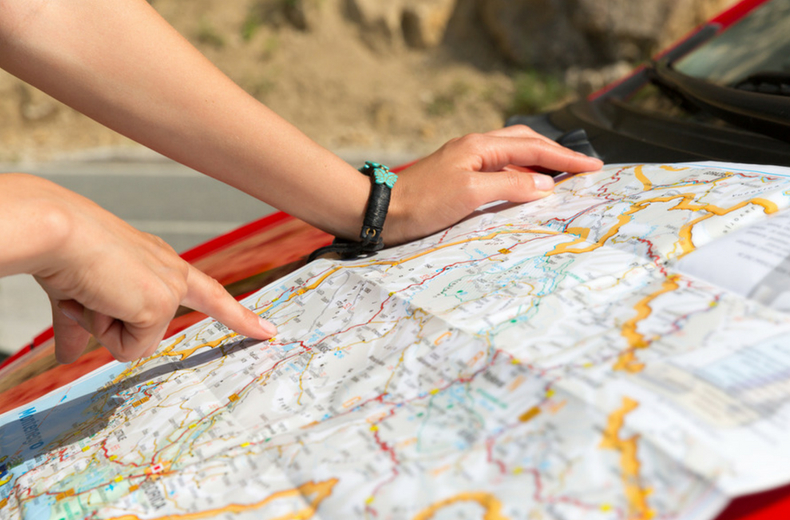 Sadly, good old-fashioned map-reading skills are a dying art. We have technology to do that for us now.
While some people still swear by using their trusty paper map to point them in the right direction, most of us now use a sat-nav.
As well as directing you, sat-navs can also warn you about speed cameras, let you know when you're going over the speed limit and even give you live traffic reports. A paper map can't do that… but at least it doesn't have an irritating voice that keeps saying 'recalculating'.
The rise of artificial intelligence has made driving a whole lot easier and safer. Parking sensors mean we can squeeze into the tightest of spots without hitting anything, while autonomous emergency braking is helping to reduce the number of accidents.
But as more and more things are done for us, we're possibly becoming a lot less skilful too…