Motorists looking to buy a new electric car will have to cough up an extra £1,000 starting from today (15 Dec).
The Department for Transport (DfT) have confirmed plans to cut the Plug-in Car Grant from £2,500 to just £1,500. The grant had already been reduced in March 2021 from £3,000.
The changes don't stop there, as the maximum price of an eligible electric car has been reduced from a £35,000 price cap to just under £32,000.
"This disappointing cut means that only around 20 EV models are now eligible for the grant, which doesn't leave a great deal of choice for consumers," said RAC head of roads policy Nicholas Lyes.
Transport minister Trudy Harrison suggests that the government is "refocusing our vehicle grants on the more affordable vehicles and reducing grant rates to allow more people to benefit, and enable taxpayers' money to go further."
Despite total investment in the transition to EVs remaining unchanged at £3.5 billion, some commentators worry the move has come at the wrong time.
The DfT point out that "while the grant has slowly reduced over time, the sales of electric vehicles has soared. Record sales in 2021 have already exceeded those from 2019 and 2020 combined."
"The government's approach to supporting the uptake of electric cars is clearly working," according to the DfT website.
So far, the Plug-in Car Grant has supported nearly half a million vehicle sales over a decade. Of the 150,000 cars sold in 2021, more than 10% use a plug to recharge.
Mr Lyes added: "RAC research suggests that drivers already feel the upfront cost of electric vehicles is too high, so this has to be seen as a step in the wrong direction. With a little luck, additional models coming on to the market will help negate the Government's cut to the plug-in car grant.
"In the meantime those wanting to make the switch may be well advised to take advantage of more affordable leasing options.
"While it's true that sales of electric vehicles have been growing strongly, it's worth noting that this is still from a relatively low base. We're concerned the Government has taken this step too soon."
Grants for plug-in vans will now be £5,000 for larger vehicles and £2,500 for smaller vehicles.
Motorcycle and moped grants will also be changing, with the government now providing £500 off the cost of a motorcycle, and £150 for mopeds, with a price cap on vehicles of £10,000.
Ms Harrison said: "We want as many people as possible to be able to make the switch to an electric vehicle, which is why we will also be introducing new rules to make it easier to find and pay at chargepoints.
"This will ensure drivers have confidence in our charging infrastructure, as we look to reduce our carbon emissions, create green jobs and level up right across the UK."
Join the RAC and get breakdown cover. Our patrols fix 4 out of 5 vehicles on the spot, with repairs done in just 30 minutes on average.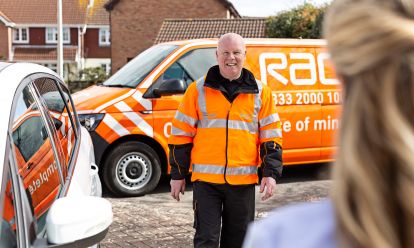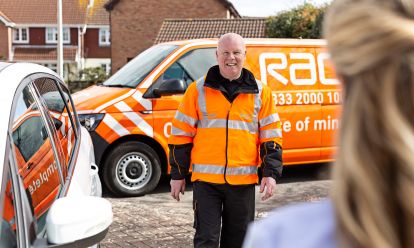 Read next in Choosing an electric car
Leasing an electric car is usually a much better option than buying one. Read our guide to electric car leasing next to find out why.
Return to the RAC Drive Electric cars hub
Read our guides on choosing, charging and running an electric car.