Plans to increase the number of electric vehicle chargepoints in the UK from 30,000 to 300,000 have been met with scepticism.
The Department for Transport's (DfT) £500m scheme would see chargepoints outnumber petrol pumps (on the road today) by almost 5 times but some motoring experts worry that even more needs to be done.
RAC's head of policy, Nicholas Lyes, said that although the plans 'might sound impressive' they might not be sufficient as drivers look to switch to an electric vehicle 'en-masse' ahead of the 2030 ban on the sale of new petrol and diesel cars.
Sir John Armitt, chairman of the National Infrastructure Commission, echoed the RAC's concerns: "We need to turbo-charge the roll out of electric vehicle charging points, accelerating the installation of both rapid and on-street charging facilities so that the 2030 date for the end of the sale of new petrol and diesel cars remains viable."
The plans require a 99% reliability rate at rapid chargepoints and operators must allow drivers to pay for charging using contactless payments.
Mr Lyes said: "It's pleasing that the Government recognises the value of mandating contactless payment and will also set ambitious reliability targets on the chargepoints themselves. Many current and would-be EV drivers worry that charging units will be out of order when they arrive to charge their vehicles so it is vitally important this is addressed."
Some £450m of the £500m budget will boost projects such as EV hubs and innovative on-street charging funded by the Electric Vehicle Infrastructure Strategy.
New rules will require operators to provide real-time data on the status of chargepoints, charging costs and useful apps to allow drivers to quickly compare and find their nearest chargepoint.
Mr Lyes said: "Accessibility standards and assistance for those without smartphone apps should also be part of the overall strategy.
"With the number of new electric vehicles coming on to our roads accelerating at an impressive rate, it is vital the Government has ambitious targets on installing new public chargepoints ahead of 2030," he added.
Transport Secretary Grant Shapps said: "We're powering up the switch to electric and ensuring no one gets left behind in the process... ensuring the country is EV-fit for future generations by the end of this decade, revolutionising our charging network and putting the consumer first."
Going electric? Make the switch easy by installing a home charge point.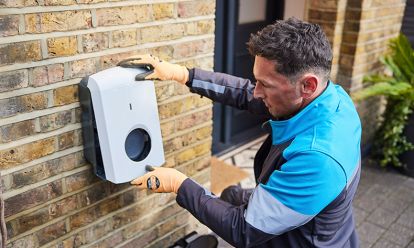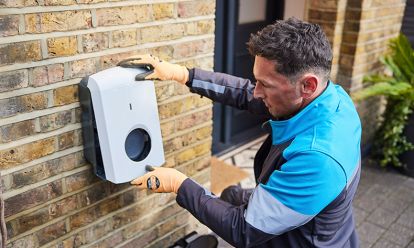 Return to the RAC Drive Electric cars hub
Read our guides on choosing, charging and running an electric car.