BMW has unveiled an innovative paint technology that can change the colour of a car at the touch of a button.
The German manufacturer, known for being at the forefront of auto innovation, used an all-electric iX to showcase its latest impressive idea at the Consumer Electronics Show (CES) 2022 in Las Vegas.
In the run-up to the event, BMW announced that CES would see the 'first-ever demonstration of a technology that changes the exterior colour of a vehicle with the touch of a button'.
A video clip has been uploaded to social media by Twitter user 'Out of Spec Studios' that shows the colour-changing technology in action. It begins by showing the iX in a basic shade of dark grey. Nothing surprising about that. But it suddenly changes to white, after a man standing next to the SUV seems to activate the system. The paint then begins to transition between grey and white, almost making you think your eyes are deceiving you.
This color changing @BMWUSA #iX is wild! It's apparently very temperature sensitive so they have a backup in a trailer in case this one gets too hot / cold pic.twitter.com/lXG1Gw0IKY

— Out of Spec Studios (@Out_of_Spec) January 4, 2022
While it certainly looks like an exciting concept, not much is known about the paint at this stage because BMW hasn't released any other details about the car or the new colour-changing technology.
And it's not yet clear whether the carmaker will offer it to customers or if it has been developed exclusively as a technology showcase for CES 2022.
Car manufacturers and tech firms routinely launch innovative technologies and features at CES. But although a lot of them are rolled out to the market, many of them fail to take off.
While BMW's technology shows just what's possible in today's digital age, in reality there may be limitations. The paint is apparently affected by the weather – the Twitter user who uploaded the video wrote a caption claiming the paint is temperature sensitive and that BMW has brought along a back-up vehicle if the iX featured gets either too hot or too cold.
And changing the colour of a car poses legal issues in many countries. In the UK, for instance, you must update your log book with the DVLA if you alter your vehicle's colour.
CES is one of the biggest annual trade shows in the world, and is being held on 5-7 January at the Las Vegas Convention Centre. The event typically sees global leaders in the consumer electronics industry unveil ground-breaking innovations.
This year, many companies are choosing to stream their presentations online rather than in person because of concerns over the Omicron variant.
Join the RAC and get breakdown cover. Our patrols fix 4 out of 5 vehicles on the spot, with repairs done in just 30 minutes on average.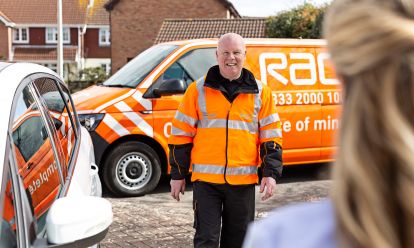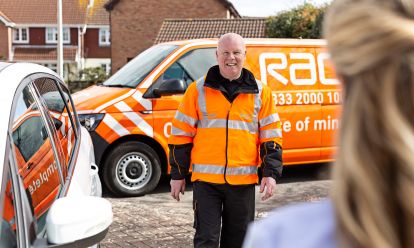 Return to the RAC Drive Electric cars hub
Read our guides on choosing, charging and running an electric car.