The movies always have the best cars. From Bond's collection of Aston Martins to the supercars showcased in the Fast and Furious movies, we've all got big dreams of jumping behind the wheel of these iconic rides.
But crashing back to reality for a second: would any insurance provider actually be crazy enough to insure any of these vehicles?
To give you an idea of what you could expect, we've taken a look at what some of the most famous movie cars could mean for your insurance premium, should you want to take one out for a spin.
If money wasn't an issue, which of these motors would you splash out on? Let us know in our poll below.
The Beast (White House Down)
Image: Columbia Pictures
If you're driving someone famous who needs extra protection, like Jamie Foxx's President Sawyer in the 2013 movie White House Down, you'll need a car packed with over-the-top security measures. That's where the 4.5-tonne armoured Cadillac known as "The Beast" comes in.
While these modifications are perfectly legal, they could see your insurance premium rocket, as high-profile passengers mean your car's more likely to be targeted for damage – and those high-tech modifications are a lot costlier to repair.
The A-Team van (The A-Team)
Image: Doug Kline
Ever fancied yourself as a "soldier of fortune" like the motley band of misfits in the A-Team? Well, apart from all the highly-illegal operations you'd be involved in that could see you put behind bars, insuring the A-Team van wouldn't be cheap.
As well as all the repairs you'd have to do from endless damage and gunfire, your car insurance is unlikely to cover driving through war-torn regions or areas known for civil unrest, so you might be left driving without valid cover.
RAC Comprehensive Car Insurance Plus has been given a 5 Star Rating by Defaqto. Get a quote online today.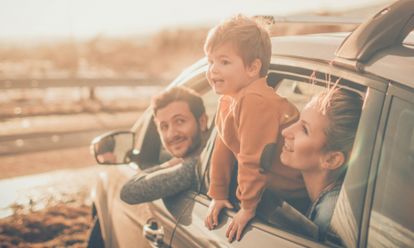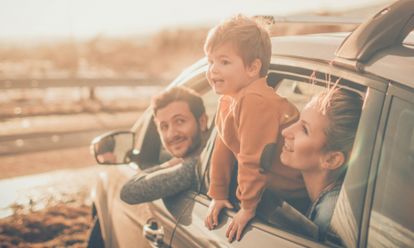 1968 Mini Cooper (The Italian Job)
Image: De Line Pictures
Remember the iconic car chase around the patios and piazzas of Turin? Well, it's often overlooked in all that drama that the getaway drivers were simply doing their job, even if it was illegal.
If you use your car for work purposes - like commuting to the office or travelling to meet business partners - you should inform your insurer as this will affect your premium. Using your car for illegal activities will void your policy, though, so lay off the bank heists.
​Bond's submarine car (The Spy Who Loved Me)
Image: Eon Productions
You'd probably be shaken and stirred if you drove a Lotus Esprit off a pier and it transformed into a submarine, but even without a sub in the garage you could still be in trouble when your car meets the wet stuff.
Aside from the damage that water could do to your engine, intentionally driving through flooded areas or even a flooded ford is not only dangerous, but it could void your insurance, leaving you out of pocket for even a short dip in the drink.
The real Esprit, known as Wet Nellie, was actually bought at auction by Elon Musk in 2013, who claims that he'll convert it into the functional car-submarine from the film.
General Lee (The Dukes of Hazzard)
Breakdown cover from just £7.95 a month*. Plus up to £150 of driving savings!
Image: Shutterstock
With all those dramatic high-speed chases and hair-raising jumps around the backroads of Hazzard County, who didn't want to drive like Bo and Luke Duke when they were growing up? Well, your insurance providers, possibly.
Stunt driving on public roads will not only see you hit with a Fixed Penalty Notice, it could also invalidate your insurance. If you're a professional stunt driver, tell your insurers as this will require a specialist policy.
VW Campervan (Little Miss Sunshine)
Image: Eric Lee/Fox Searchlight Pictures
Inspired by Little Miss Sunshine and thinking about a road trip across the States in a 1973 Volkswagen Transporter? It's a romantic idea (although we're not sure we'd want to go with the Hoover family) but it could be costly.
If you make a claim and have substantially exceeded the estimated mileage you declared when taking out your policy, it could see your claim rejected. You'll need insurance that covers US driving, too, to follow in their tyre tracks.
Ford Falcon (Mad Max)
Image: Warner Bros. Pictures
Whether you're living in a post-apocalyptic world or simply heading down to your local supermarket to pick up some groceries, the idea of driving a high-performance car like the Ford Falcon in Mad Max may sound exciting.
However, high-performance cars also come with high insurance premiums, as they're more likely to be stolen or involved in a collision on the roads, so bear that in mind next time you think about channelling your inner road warrior.
Image: Columbia Pictures
If there's something strange in your neighbourhood and all that hazardous, ghostly material in the back of your modified Ecto-1 Cadillac Miller-Meteor gets spilled, who you gonna call? Well, probably your insurers.
Transporting hazardous material and specialist equipment on public roads will make your car a lot more expensive to insure due to the risk of contamination or explosions. And you thought Slimer was the Ghostbusters' only problem!
Bumblebee (Transformers)
Image: Press Association
Vintage cars are cool, aren't they? And picking up an old Volkswagen Beetle that just so happens to transform into a robot from outer space would be even cooler, but what would it mean for your insurance premium?
It's safe to say that owning a car that transforms into an alien robot would be classified as an illegal modification, and if you didn't declare this to your insurer you could see your policy voided in the event of a claim.
Chitty Chitty Bang Bang (Chitty Chitty Bang Bang)
Image: Warfield Productions
If your childhood was spent marvelling at the sight of a Paragon Panther flying round the English countryside and coming to the rescue of the Potts family, you'd be forgiven for wanting one of your own nestled in your garage.
In practice, it could see the price of your premium rocket. Classic cars like Chitty are collectibles and require specialist cover that reflects this and the rarity of new parts, and that's before we even think about the fact it can fly...
If money wasn't an issue, which of these motors would you splash out on?