Ever wanted to tear along city streets like Lewis Hamilton, or drive up a volcano while throwing banana peels at other motorists?
It may sound like an impossible dream, but all you need is the right video game.
So, whether you've got an Xbox One, PS4, Nintendo Switch or a PC, with Black Friday upon us and Christmas just around the corner, we look at some of the best car games for the driving enthusiast in your life!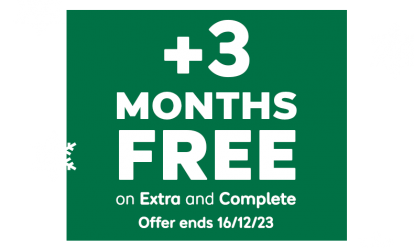 With 12 months of cover, new customers get an extra 3 months for free*.
*Added after 12 months, excludes Basic cover. New customers only. Ends 16/12/23, 7am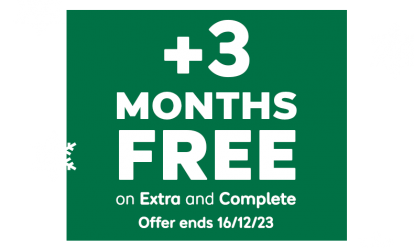 Forza Motorsport 7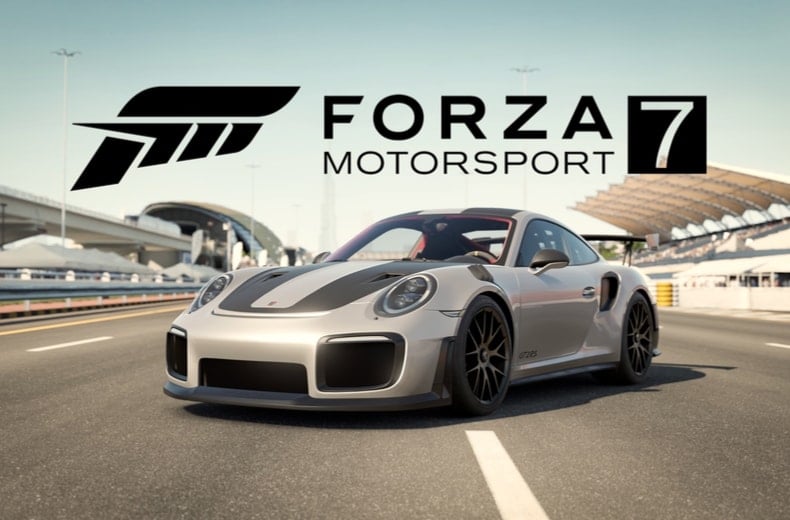 The Forza games have become something of a benchmark for showcasing exactly what the latest Xbox hardware is capable of, and this version is no exception.
With sumptuous tracks made all the more breathtaking by the game's impressive weather effects, Forza is sure to impress.
While some makes and models are sadly lacking from the garage, that doesn't stop the latest Forza outing from having one of the most comprehensive car collections out there. There's everything from a 1934 Alfa Romeo P3 to a 2010 Renault Clio RS so you'll never run out of options.
Perfect for: Track monsters and gamers looking for a realistic time trial experience.
Dirt 4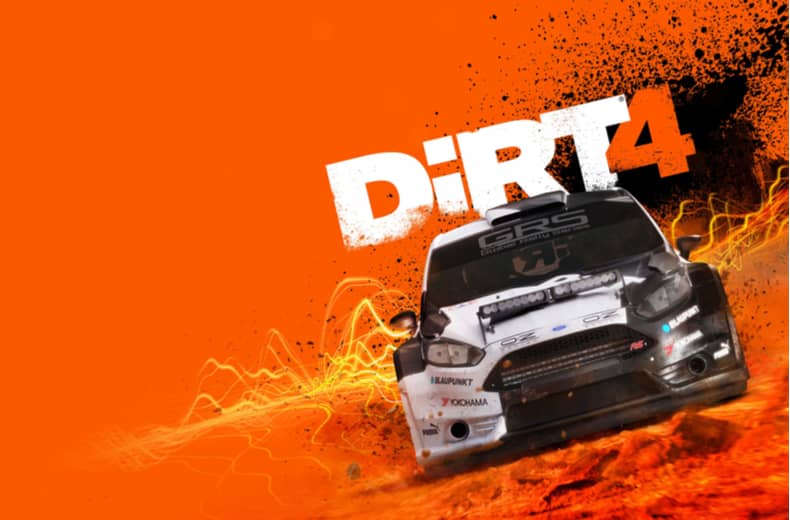 Despite being the 12th (yes, 12th) title from the popular Colin McRae Rally series, Dirt 4 remains the game that all other rally simulators aspire to be.
Although it has a selection of great off-road circuits, it's the quality of the sound effects that really make this title pop.
With lots of racing games focused on the glitz, glamour and asphalt of high speed racing, Dirt 4 gives gamers something a little different and should be a must-have for all rallying fans out there.
Perfect for: Rally-heads and those who like their racing games a bit more rough and ready.
SEE ALSO: Electric cars — the ultimate guide & Top car games of all time
Driveclub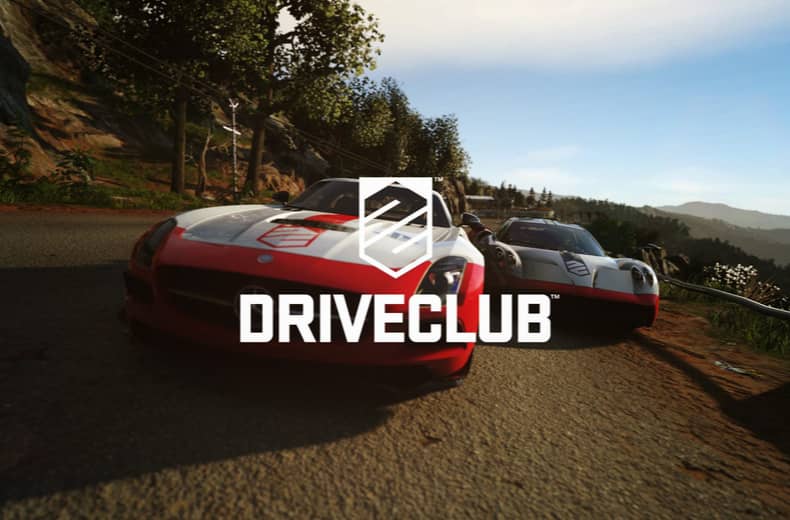 Having rectified a few teething problems from earlier versions, the new and improved Driveclub is comfortably one of the most thrilling driving games out there.
As well as great graphics, incredible weather simulation and exhilarating circuits, the game's 'challenge' mode means you can test yourself against friends, family, and basically anyone in the online community. If you get challenged you'll get sent a notification straight to your phone (via the PSN app) — and who can resist a challenge?
For an even more immersive experience, you can get behind the wheel yourself with Driveclub VR. Whilst the stunning graphical detail takes a bit of a hit to accommodate the experience, this version demonstrates just how perfect VR is for racing games.
Perfect for: Competitive racers who like to push their boundaries.
Mario Kart 8 Deluxe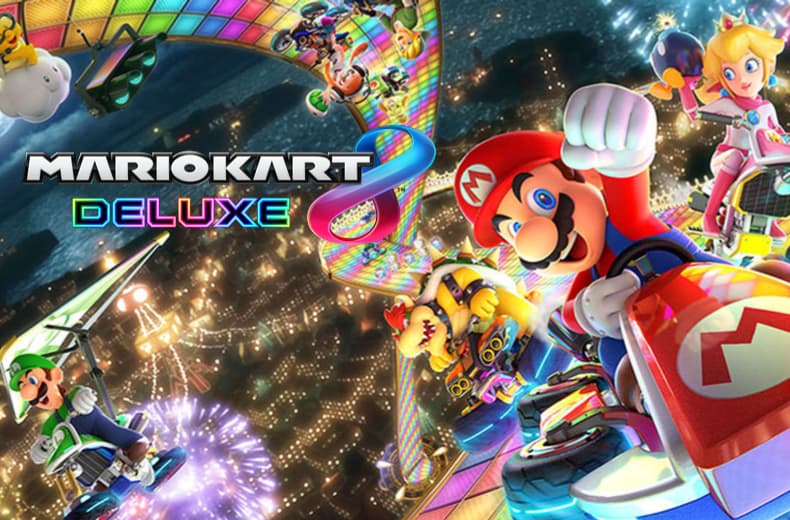 The craziest racing game on the market just got even crazier with the release of Mario Kart 8 Deluxe for the Nintendo Switch. More tracks, more characters and some extra boosts in all the right places make this the most complete Mario Kart outing yet.
The beauty of Mario Kart is that anyone can play regardless of individual ability, which means its best played with friends and family. But with a global online community of other racers to tap into, you'll never be far from multiplayer chaos. Just watch out for shells!
Perfect for: Families and friends looking for multiplayer fun.
SEE ALSO: The half-term driving survival guide
Formula 1 2018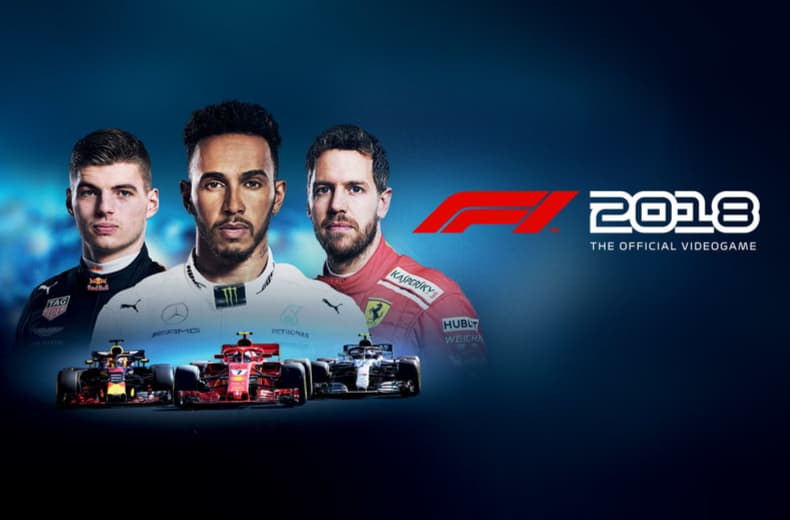 Ever wanted to throw your car into a chicane on the famous Monte Carlo circuit like Sebastian Vettel or Fernando Alonso? Well, chances are that the latest Formula 1 game is the closest you'll ever come…
As you'd expect, there's been upgrades to the graphics and detailing, and the whole game feels a little grittier and more granular than the 2017 edition.
To reflect the real life F1 Championship, Germany's Hockenheimring and France's Circuit Paul Ricard are included, giving fans a chance to test themselves on new tracks.
Perfect for: Formula 1 fans looking to get as close to real-life action as possible without leaving their sofa.
Cars 3: Driven to Win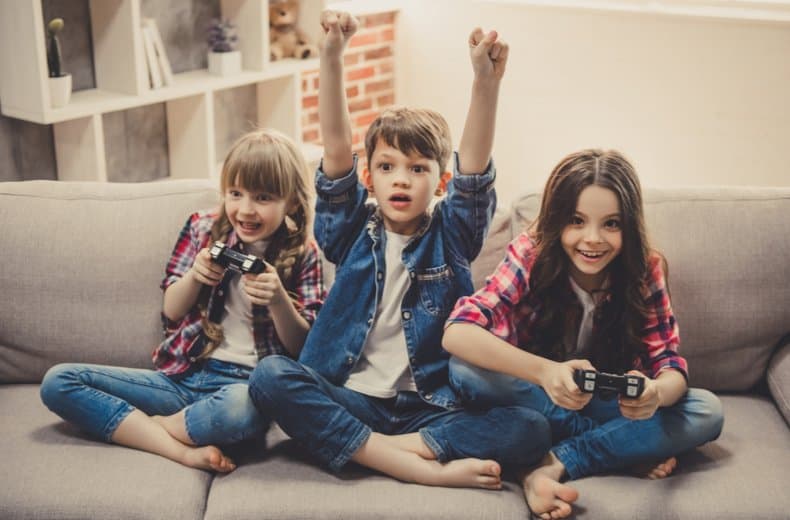 Based on the Disney Pixar film Cars 3 and filled with Mario Kart-inspired gameplay, Driven to Win will be a big hit if you've got small children who love cars.
Driven to Win might not satisfy racing game buffs, but first and foremost this is a kids game and has everything you need to keep the little ones entertained for hours: bright colours, simple multiplayer race play and plenty of unlockable features.
Perfect for: Racing game enthusiasts in the making.
GET A QUOTE: RAC: Young and new drivers car insurance
RAC Comprehensive Car Insurance Plus has been given a 5 Star Rating by Defaqto. Get a quote online today.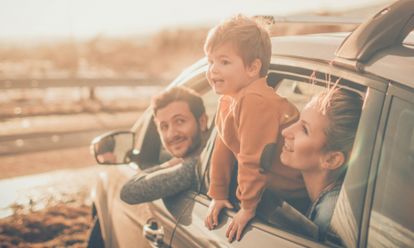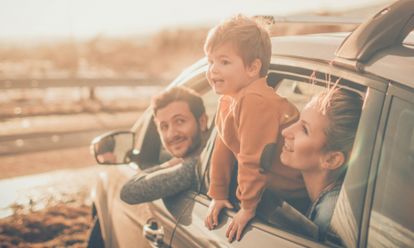 Gran Turismo Sport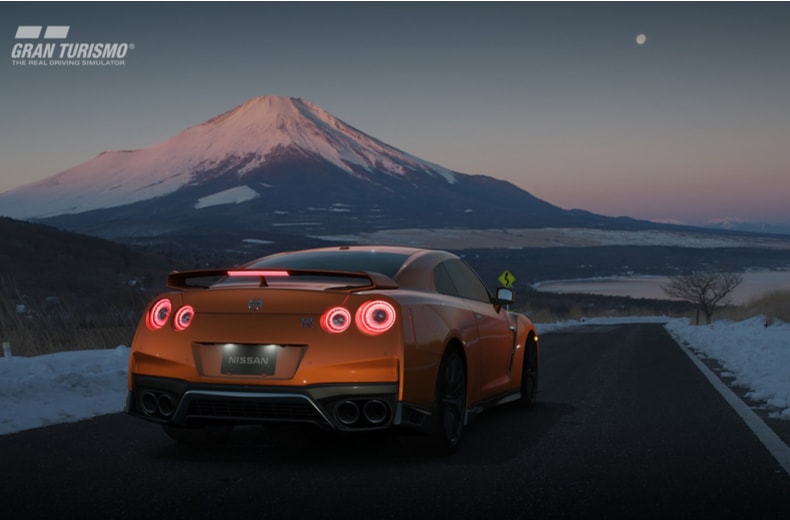 With a name synonymous with driving games, traditionalists will be pleased to know the latest incarnation of Gran Turismo Sport is one of its best – featuring a growing list of tracks and cars, including Lewis Hamilton's 2017 Mercedes.
Unlike some other titles on this list, Gran Turismo Sport has a healthy online gamer community, too, so you'll be able to race people from around the world in some well-mannered, wheel-to-wheel action.
Perfect for: True car aficionados who love great graphics.
My Summer Car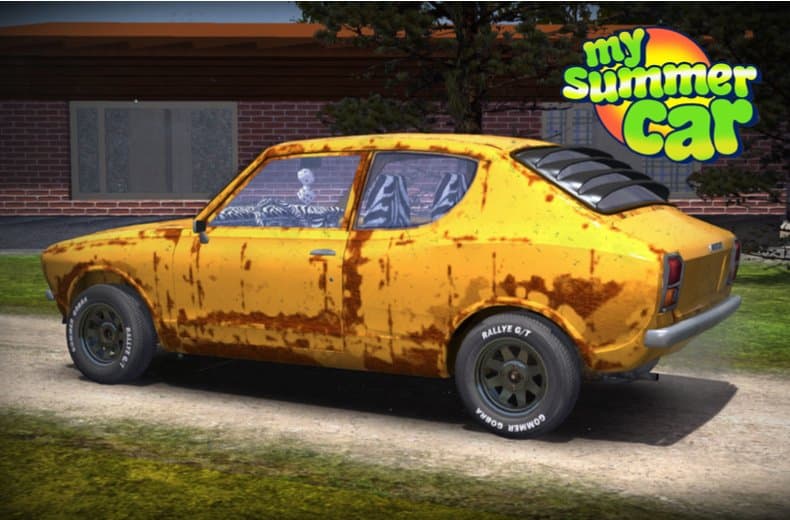 Set in rural Finland in the summer of 1995, this game sees the player's character have to assemble and restore his father's old "Satsuma Amp" while his parents are away in Tenerife. Yes, you read that correctly.
It might sound a bit quirky and that's because it is. And that's what makes this game so great! To build the car (modelled on the Datsun 100A), you have to undertake various tasks so you can save money to buy parts — everything from making moonshine to emptying neighbours' septic tanks.
Then you have to literally assemble the engine (and the rest of the car, too) piece by piece. It sounds like a bit of a chore to some, but there's nothing like jumping in, turning the ignition and hearing your creation roar into life. True satisfaction.
Perfect for: Anyone who has an interest in car maintenance or even building a car. Oh, and lovers of all things irreverent and Finland in the 1990s.
READ MORE: International Driving Permits and Brexit — your questions answered about driving in the EU
TT Isle of Man: Ride on the Edge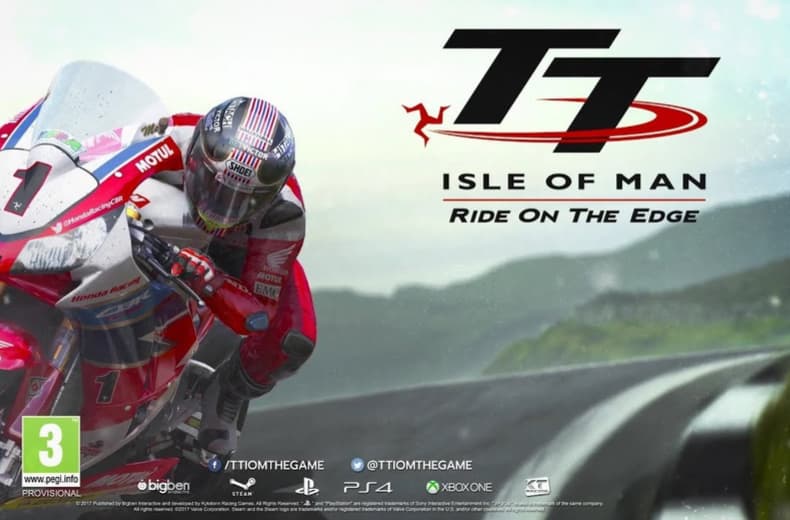 The British Isles' most famous motorbike race is celebrated in all its glory in TT Isle of Man: Ride on the Edge, which is perfect if you prefer your racing on two wheels and at full throttle.
This is a game for the purists, make no mistake. The entire Snaefell Mountain Course — all 37.73 miles of it — is lovingly mapped out in tremendous detail and takes around 20 minutes to complete. Other tracks are included but the TT course is unquestionably the main event.
Perfect for: True fans of motorbikes and the legendary Isle of Man course.
The Crew 2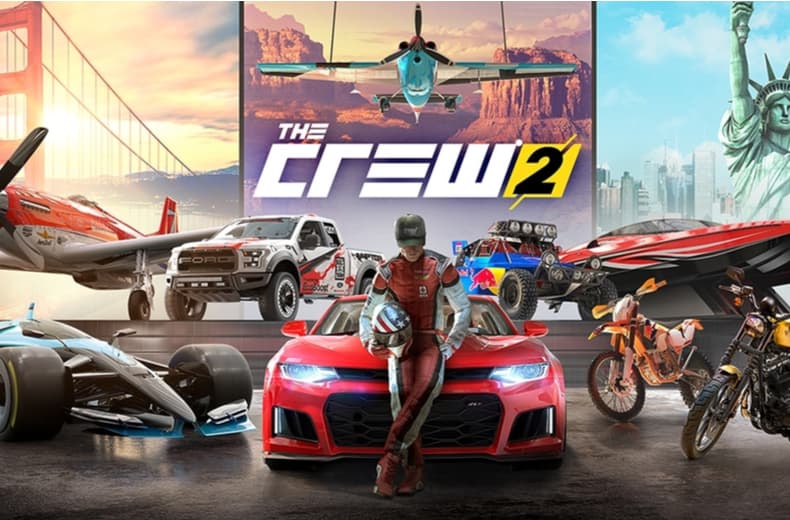 Want a game that can transport you across the United States while bringing in some of the biggest names in the business? Well, The Crew 2 might just be the game for you.
It's got a bit of a more arcade-y feel to its controls, similar to the Burnout, or Need for Speed games, so don't sweat if you're not that into the simulation-style racers.
The Crew 2 thinks outside the car, which means you can take your pick from a Porsche 911, a speed boat or even a plane as you hurtle around some of the US's most recognisable settings — think the Golden Gate Bridge and Hudson River.
Perfect for: More relaxed racers and transport enthusiasts in all (well, almost all) forms.
Want more useful content like this sent straight to your inbox?