Over the past decade,
hybrid electric vehicles
(HEVs) have increased in popularity. HEVs usually combine a conventional combustion engine (typically petrol-powered) with an electric motor.
Many can run on electric power for shorter distances.
They're a great way into the world of electrified motoring, promising improved fuel economy and cheaper car tax. Here are 10 of the cheapest HEVs you can buy right now.
Cheapest small HEVs
---
Honda Jazz e:HEV: £19,445-£24,325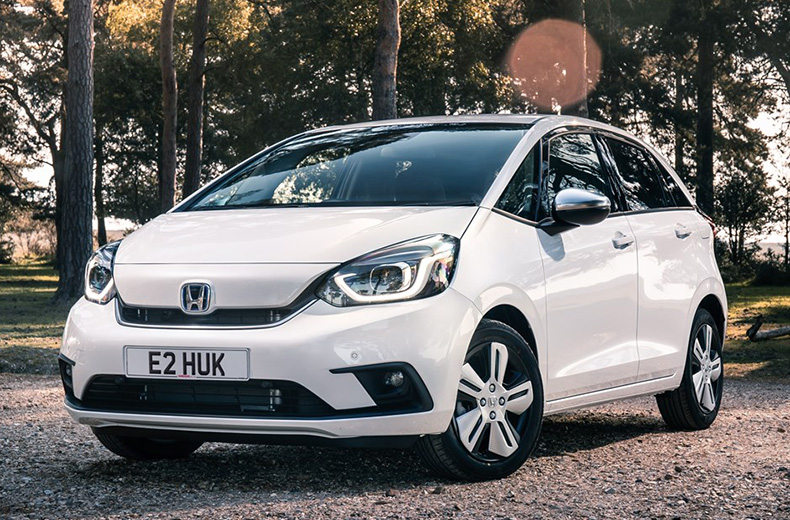 Very few small cars are only available as an HEV, but the Honda Jazz e:HEV is one of them. It uses the same i-MMD full hybrid system as the larger CR-V SUV and can run solely on electric power for short distances.
Styled like a mini people carrier (MPV), the Honda's simple shape belies its clever practicality. Its rear 'Magic Seats' tip up, providing vertical storage space, or can fold flat into the floor.
The Jazz e-HEV's 1.5-litre petrol engine is joined by an 80kW electric motor. Total power is 109PS, with official economy of 62.8mpg and CO2 emissions of 102g/km.
Read our Honda Jazz review.
Renault Clio E-Tech Hybrid: £20,600-£23,600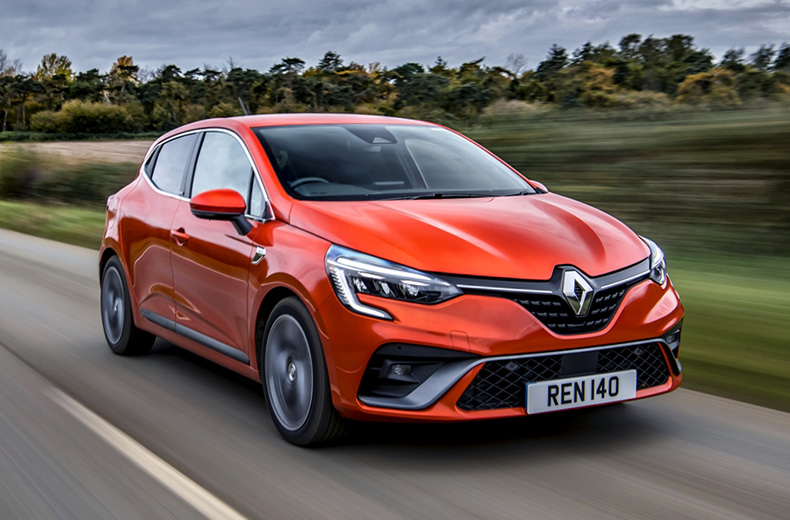 The popular Renault Clio was given a hybrid heart with the arrival of the latest generation model. Like other 'self-charging' hybrids, it switches between electric, hybrid and petrol modes.
A 1.6-litre petrol engine sits in the Clio's nose, along with two electric motors and a 1.2kWh battery. Renault's cheapest HEV adapts to how it is being driven and the road conditions automatically.
The E-Tech suite of electrified technologies reduces the Clio Hybrid's CO2 emissions to 98g/km and improves official fuel economy to 64.2mpg.
Read our Renault Clio E-Tech Hybrid review.
Renault Captur E-Tech Hybrid: £24,500-£27,500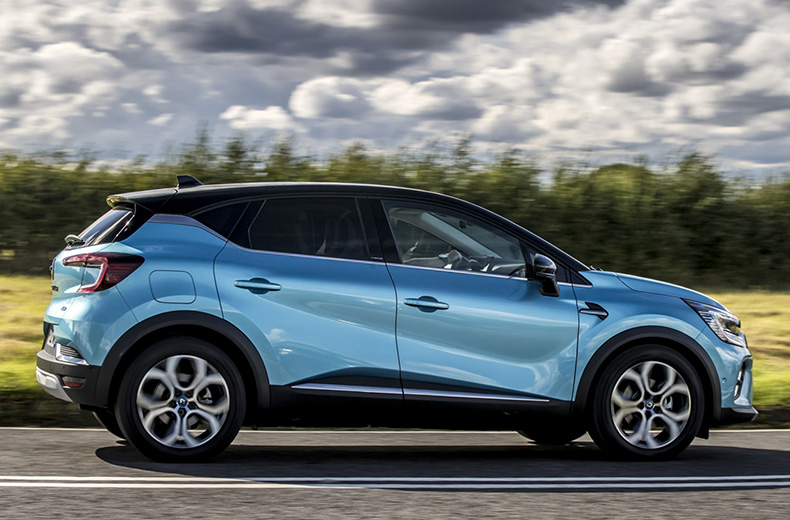 As well as the Clio, Renault offers hybrid and plug-in hybrid (PHEV) versions of its Captur small SUV. More practical for families, the Captur E-Tech Hybrid has sliding back seats that create more space for either passengers or luggage.
Using a similar hybrid system to the Clio E-Tech Hybrid, the Captur HEV has a 1.6-litre petrol engine with 145PS of power, plus a 1.2kWh battery.
An advantage over the plug-in hybrid Captur is that, as the smaller traction battery collects energy through regenerative braking, it doesn't need to be charged up via an external power source.
Read our Renault Captur E-Tech Hybrid review.
Toyota Yaris Hybrid: £20,210-£24,420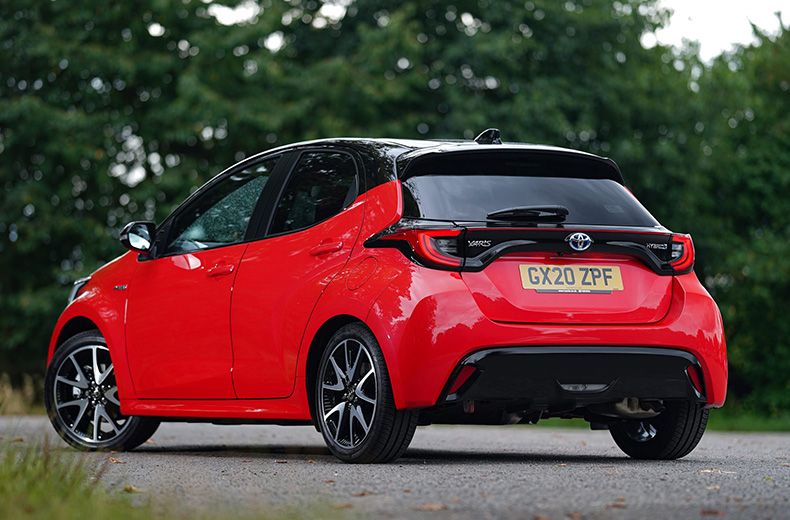 Unless you count the sporty GR Yaris hot hatchback, the Toyota is only available as a hybrid. It builds on Toyota's HEV technology, which first appeared on the original Prius in the late 1990s.
Under the Yaris Hybrid's bonnet is a three-cylinder 1.5-litre petrol engine, a 59kW electric motor and a 0.8kWh lithium-ion battery, giving Toyota's small HEV a power output of 116PS.
The hybrid technology reduces CO2 emissions to between 92 and 112g/km – depending on the model – with official fuel economy of 57.6-68.8mpg.
Read our Toyota Yaris Hybrid review.
Cheapest family HEVs
---
Suzuki Swace: £24,499-£26,299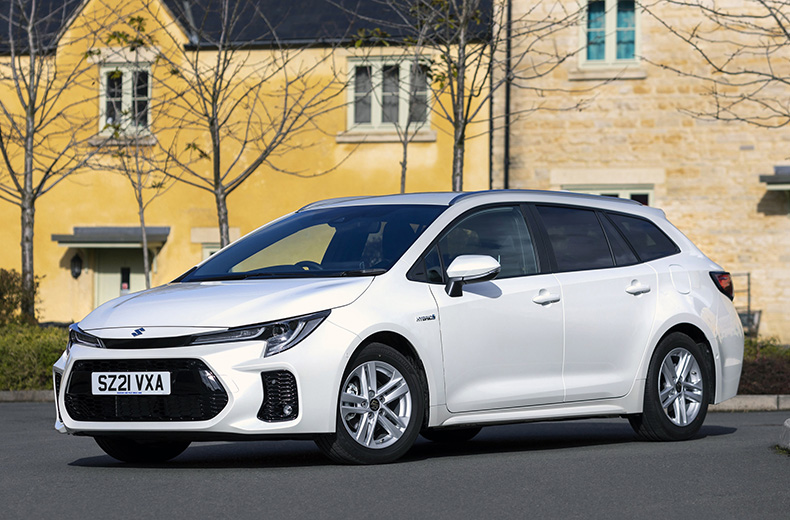 Whisper it, but the Suzuki Swace is essentially a slightly tweaked – and cheaper – version of the Toyota Corolla Touring Sports estate.
Only available with the same 122PS 1.8-litre engine and 53kW electric motor as its not-so-distant Japanese relative, the Swace emits 103g/km of CO2 and returns fuel economy of 64.2mpg.
Being an estate, the Swace has all the practicality a small family could need. There is 596 litres of luggage space with the rear seats up, growing to 1,232 litres with them folded.
Read our Suzuki Swace review.
Toyota Corolla Hybrid: £24,485-£31,960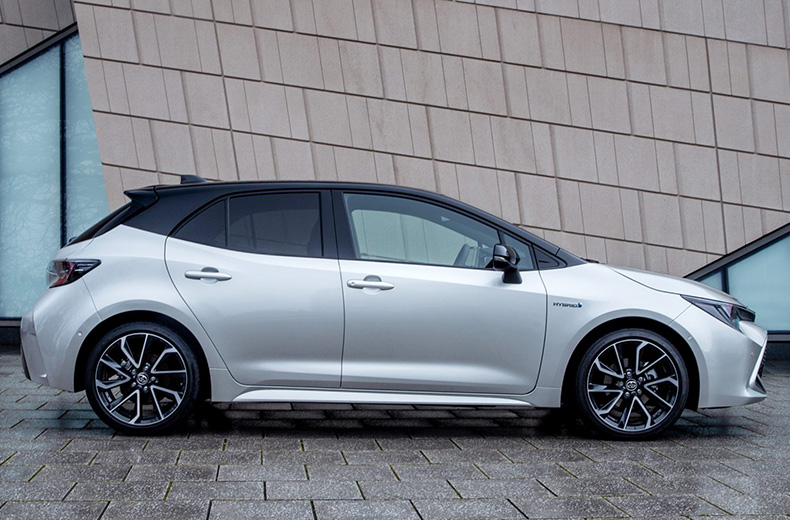 Toyota has sold 50 million Corollas since 1966 and the latest version is exclusively available as a hybrid. It uses a hybrid system that is very similar to that of the Prius, Toyota's most well-known – and slightly more pricey – HEV.
The core model is a five-door hatchback, but saloon and Touring Sports estate versions can also be chosen if you want a bigger boot or greater practicality.
A pair of engines power the Corolla Hybrid. The 1.8-litre has 122PS and a 53kW electric motor; the more powerful 2.0-litre model comes with 184PS and an 80kW motor. Emissions range from 102 to 121g/km.
Read our Toyota Corolla Hybrid review.
The easy way to go electric. Get all the benefits of a brand new car, without the hassle of owning it. Find your brand new electric car today!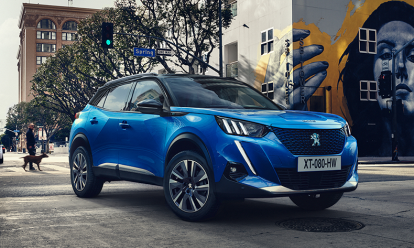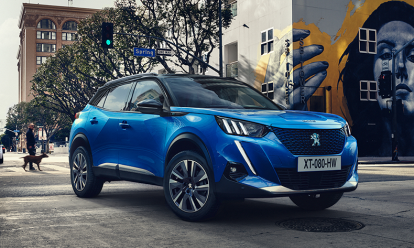 Hyundai Ioniq Hybrid: £24,045-£28,040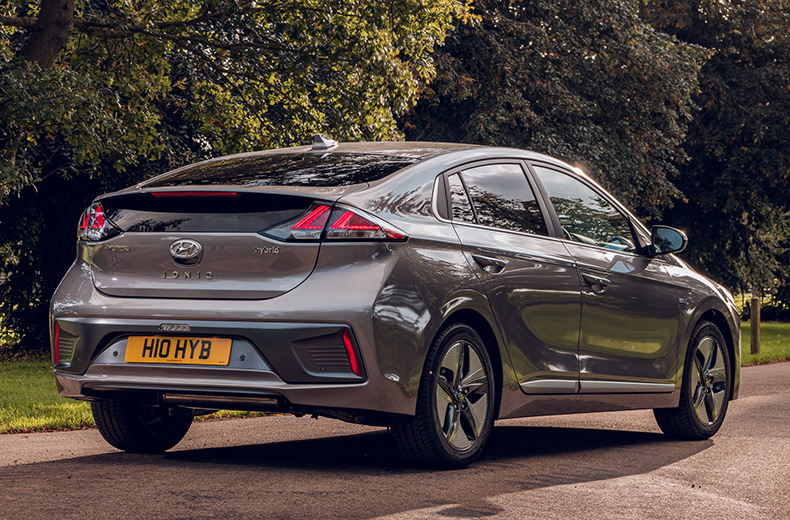 Similar in appearance to a Toyota Prius, the 'liftback' design of the Hyundai Ioniq is much sleeker than an SUV. It's therefore refreshingly different, if not quite as practical.
It's aerodynamic, too, and this benefits efficiency. CO2 emissions start from 102g/km, with fuel economy of 62.8mpg. Hyundai claims the Ioniq HEV can be driven for 625 miles before it needs refuelling.
The Ioniq's 141PS self-charging hybrid powertrain is made up of a 1.6-litre petrol engine, a 30kW electric motor and a 1.56kWh lithium-ion battery. It was Hyundai's first model to be launched in hybrid (HEV), plug-in hybrid (PHEV) and pure battery electric (BEV) versions.
Read our Hyundai Ioniq Hybrid review.
Kia Niro Hybrid: £25,405-£30,105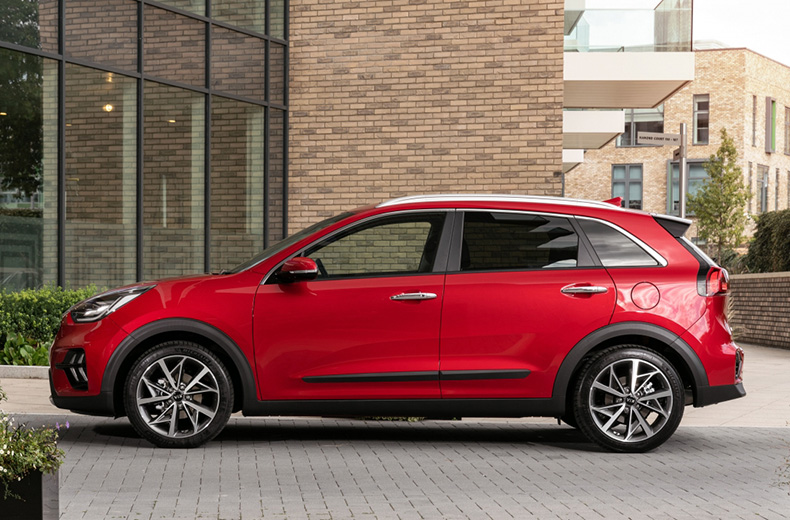 Hyundai is Kia's parent company, so the Niro is a sister car to the Ioniq. However, whereas the Ioniq is a 'liftback' hatch, the Niro has SUV styling.
The Niro Hybrid shares the Ioniq's 107PS 1.6-litre engine and 32kW electric motor, which produce 141PS of combined power and CO2 emissions from 110g/km.
A spacious interior and a big boot are two of the Kia Niro's trump cards, as are its other electrified family members. As well as the self-charging hybrid, Kia also offers PHEV and electric-powered versions of the Niro.
Read our Kia Niro Hybrid review.
Cheapest SUV HEVs
---
Renault Arkana E-Tech Hybrid: £26,300-£30,900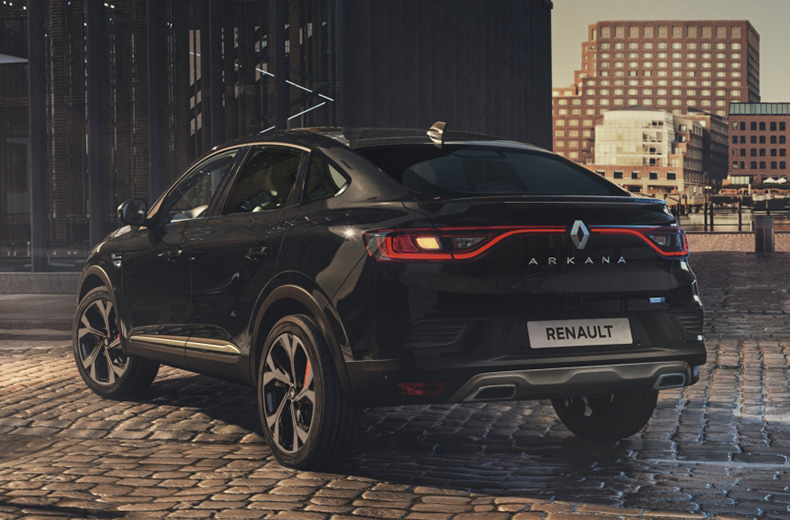 Renault's Arkana E-Tech Hybrid is a brand-new model from the French brand and combines a higher ride height with fastback styling. You can think of it as a coupe SUV.
The company's first purpose-built HEV, the Arkana E-Tech Hybrid officially returns 58.9mpg and emissions from 108g/km, all with a big 480-litre boot.
The Arkana E-Tech Hybrid's powertrain mixes a 1.6-litre petrol engine with a 1.2 kWh lithium-ion battery and a pair of two electric motors. Total output for the Renault HEV is 145PS.
Read our Renault Arkana review.
Toyota C-HR: £27,440-£33,570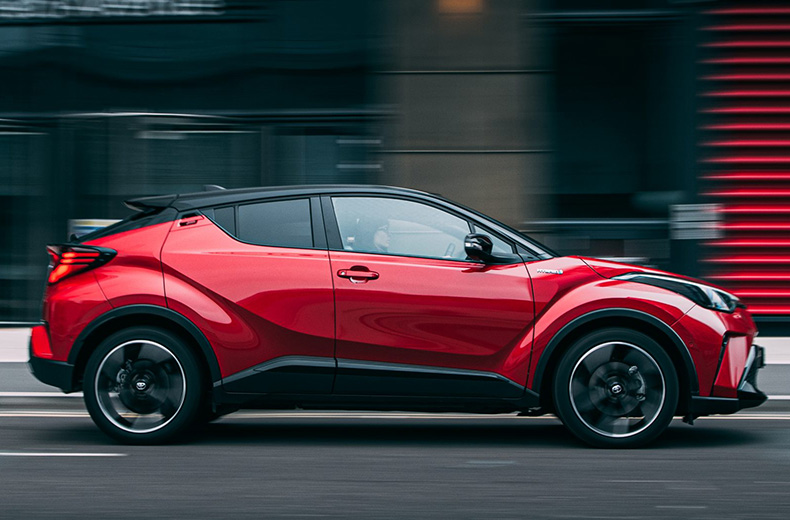 One of the more daringly styled SUVs, the Toyota C-HR is another car that mixes SUV and coupe looks to create a startling silhouette.
Using the same 1.8-litre and 2.0-litre petrol engines and hybrid tech as the Corolla range, the C-HR has CO2 emissions of between 110g/km and 128g/km.
With over 70,000 sold in the UK since 2016, the C-HR is very popular with smaller families, in part thanks to its official economy of between 49.6 and 57.6mpg.
Read our Toyota C-HR review.
The RAC is leading the way when it comes to supporting drivers in the switch to electric vehicles.
A growing number of our patrol vans have built-in emergency mobile charging systems that can give an out-of-charge electric car enough power to be driven a short distance home or to a working charge point. Our All-Wheels-Up recovery system also allows our patrols to rescue EVs safely with no need for a flatbed.
Find out more about the RAC's electric car breakdown cover.
All manufacturer 'On-The-Road' prices are correct at October 2021.
Return to the RAC Drive Electric cars hub
Read our guides on choosing, charging and running an electric car.
The easy way to go electric. Get all the benefits of a brand new car, without the hassle of owning it. Find your brand new electric car today!