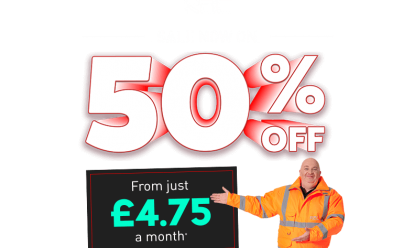 Get covered in our half price Breakdown Cover sale from just £4.75 a month.* We're the UK's best breakdown provider as voted by Auto Express drivers 2021.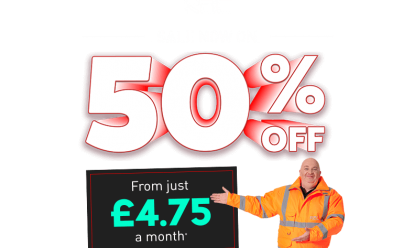 By Jonathan Crouch
Introduction
Honda's fifth generation CR-V, launched in 2018, evolved into a more sophisticated mid-sized SUV that was cleverer, classier and more efficient. It could certainly reach a wider audience than its predecessors, thanks to the availability of either Hybrid power or a 1.5-litre VTEC petrol unit that could be had with an optional seven seat cabin configuration. Honda hopes that as a result, used car market buyers will find this a hard car not to like.
Models
5-door SUV [(1.5 petrol/ 2.0 Hybrid petrol) S, SE, SR, EX]
History
How do you right a best seller? This was Honda's answer, the fifth generation version of a mid-sized SUV soft-roading CR-V model that claims to be the world's most popular SUV. In the past, this hasn't been a contender that's jumped out at you from the spec sheet. No. You have to drive it. Use it. Fill it with family. Many of those experienced in doing just that probably won't even look at the alternatives before replacing their second, third or fourth generation CR-Vs with this MK5 model.
It does after all, according to its maker at least, offer a depth of engineering that many other rivals just don't have - and always has, ever since the original version of this 'Compact Recreational Vehicle' pretty much invented its segment back in 1995, with subsequent models in 2002, 2007 and 2012 being pushed ever-more up-market. This MK5 design was launched in the US back in 2016, only making it here in the late Summer of 2018, a delay perhaps related to the fact that models for our market were by then assembled in Japan rather than, as previously, in the UK.
Needing to shore up the appeal of a car that accounts for over a quarter of its total European sales, Honda thought long and hard about the kind of crossover this MK5 model CR-V should be. As a result, some pretty fundamental decisions were taken with this MK5 design. A key one was the introduction of a seven-seat cabin configuration as an option for the very first time. That was a change enabling this car to cover both the 'C' and the 'D' segments of the SUV market - or, if it makes more sense, allowing it to now rival not only, say, a five-seat Volkswagen Tiguan but also a seven-seat Volkswagen Tiguan Allspace.
If you're happy to stick to five seats, you might be interested in the news that with this MK5 design, Honda returned to Hybrid power - of the non-plug petrol/electric variety - a key option to keep more frugally-minded folk in the CR-V fold following the ditching of diesel. If you don't need this car to be electrified, you'll be choosing between a couple of versions of a 1.5-litre VTEC petrol unit which, like the 2.0-litre Hybrid, can be had with or without AWD. What else? Well a longer wheelbase freed up more interior space. In a cabin that was of much higher quality than previous CR-Vs, as the Japanese maker sought to also position plusher versions of this car as credible alternatives for buyers currently looking at premium brand models in this segment. Plus as you'd expect, there are smart looks, strong standards of safety and lots of equipment features. This MK5 CR-V sold in this form until late 2020, when the range was lightly facelifted and the conventional 1.5-litre engine options (and the 7-seat option) were dropped. The range then continued only in Hybrid form. It's the pre-facelift 2017-2020-era versions of this model we look at here.
What You Get
When it comes to automotive design, the more people you have to please, the less distinctive the end result is likely to be. This MK5 CR-V was, apparently at launch, 'the world's favourite SUV', so a lot of people are going to have an opinion on how this fifth generation version looks. Most should be satisfied. There's plenty of chrome to please the Transatlantic crowd, while wider arches and larger wheels pushed closer to the car's extremities help in delivering a little more kerbside presence. Overall though, there's nothing too controversial here. Perhaps that's as it should be. This car's visual appeal has always been low key and you sense that's exactly the way loyal customers like it.
When it's time to take a seat behind the wheel, you'll note the way that this car offers its driver's seat at a very convenient hip point as you climb in. Inside, an expansive stitched panel sweeps the width of the cabin, bisected by a gloss back central section for the infotainment screen and ventilation controls which sits just above the raised gearstick placement that's a typical CR-V touch. Beyond that, the brand's clear intention was to give this MK5 model a more up-market feel, hence the soft-touch plastics used around the upper-dash areas, the stitched leather on the door trims and the silver highlights. Many of the fixtures and fittings are borrowed from the brand's tenth generation Civic - including the instrument binnacle you view through the three-spoke wheel. It's one of those combination digital and analogue affairs, with stylised analogue temperature and fuel gauges flanking a central TFT-LCD screen.
Anything the instrument binnacle monitor can't tell you will be covered off by the 7-inch centre-dash infotainment screen. The Garmin satellite navigation package it includes isn't any great shakes, but because there's also 'Apple CarPlay' and 'Android Auto' 'phone-mirroring connectivity, you can bypass that if you want and alternatively load in something like Google Maps or 'Waze'. This 7-inch 'Connect' screen also includes internet browsing capability, a reversing camera and a DAB audio system with at least eight speakers.
On the back seat, you'll find that, as Honda promises, it really is very spacious by class standards. If you're struggling to justify the premium required for a CR-V over what you'd pay for a slightly cheaper SUV that's Qashqai or Ateca-sized, here's where you'll do it. Instead of the relatively cramped conditions offered by models like that, there's room to stretch out a bit here, courtesy of a 50mm increase in legroom this time round, aided further by slim seat backs and the way you can easily slide your shoes under the chair in front.
We'll finish with the boot, but on the way, make a few observations about the seven-seat cabin configuration that a few original buyers specified at extra cost on the conventionally-engined models. The fold-out rearmost chairs provided are OK for kids, but anyone above school age is probably going to complain mightily if you confine them at the very back of this car for any significant period of time. And the cargo area? Well once everything's opened up, you'll find that with the five-seat 1.5 VTEC model, 561-litres of capacity is offered up, a stat that's competitive with class rivals courtesy of the largest boot ever offered in a CR-V. Once you've flattened everything in the five-seat model, a 1,756-litre space is freed up if you load to the ceiling. There'll be less with the 5-door-only Hybrid version.
What You Pay
Please contact us for an exact up-to-date valuation.
What to Look For
Not a lot goes wrong with any fifth generation CR-V. Buyers are, on the whole, a contented lot if customer satisfaction surveys are anything to go by. However, we did come across a few issues. One owner complained of problems with intermittent front headlight electrics. Another said his car got through front brake pads excessively quickly. Otherwise, just check the interior for signs of damage from unruly kids. And inspect the alloy wheels for kerbing damage. Otherwise, it's only a case of insisting on a fully stamped-up service book.
Replacement Parts
(based on a 2018 CR-V 1.5 - ex VAT): A front brake pad set is about £33. A pollen filter is around £5-£15. A wiper blade is around £8-£13, while an oil filter is about £4-£8. An air filter is around £12-£18.
On the Road
Honda buyers tend to be a loyal lot - people with considerable faith in this engineering-led brand. And they're going to need that kind of trust to buy into this fifth generation CR-V. The company's told them that with this MK5 model, a little 1.5-litre petrol engine was enough to push along a 1.7-tonne mid-sized SUV. And that the diesel power belongs in the past - despite the fact that almost every rival model in this segment from this era still used it. A clever 2.0-litre petrol/electric hybrid unit was provided for CR-V buyers instead. Part of the idea behind changes of this sort was of course to broaden this model's customer base - and as part of that, Honda knew it also had to serve up a slightly sharper dynamic recipe this time round.
Hence the installation of a much stiffer 'compact global' platform, 'Agile Handling Assist' torque vectoring for extra traction through the turns and the introduction of a more proactive 'Real Time AWD with Intelligent Control System' that from new was either optional or standard, depending on the engine chosen. This set-up was tuned to send more torque through the system and can push up to 60% of it to the rear wheels when required. The 1.5 VTEC engine struggles a little under hard acceleration to push along this 1.7-tonne SUV but it's fine if you leave this car in its commuting comfort zone. Buyers of this unit can have it in a 173PS state of tune with manual transmission or with 193PS mated to a CVT auto gearbox. The latter variant manages 39.8mpg on the combined cycle and 158g/km of CO2, figures that the 184PS Hybrid model can improve 53.3mpg and 120g/km if you order it with front wheel drive. All these are NEDC figures.
Overall
It's easy to imagine yourself as target market for a car like this CR-V. You've a couple of kids, an active lifestyle, a need to haul things around and an aversion to rather dull large estate cars. The thing is though, you've also an aversion to the kind of mid-sized SUV soft roaders that such a mindset would normally direct you towards. Understandably perhaps, you think they're all rather pretentious and silly.
In summary, we can see why so many global customers will accept nothing less than Honda's interpretation of what an SUV of this kind should be. And what's on offer with this MK5 CR-V is a model that could conceivably interest many more of them. Ultimately, it remains distinctively different, distinctively. CR-V. Which ultimately, might very well be all you need.