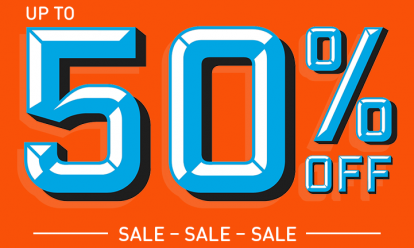 Get covered in our half price Breakdown Cover sale from just £7 a month.* We're the UK's best breakdown provider as voted by Auto Express drivers 2021.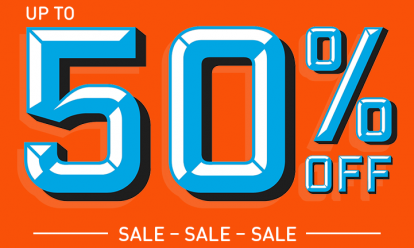 BY ANDY ENRIGHT
Introduction
Who would have believed that Volkswagen, a marque renowned for solid virtues and no-nonsense products would visit such automotive subterfuge upon us as was witnessed when the Volkswagen Golf Cabriolet was launched in 1998? Although its sleek nose looked for all the world like a current Mark Four Golf, it was in fact the equivalent of a motoring Botox'n'laser job, for beneath the fresh face was the tried and tested Golf Mark Three. Still, find us anybody who'll finger the Mark Three as a bad car and we'll out them as traders looking to make a quick buck. As a used buy a Volkswagen Golf Cabriolet of any year is a sound bet. These Mark Three And A Halves if you will, are very much the Volkswagen Golfs of hatch-based cabriolets. Hang on a minute.
Models
Models Covered:
(2dr Cabriolet 1.6, 1.8, 2.0 petrol [S, SE, Colour Concept, Avantgarde])
History
The Mark Three Golf Cabriolet had been with us since 1994 in various guises and had done good business for Volkswagen during its lifetime. Unfortunately it was also looking a bit dog-eared by 1998 when bold designs such as the Ford Focus were starting to hit the market.
Recognising this, Volkswagen developed the superb Mark Four version of the Golf and, in August 1998, unveiled a Cabriolet version. All seemed well until the prospective purchaser was given an overwhelming sense of dej vu when they dropped into the drivers seat. With a Mark Three dash looking back at them, the penny soon dropped that this version was merely one of the cleverest facelifting jobs ever. Forget Cher. She's got nothing on the Volkswagen Golf Cabriolet.
Three different engines were initially available, a 1.8-litre with 75bhp, a new 100bhp 1.6-litre unit and the classic 115bhp 2.0-litre powerplant. The range was soon rationalised to just one engine, the 2.0-litre, and trim levels ran from S through SE, Avantgarde and Colour Concept. The Golf Cabriolet was finally deleted from Volkswagen's line up in early 2003.
What You Get
Buying a Mark Three and a Half Cabriolet means getting the late shape nose with the same 'sparkling' four circle headlights that set off the Mark Four hatch. The taillights and bumpers are also borrowed and the result is a much sleeker on-road presence. Inside, however, the changes are much less pronounced, mainly because Volkswagen has had to retain the old Mark Three model's dashboard. Still, it is lifted by a chunky Golf GTi steering wheel and the company's now trademark blue instrument backlighting. As with the hatchback model, twin front airbags are standard but unlike the tin top, you have to pay extra for side airbags. On a practical note, there is at least the provision of the kind of large glovebox that ordinary Golfs have to do without.
So what of safety? Well, as you might expect, the car is as strong as ever on this front. As well as the dual airbags and standard ABS, there's the kind of complete menu you'd expect from a Golf; crumple zones, side impact bars, anti-submarining seats and so on. Particularly useful are the ISOFIX-style child seat fixings, which eliminate the need to use seatbelts. Other rivals have some of these things of course, but somehow they just don't feel as solid. The sturdy rollover hoop is one reason, eliminating the 'scuttle shake' (body flexing) that usually affects drop-top cars. This is just as well, for it doesn't do much for the aesthetic looks of the car. Nor does the hood mechanism which, when down, sits proud of the bodywork, hindering rearward visibility.
The roof is at least simple to operate, with electrical assistance in all but the entry-level 1.8S version. You simply release two catches (rather stiff on the last version I tried) and the whole thing should be completed in seconds. Moreover, tests have proved that this hood will insulate you from the elements better than that of any comparable car. What it boils down to is that this remains the only family hatchback-based soft top with build quality to rival cabrios from the next class up (the BMW 3 Series/Saab 9-3/Audi Cabriolet market). This may be why Volkswagen offers the Colour Concept flagship model - to try and bridge the gap between the two classes. Here, a colour-keyed exterior is complemented by Recaro seats trimmed in soft leather. Live with the open-topped Golf and it comes across as a remarkably practical companion. There's a proper glass rear screen with demister and a large enough boot to swallow a huge picnic hamper and all the trappings. For that continental trip, you can make use of the split/folding rear seats which offer access into the luggage area.
What You Pay
Please contact us for an exact up-to-date valuation.
What to Look For
The Golf has had an impressive reliability record and the entire range has yet to spawn any significant faults. Despite this, the Golf can never quite pip Japanese rivals in reliability surveys. Perhaps this is of secondary importance to the way the car feels. Even if it's not 100% bulletproof, a Golf will always feel better built than its rivals and that counts for a lot. When buying used, look for a decent service record and check the obvious things like whether the hood is free from rips, discolouration and sag. Golf Cabriolets are magnets for car thieves, so it may well pay to get an HPI check. Some models attempted to jolly up the MkIII interior with some very questionable colour schemes. Avoid.
Replacement Parts
(approx based on a 1998 Golf Cabriolet 1.8 ex Vat) An exhaust system is about £65. A clutch assembly will be around £70 and a new catalyst will be around £60. An alternator should be close to £50.
Brake pads front and rear are about £25 and £23, respectively. A replacement headlamp is close to £65. A windscreen should be in the region of £90. Major and minor services are around £75 and £35 respectively.
On the Road
The issue of performance was addressed by an engine transplant, with all later models getting the familiar 2.0-litre 115bhp petrol engine. Perhaps Volkswagen realised that the old 75bhp 1.8-litre engines really struggled to propel what was a rather heavy car and customers were confused by a 1.6 that wasn't the entry-level engine. The Golf Mk III chassis isn't the greatest ever developed, falling somewhere between the verve of the Mark II and the syrupy smoothness of the MkIV set up. The 2.0-litre model is god for 60mph in 10.7 seconds on the way to a top speed of 119mph and the 1.6-litre car's figures of 11.9s/114mph are only slightly slower. The 1.8 is the runt of the litter trailing in with a 15.5s/101mph showing.
There is some scuttle shake, but you don't buy a Golf Cabriolet to leather it through your favourite set of twisties. If torsional rigidity isn't all it could be then the car's ample weight certainly stand it in good stead on motorways where its high speed stability and resistance to crosswinds is excellent. Passenger protection is also very good with very little buffeting. One drawback is the cumbersome hood stowage and roll over hoop which can make accurate reverse parking a little tricky.
Overall
As long as you know what you're getting, the Golf Cabriolet shouldn't disappoint. Well built, solidly engineered and far from financial folly it's about as sensible as an open top car gets. Just don't expect too much in the way of excitement.