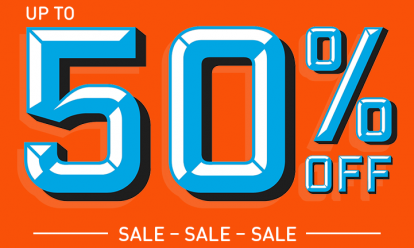 Get covered in our half price Breakdown Cover sale from just £7 a month.* We're the UK's best breakdown provider as voted by Auto Express drivers 2021.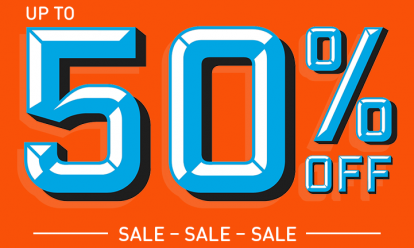 Fiat's lovable 500 city car is harder to resist in improved 500C cabriolet form. Jonathan Crouch reports on the updated version.
Ten Second Review
The open-topped Fiat 500C has done well for Fiat, but time rolls on and this car now faces tougher competition from some more affordable rivals. Hence the need for this update, which brings mild hybrid engine technology to the car for the first time. Bringing this Italian brand's convertible bambino bang up to date.
Background
How much cute can you cram into one car? Well, even the Tichy manufacturing plant in Poland where Fiat builds this convertible version of its 500 city car has a cute name. It's tempting to imagine the facility as a Willy Wonka style operation where the cars float on rivers of golden syrup down assembly lines run by a green-skinned chorus line of the vertically challenged. A factory of fun where the foreman is a talking spoon and there's a gingerbread man in middle management. This probably isn't the case, although Fiat has reported an upsurge in requests for factory visits since launching the 500C.
The version we're going to look at here has been improved in recent times. We got quite a wide-ranging package of updates in early 2014 that gave buyers of more expensive versions the company's 'Uconnect' infotainment technology. Then in early 2020, the brand announced a 1.0-litre mild hybrid three cylinder engine. Fiat's also put considerable thought into a wide range of personalisation options. It all means that on paper at least, this car remains a strong proposition. The small, fashionable citycar segment though, has changed substantially since this model's original launch. Does this Fiat still have what it takes to compete? Let's find out. As ever, this car remains cute made metal.
Driving Experience
Drive dynamics are a virtual irrelevance to lots of Fiat 500C buyers. They'll have already fallen in love with the car in a brochure, on a TV ad or upon seeing one in the street. Nevertheless, the car promises to be fairly adept on the road with the same basic set-up as the hard-topped 500, a chassis that's also shared with the Fiat Panda.
The big news here is the introduction of a mild hybrid 70hp 1.0-litre three cylinder petrol engine to replace the aging 69hp 1.2-litre conventional four cylinder unit this car's been soldiering on with since launch. The mild hybrid powerplant improves fuel efficiency without impeding performance. It also ensures a very high standard of driving comfort thanks to a 12-volt 'BSG' 'Belt-integrated Starter Generator', allowing for a quiet, vibration-free restart of the internal combustion engine in Stop&Start mode. The engine (which in conventional form we've already seen in the 500X SUV) puts out 92Nm of pulling power and works via a 6-speed manual gearbox inegrated with that 'BSG' set-up we just mentioned. The 'BSG' system is mounted directly on the engine and is operated by the belt that also drives the auxiliaries. The new system also involves lowering the entire power unit 45mm so the car behaves better on the road thanks to the lower centre of gravity. As before, there's a 1.4-litre petrol turbo unit for the Abarth models.
In recent times, Fiat has tried to improve both the ride and handling of this 500C, though this will probably be of limited interest to the car's urban-minded audience. You'll find that the engine can get a bit vocal if you work it hard. Even then though, the gruff, slightly throbby note is characterful rather than unpleasant and around town, refinement is more than acceptable. If you are urban-bound, you might also want to consider the optional (but rather jerky) Dualogic gearbox, a kind of manual transmission without a clutch. Unless you like all that left-foot pumping of course. With the Dualogic though, you'll have to have the older less efficient 1.2-litre 69hp engine. City dwellers will appreciate the tight 9.3m turning circle.
Design and Build
Fiat would've been unwise to mess with the 500C's shape too much, so sensibly, they've kept exterior styling tweaks to the minimum with this 500 model over the last few years. As before, this convertible model pays homage to the original 500 cabriolet of 1957. It's better to think of the roof arrangement as a huge canvas sunroof rather than a full folding canopy. At the touch of a button, the entire centre section of the roof retracts into a concertinaed bundle just above the boot. It's not the most elegant piece of engineering but the sight of car with its roof retracted adds to the retro appeal and with the roof-up, it's tough to tell a convertible 500 from a hard-top one. The roof itself features a glass rear window and is available in a choice of colours, so buyers can personalise their car.
The simple roof arrangement also means that there's a decent amount of room in the rear seats of the 500C. There are some convertible cars twice the size of the little Fiat that are stingier with the legroom they lay on for passengers in the back. Delicious design details drip from the 500's interior. It's like a tiny pearl, especially when the ivory finish is specified. There's a very well-judged blend of retro chic and ruthlessly modern contemporary design inside, with circular head restraints and neat 500C badging on the Panda-sourced dashboard. Chrome-ringed vents and a fascia that can be specified in the same colour as the body are other highlights. There's a clever 7-inch TFT 'Uconnect' information screen in the centre of the dash. And boot capacity (182-litres) is only a fraction off what you get in the normal hatch model.
Market and Model
Prices start from around £13,500 - and if you think that's high for a citycar, even an open-topped one, you'll need to know that there's still quite a hefty £2,500 premium to pay for the 500C derivative over an equivalent model in the 500 hatch range. That looks a little steep when for the same kind of folding roof arrangement, a Peugeot 108 or a Citroen C1 will charge you just £1,000 extra. Still, this Fiat has a character that those rivals lack and its specification looks quite generous. Trim levels range from 'Pop', through 'Pop Star' to 'Lounge'. Key options include the Dualogic semi-auto gearbox which requires a premium of around £750.
So what do you get for your money? Base 'Pop' trim has LED daytime running lights and a Uconnect infotainment system with six speakers, plus AUX-in/USB ports and steering wheel remote controls. Plusher 'Pop Star' spec adds air conditioning, 15-inch alloy wheels and heated mirrors with body-colour caps. Top 'Lounge' spec meanwhile, gets you a panoramic glass sunroof, rear parking sensors, a chrome front grille, front fog lights, a leather-trimmed steering wheel and a Uconnect 5" LIVE touchscreen infotainment system with smartphone integration. If you want to go further, then your dealer will want to tell you about the latest range of so-called 'Second Skin' decal packages.
Cost of Ownership
There's no efficiency penalty in opting for this convertible bodystyle. One of the advantages of such a small car is that tiny fuel efficient engines are more than adequate for hauling you and your little Fiat around. Particularly the mild hybrid 1.0-litre 'Firefly' unit now fitted to all versions of this car. The electrified system used here recovers energy during braking and deceleration, stores it in a lithium battery with a capacity of 11Ah, and uses it, at a maximum power of 3,600W, to restart the engine in Stop&Start mode and to assist it during acceleration. This technology allows the internal combustion engine to switch off by shifting into neutral, even at speeds below 18mph. The dashboard, which displays information on the hybrid system, prompts the driver when to shift. The mild hybrid propulsion unit works with a 6-gear manual transmission aimed at improving fuel economy in out-of-town driving, thanks to new low-friction bearings and gaskets and the use of a specific high-efficiency lubricant. Expect up to 53.3mpg [WLTP] in regular use and an NEDC-rated CO2 emissions figure of 88g/km (improved from 114g/km before).
What else? Well, this car should certainly be cheap to insure. The warranty is a typical three year affair but with a 100,000 mile limit that's significantly higher than some other brands will give you. 500 models hold their value very well and that's unlikely to change any time soon. Don't be tempted to go customisation-crazy with the options list though: not everyone will share your taste or want to pay extra for graphics when it comes time to sell.
Summary
The 500C can't offer the most affordable route to open-topped motoring in your citycar, but it's still a package than many buyers in ths segment will find hard to resist. The latest changes haven't really changed this car's essential appeal, but the extra efficiency of the mild hybrid engine is welcome - its emissions are hugely better.
Here's a carefree car that's free, sunny and open in its outlook - and very difficult to dislike, with a sheer joie de vivre that's central to its charming appeal, turning even the most mundane of commutes into something far more attractive: a journey to be savoured, rather than endured.