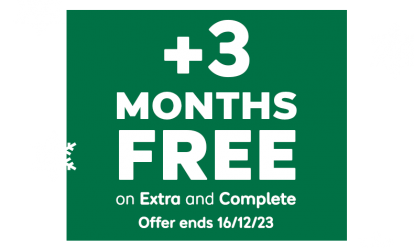 With 12 months of cover, new customers get an extra 3 months for free*.
*Added after 12 months, excludes Basic cover. New customers only. Ends 16/12/23, 7am.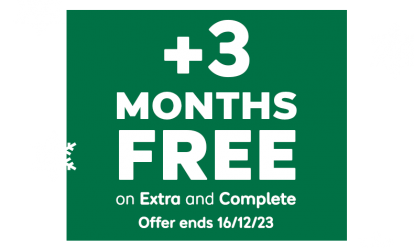 BY ANDY ENRIGHT
Introduction
There's something about a convertible car that sparks off all sorts of glamorous images: of blatting along the Cote d'Azur with a sophisticated brunette clad in Chanel headscarf and shades. The reality is frequently of wrestling with a recalcitrant roof at the side of some windswept bypass before being saturated by the British summer. While the Vauxhall Astra Cabriolet can't guarantee the first scenario, it does a great job of avoiding the second. With an electrically powered roof and an almost total absence of 'convertible caveats' it's the open-topped car for those who felt that such a car was beyond their budget. As a used prospect it makes a surprising amount of sense, offering a modern soft top at a decent saving over new.
Models
Models Covered: Third generation Astra Convertible - 2001 - to date (1.6, 1.8, 2.0, 2.2 petrol [Turbo, Edition 100])
History
After a break of two years the Astra Convertible returned again in 2001, following on the heels of the Bertone-styled Vauxhall Astra Coupe upon which it was based. For a while it was marketed as the Astra Coupe Convertible and some sellers may still refer to it thus, but a few months later it became simply the Astra Convertible. Four models were available, a base 100bhp 1.6i, a 123bhp 1.8i, the smooth 145bhp 2.2i and the fire-breathing 192bhp 2.0-litre Turbo. Leather-trimmed Edition 100 models were launched towards the end of 2002 to mark Vauxhall's centenary. The Astra TwinTop - a folding hardtop version of the mkV Astra - arrived in spring 2006 to replace this model.
What You Get
The Astra cabin in this guise feels sharp and classy, particularly with the optional leather trim in place. More importantly, from the outside, the car looks even better. Unlike the old Astra Convertible, there's no ugly roll-over bar to spoil the pretty lines, nor is there any need for a fiddly tonneau cover. Instead, the hood is properly concealed beneath a metal cover behind the rear bulkhead. This hydraulically opens and closes to swallow both the roof and the glass rear window - plus the whole process is completely automated with no clips, catches or poppers to worry about. Just as you'd find in only of those prestigiously-badged soft-tops. In fact, Vauxhall even stole a march on some of its rivals by offering the owner the option of raising and lowering the roof without being in the car at all.
Picture it. You're seated beneath a canopy at your favourite roadside cafe and it begins to rain. But there's no need to get up and leave your coffee. You simply press one of the two central locking buttons on your remote control keyfob for more than two seconds and the roof will close automatically in just 30 seconds. The same time it will take to open if you've parked in the rain only to find that the sun has now come out. In addition, you can lower all four windows electrically using the same remote control unit and of course, there are also switches in the car itself to perform the same functions. The roof itself is a three-layer affair and the rear window glass is heated and scratch-resistant. Unfortunately, the must-have windbreaker (that slots behind the front seats to keep interior buffeting to a minimum at speed) costs extra. At least it slots neatly away on rails when not needed.
As previously mentioned, Vauxhall worked hard to make this car the first true full four-seater in the class and, thanks to a long 102-inch wheelbase, they largely succeeded for all but the particularly long-legged. The car will easily swallow a weekend's luggage too, thanks to a 330-litre boot (big enough for two sets of golf clubs). It would have been even better if the two rear seats could have folded forward to increase this but instead, buyers will have to make do with a standard load-through facility apparently big enough for two pairs of skis and one snowboard. Standard equipment levels are pretty good, running to air conditioning, electric windows, sports seats, twin front airbags, a CD player and alloy wheels. Side 'bags are only optional but you do get anti-whiplash head restraints and Vauxhall's patented pedal release system (to improve leg protection in a front-end accident).
What You Pay
Please fill in the form here for an exact up-to-date information.
What to Look For
The Astra Convertible has yet to suffer any significant faults. Build quality is leagues ahead of its predecessors, as is the technical excellence of the new engines. Check the sporty Turbo models for the usual tyre wear problems. Aside from obvious body damage, just ensure that the car has been well looked after, insist on a service history and buy with confidence. As with any soft top car, check the roof for signs of rips, wear and discolouration and ensure that the electric motors havn't been damaged by someone trying to gorilla the lid down manually.
Replacement Parts
(approx based on a 2001 1.8i Convertible) The usual Vauxhall bargains in this instance. A new clutch assembly is £165, whilst front brake pads can be found for around £40. Rears are nearer £35, whilst a radiator will cost around £175. Alternators are slightly pricier, nudging the £300 mark, so make sure your prospective purchase is generating a healthy current to its battery.
On the Road
Neither of the three normally aspirated engines, in truth, have the guts to make this car feel really rapid. The extra 120kg added to the Coupe's 1283kg kerb weight takes its toll here. Which is why Vauxhall also offer the top Astra Coupe's 192bhp 2.0-litre turbo engine to open-top customers. The extra cost may well deter some however, so for many, the performance of the 2.2-litre model will have to do. Certainly, if like most convertible customers, your only wish is for smooth yet purposeful progress around the lanes, then rest to sixty in 9.0s on the way to 135mph will be quite sufficient. You'll notice the thirst around town mind you (it's rather un-Astra-like to be returning urban fuel figures of under 24mpg), though on the open road, the figure rises substantially, meaning you should return over 30mpg on a regular basis. As for those questions of chassis flex and scuttle shake, well you'd have to be pushing on pretty darn hard over pretty bad roads to notice any. In terms of total body control, this is a world away from a Golf or a Megane and, as a result, the Astra feels far more fun to drive quickly.
The Turbo model seems an odd choice. Do the sort of suburbanites who flock to the Astra convertible really want 151mph performance? It's difficult to look the part when your coif is being torn out by the roots but that is probably beside the point. Like elderly Kia owners opting for an extended warranty they'll probably never live to benefit from, Astra Convertible Turbo buyers are buying a certain peace of mind. They're buying the sort of self satisfaction that comes with the knowledge that their ride will easily chew up and spit out a BMW 325CI Sport Convertible. That has to be worth the badge handicap.
Make no mistake, the Astra Convertible Turbo is supremely swift. The 192bhp engine that we became accustomed to, first in the Astra Coupe and then in the SRi Turbo hatch, is a suitably exciting old-school installation, with great gales of adrenaline-pumping turbo boost that can occasionally overwhelm the traction at the front wheels, but nevertheless always feels outrageously muscular. Vauxhall insiders claim that the 192bhp power output usually errs on the conservative side, and it's not difficult to imagine 200bhp being generated.
Capable of a sprint to sixty of 7.5 seconds, the Astra Convertible Turbo is something of a handful. Traction is reminiscent of more powerful Saab models insofar as the sudden onset of turbocharged power can occasionally flummox the electronic control system. Whereas we'd previously regarded the Astra Convertible as a delightfully benign car, the Turbo has a darker side. The combination of the car's beautiful 17-inch wheels and that glut of power creates a slightly harsh ride which requires some concentration, especially over typically bumpy UK B-roads, if one is not to continually fight torque steer when pressing on. Not the sort of problem the BMW driver would have to contend with.
Overall
Given that Ford never came up with a Focus convertible, it's easy to see how the Astra has done so well. With a clear run at the market, it mopped up sales, helped by the fact that it was good looking, well equipped and reasonably good to drive. Used cars are now appearing on the market but you may have to search for the exact specification you're after. Bertone did a fine job in making an Astra seem glamorous and this is one convertible that does all that's asked of it.