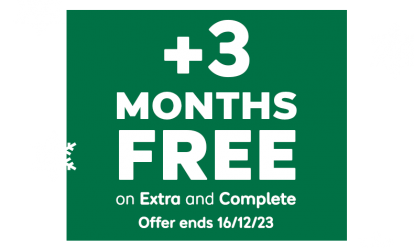 With 12 months of cover, new customers get an extra 3 months for free*.
*Added after 12 months, excludes Basic cover. New customers only. Ends 16/12/23, 7am.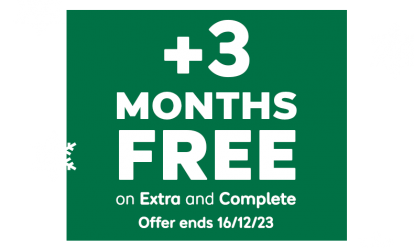 BY ANDY ENRIGHT
Introduction
How green are you? Seriously. Think about it next time you fire up your present car. Consider how much carbon dioxide you churn out, how much fossil fuel you pump in and what percentage of your car is recyclable. We all know that the current 'consume now, worry later' attitude can't last and some manufacturers have started looking at alternatives to the internal combustion engine. One of them is Toyota, a company who has probably made the best fist yet of alternative fuel as a genuinely practical prospect. The Prius saloon is a petrol/electric hybrid that offers impressive economy and an unimpeachably green conscience. What's more, it makes an interesting used buy.
Models
Models Covered:
1st generation: 4dr saloon 1.5 hybrid petrol/electric
2nd generation: 5 dr hatch 1.5 hybrid petrol/electric
History
The Toyota Prius was borne from a realisation that ever-stricter emissions regulations would eventually mean that conventional petrol engined vehicles would be legislated out of existence. This being so, it was important for Toyota to produce a workable option first and build hybrid expertise before the requirement was thrust upon them. In 'getting their retaliation in first' Toyota produced a very capable vehicle that neatly sidestepped many of the reservations that most motorists had about alternative fuels. Launched in Japan in 1997, the Prius was a modest success but expectations that it would perform equally well here in the UK were dashed by sales that were extremely slow. Part of this was due to the Prius' high price, which was pitched in excess of £16,000. Yes, it may have been cheap to run, but a £10,000 Civic worked out far cheaper and more fun over three years. Like its fellow petrol/electric hybrid, the Honda Insight, the Prius brought ingenious technology to market, albeit with an anvil of a price tag around its neck. Toyota realised that the sticker price was way more than the market would bear but rather than merely slash the asking price, they replaced the Prius with a much larger and sleeker hatchback model in summer 2000.
What You Get
Though from the outside, the Prius looks like a conventional small saloon, it's actually classified as what the industry calls a 'hybrid': in other words, it runs on a combination of electric and petrol power, theoretically offering the best of both worlds. If at this point, you have visions of something painfully slow that needs constant recharging, then don't worry: Toyota has worked hard to eradicate these drawbacks.
Let's start with the basics. The car can run either on its highly efficient, low emissions 1.5-litre petrol engine, its electric motor, or a combination of both. The ratio of power provided by each system is constantly monitored electronically (depending on speed and load) to keep the vehicle in its most efficient operating mode. The advanced technology means that the Prius is a genuine hybrid car that can run on electric power alone - not a petrol engine assisted by an electric motor. Under certain driving conditions, the conventional engine shuts down completely and the electric motor takes over. As a result, in many high-density traffic situations, Prius is totally emissions-free - the only car on the market that can offer this major environmental benefit.
Equipment levels are high, including air conditioning, twin airbags, ABS, a CD/radio/cassette, alloy wheels, electric windows and metallic paint. All of this makes up for the fact that the interior is a little plasticky and down-market. Still, there are numerous storage spaces, a console box and the inevitable cup holders, plus a 60/40 split-folding rear seat. Dominating the dashboard is a 5.8 inch central monitor which shows the energy status and recovery usage of the hybrid system. It also serves as a general display panel for audio and, where fitted, navigation information.
What You Pay
Please fill in the form here for an exact up-to-date information.
What to Look For
New technology has a tendency to produce a few glitches, but the Prius has been remarkably trouble free. The skinny tyres wear rather quickly and the regenerative brakes take a little getting used to, but apart from that a fully stamped up service history should see you fine. Toyota offered a five-year warranty and a novel private leasing programme on new Prius models, so your prospective purchase should have been well looked after.
Replacement Parts
(approx based on a 2001 Prius) Toyota parts once had a reputation for costliness, and spares for a 'specialist' vehicle like the Prius would once have had you hiding behind the sofa. The news now is much better, an exhaust costing around £350 and a replacement headlamp will be in the region of £150.
On the Road
The Prius isn't exactly fast but rest to sixty in 13.4s on the way to around 100mph should more than keep you up with the traffic flow. Other small saloons go significantly faster of course, but they can't get anywhere near the Toyota's 61.4mpg urban fuel consumption figure. In comparison, an equivalent Ford Focus 1.6i manages 25.9mpg and even a rival diesel like VW's Bora 1.9TDi is nowhere near with 31mpg. The fuel savings, in other words, will stack up very quickly. As for recharging, well, don't worry about it. That's the beauty of the hybrid concept: the batteries charge themselves from the engine as you drive along. They should also last the lifetime of the car. Nor do the ownership cost savings stop at the pumps. At present, the only other hybrid car on sale here is Honda's far less practical 1.0-litre three-door Insight coupe. Though the Toyota can't match that car's fuel economy, it's a lot more of a realistic ownership proposition. Priced against similarly sized top versions of Focus or Astra-sized family saloons, it should just about carry five adults and their luggage.
Enthusiasts won't be amongst those targeted for this car, so it should be no drawback to the lack of a manual gearbox option. Instead, there's a single dashboard-mounted gearshift lever which activates the fully automated transmission. Other steering column control stalks act as they would in a conventional car and the use of a foot operated parking brake creates a large walk-through area around the driver and front seat passenger.
Overall
The Prius is the first genuinely practical hybrid car that we've seen. If Toyota had been a little cannier with marketing and finance, there's little doubt it would have sold far more than it did here in the UK. Some of the car's pluses can turn in to minuses if you're not careful. To extract maximum mpg requires careful use of the throttle, and the Prius is surprisingly good fun to drive. Pilot it with some enthusiasm and it's a good deal more sensitive than many diesels are, returning miles per gallon figures in the mid forties. As prices fall, the Prius begins to look an interesting bet, especially if you visit Central London with any frequency. The Prius is exempt from the congestion charging, thus potentially saving you a small fortune. That will be enough for some. For the rest of us, the jury may still be out.