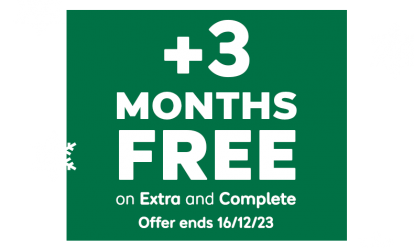 With 12 months of cover, new customers get an extra 3 months for free*.
*Added after 12 months, excludes Basic cover. New customers only. Ends 16/12/23, 7am.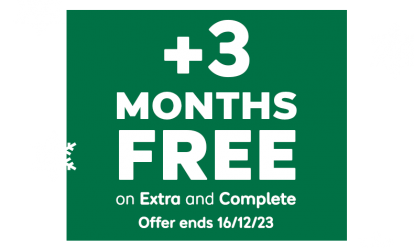 By Jonathan Crouch
Introduction
You know what you're getting with Toyota's sixth generation Hilux pick-up: something that'll take whatever you can throw at it. In 2012, this MK6 model was smartened up and given more efficient Euro5-compatible engines. But don't worry: it proved to be as tough as ever.
Models
Single Cab, Extra Cab and Double Cab pick-up [2.5 diesel 142bhp / 3.0 D-4D 169bhp [Invincible] ]
History
If you want a vehicle that's tough and pretty unstoppable for work as well as private use, then it's hard to think of a better place to start your search than with Toyota's Hilux pickup. This is, after all, the vehicle Jeremy Clarkson and Top Gear drowned, threw from the top of a tower block and still drove home. It was the first vehicle to be driven to both North and South Poles. It is, in short, for everyone from suburban builders to Libyan freedom fighters, a pick-up trusted the world over to get the job done.
It's been hugely successful for Toyota across six generations dating all the way back to 1972, well over 12 million sales worldwide across 164 different countries making it the brand's second most successful model of all time. But the Hilux has never ruled the UK pick-up market, something the brand aimed to put right when the sixth generation version was launched here back in 2005. Early versions of this model were handicapped by feebly-powered engines but after the MK6 model's original launch, the Japanese maker upped the ante under the bonnet. And, at the end of 2011, the brand smartened up the packaging a little to help this pick-up compete with a revised version of its closest rival Nissan's Navara, as well as with all-new pick-ups from Ford, Mazda and Volkswagen.
Of course, the changes to this revised model were more than skin-deep. That sleeker front end concealed a far more competitive range of Euro5-compatible diesel engines claiming class-leading CO2 emissions. Add these (and a dash of hi-tech equipment) to the Hilux's established virtues - unsurpassed off road ability, practical loading capacities and a car-like interior - and the result, it was claimed, would be a package that'd be tough to beat. This model sold until a new seventh generation Hilux design was launched in 2016.
What You Get
With the increase in sales of pick-ups to buyers who use them as a lifestyle accessory, looks have become a more significant factor with modern vehicles of this kind. This one used to need a bit of dressing up before it was ready to assume any real kind of High Street cred but thanks to a package of aesthetic changes that saw a comprehensive re-style from the A-pillar forwards, the facelifted post-2012 sixth generation Hilux model was able to stand out a little more. The bonnet, radiator grille, headlamps and bumper all got re-styled in an attempt to create a little more overtaking presence.
As with most pick-ups, there's the choice of either single or doublecab models, plus a compromise 'Extra cab' option offering two rear seats for occasional use. Since nearly 70% of UK buyers choose the Double Cab, that's the variant we're focusing on here, offering a standard of rear seat room that Toyota claims is as much as you'd find in an upper-medium class car. We're not sure about that, but we do like the way that the rear bench can flip up to offer extra storage space, keeping valuable things like tools away from prying eyes. It's unfortunate though, that the centre rear seat passenger doesn't get a full three-point seatbelt.
At the wheel, this generation Hilux moved from truck to SUV in both look and feel, especially so in flagship 'Invincible' form. That perception was helped in this revised model by a smarter upper dashboard design and horizontal instrument cluster, the latter tweak necessary to incorporate the clever 'Toyota Touch' multimedia unit with its 6.1-inch touchscreen. It's a nice touch, but we would have preferred to see Toyota attach a greater priority to getting the driving position right. As it is, the lack of height-adjustment for the driver's seat and reach-adjustment for the steering wheel remind you that this remains a commercial vehicle at heart.
Any LCV demands plenty of cabin storage space - which this Toyota provides, with a large lockable glovebox, a couple of deep cubbies in the dash and a deep storage container between the front seats. There are also decently-sized bins in each of the front doors and enough cupholders to deal with the largest thirst: you'll find one in each of the front doors, plus two that pop-out from the facia. Enough space then, to swallow the coins, passes, tools and all the other stuff that tends to accumulate in the cab of a working vehicle.
What You Pay
Please fill in the form here for an exact up-to-date information.
What to Look For
Look out for a 'clunking' sound on your test drive. It's a recognised Hilux problem from this era and relates to the need for a replacement tailshaft; get the seller to get that done before you buy. Also look out for vibrations in the transmission during acceleration. We've come across issues with the auto gearbox changing down when it shouldn't. Aggravation with warning lights activating when they're unnecessary. And one owner we came across had a problem with worrying-looking blue smoke coming out of the exhaust. Another reckoned that the fuel gauge was faulty, showing only 60-litres of the 80-litre tank, so it often read empty when it wasn't.
Replacement Parts
(approx based on a 2012 Hilux DoubleCab 2.5 D-4D 142bhp - ex Vat): Brake pads are between £33-£60 for cheap brands though you could pay up to around £70 if you want an expensive make. Brake discs will cost around £80. Air filters are around £11. A wiper blade costs in the £3 to £13 bracket. A headlamp is around £115, while a rear lamp is around £58. A timing built would cost around £36, though you could pay around £80 or even as much as £140 for a pricier brand. Radiators cost in the £140 to £160 bracket, though you could pay as much as £210 or even up to around £342 for a pricier brand. A broken glass in a wing mirror will cost you around £22 to replace.
On the Road
There's something about climbing aboard a Hilux that makes you come over all Crocodile Dundee. As with all the toughest pick-ups, you perch up high, bearing down on ordinary road users with authority. That's the perception anyway. But early versions of this sixth generation model didn't add much substance to it thanks to a feeble power output of just 101bhp - not much use with a vehicle weighing over 3.0-tonnes. By 2012, things had improved somewhat in this regard, with buyers offered a choice of two diesel units; either a 2.5-litre D-4D diesel putting out 142bhp. Or the 169bhp 3.0-litre D4-D diesel fitted to the top-spec 'Invincible'-trimmed Hilux model, this unit offered with either manual or auto transmission.
Across the range, the sprint to sixty will occupy around 12-13s with a top speed of 106mph - though as you approach that, there's plenty of wind noise from the huge mirrors. Most importantly, there's a substantial 343Nm of torque to call upon whichever of the two diesels you choose. That's enough to cope with a payload of up to 1060kg, depending on the version selected, and to pull along a braked trailer weight of up to 2,500kg, though if you're going to make full use of that, you may have to fit a tachograph and comply with Heavy Truck Drivers' Hours regulations. Other rivals can better this but these are figures that will be quite adequate for most operators, who'll also appreciate the tight 12.4m turning circle.
Like most pick-ups, this one feels like an old-school SUV from behind the wheel, mainly due to the long-throw 5-speed gearbox and the solid ladder-frame chassis and utilitarian leaf-sprung rear suspension which the Hilux still needs for durability and the accommodation of heavy loads. The result is a quality of ride that can be a little harsh but improves if you've a weighty load in the back to compress things a bit. Either way, all-round, the road experience is a big step forward from that served up by previous generation Hiluxes, thanks to the adoption of a modern double-wishbone front suspension set-up.
What hasn't changed is this Toyota's unmatched off-road ability. Hilux models have only had 4WD since 1979 but since then, this vehicle has established itself as the pick-up to beat in the rough stuff. This is a part-time 4WD system that operates in rear-driven two-wheel drive on tarmac, but you can shift on the move at speeds of up to 50mph into 4WD, should conditions worsen or you be about to turn onto a muddy track. For really boggy off road work, you're going to want to further consider the possibility of switching into low range, again possible on the move but this time at much lower speeds of up to 5mph.
And once that's engaged, you really can start to think about going almost anywhere - though if we really were chasing buffalo across the Sahara, we'd want to be in a 2.5-litre model, these variants further benefitting from a rear diff lock to keep traction going through the rear wheels. All Hilux models though, are capable of heroics off-piste. The high torque output means that this Toyota can manage steep ascents and descents with the engine barely above tickover. These are further aided by capable approach and departure angles, respectively 30 and 22-degrees. There's also a useful ramp angle of up to 25-degrees. Plus you can expect to find a lofty 212mm of ground clearance too, which makes possible a wading depth of up to 700mm.
And when all the off road stuff's finished? Well, as you shift back from four to two-wheel drive, Toyota's clever ADD Automatic Disconnecting Differential system will automatically cut in. It's able to either engage or disengage the front axle drivetrain, contributing to fuel efficiency and lower noise levels on tarmac.
Overall
You can see why pick-up sales continue to rise. They're practical, tax efficient and more car-like than ever before. Too car-like perhaps? If you're worried on that score, then this improved post-2012-era sixth generation Hilux will suit you perfectly. Changes to this smarter, more frugal Euro5-compatible model made it a slightly more practical day-to-day tarmac tool, but never far below the surface is the rugged toughness that has taken this vehicle to the furthest and most inhospitable parts of the Globe.
From Alaska to the Sahara to the Australian Outback, this is the vehicle of choice for people who need to get the job done. Drive one and you can see why.