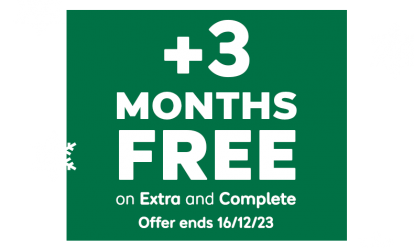 With 12 months of cover, new customers get an extra 3 months for free*.
*Added after 12 months, excludes Basic cover. New customers only. Ends 16/12/23, 7am.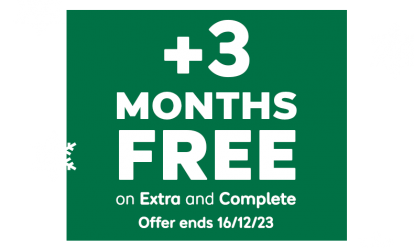 BY ANDY ENRIGHT
Introduction
The Toyota Yaris Verso was in many respects, a model which defined its class. Think affordable roadster and the Mazda MX-5 springs to mind. Consider mini-MPVs and the Renault Scenic is the standard bearer, and the Yaris Verso fulfilled the same role in the supermini-MPV market. Today there are a few more products of this type about but the Yaris Verso was top dog for some time. Despite this dominance, it's never really caught on in quite the same way that the more conventional looking Yaris hatch has. Perhaps it's the odd Popemobile looks or the whole concept that you could happily transport your family about in something a foot shorter than a Fiat Punto. Due to the fact that take up has been lukewarm, you may have to look long and hard before you turn up a car in the required colour/trim. Condition will probably not be a factor - the Verso is a hardwearing thing.
Models
Models Covered:
(5dr Supermini-MPV 1.3 petrol [base, Premium, GL, GLS])
History
The Yaris Verso has had a short and convoluted history. It arrived in the UK in February 2000 in two trim levels, base and Premium, both powered by the same 1.3-litre VVT-i engine. Premium bit the bullet shortly afterwards with the standard trim continuing until early 2001 when the range was split into GL and GLS. As the fist supermini-MPV for sale in the country, the Yaris Verso spawned a rash of imitators and also helped spark the growth in van-based MPVs amongst manufacturers who quickly realised that they couldn't design and productionise a supermini-MPV rival in a competitive time frame - the planning horizons are just too long. Perhaps the Verso's lukewarm take up may be causing some to rethink their strategies.
The Yaris Verso range underwent a facelift in early 2003. Toyota resculptured the grille, gave the headlights a distinctive teardrop shape and redesigned the front and rear bumpers as well as the tail light cluster. The interior benefited from some additional safety equipment. The centre berth on the rear bench seat was fitted with a proper three-point seat belt but many will feel its prior omission somewhat surprising for a car that campaigned as a family favourite. Side airbags were added for front seat occupants. The three-spoke steering wheel was redesigned and finished in leather, whilst if you could stretch to the T-Spirit trim level you'd also get inbuilt stereo controls. This trim level also received a CD-based stereo while the T3 adopted a new wheel trim design.
What You Get
Despite its expansive claims, five full-sized adults might find the Yaris Verso a bit of a squash, given that the centre rear seat (which only has a lap belt) is actually half the normal width. Better to fold it into an armrest or a picnic tray and travel comfortably four-up. Alternatively, you can take the thing out completely (it weighs just six kilos) and clip it neatly away on the side of the boot. That enables passengers to enter the car from the rear side-hinged door as well as from the sides. They can also let themselves out thanks to an inside handle.
But it's when you don't need so much passenger space that this Toyota's Verso-tility really comes into its own. The two main rear seats fold individually forward under the floor - though in a special right-to-left order which means that only the right seat can be used on its own. Once everything's tucked away, a massive 2160 litres of space is available - more than most family estate cars. Certainly it's enough for two tea chests side by side - and you could fit a couple more in behind were it not for the protruding wheelarches.
There's plenty of oddments space too, with a twin-lidded glovebox in front of the front passenger and aircraft-style overhead luggage bins built into the roof above the sunvisors. A couple of cupholding slots sit in front of the gearstick and there are more built into the removable centre seat at the back.
The two main versions you'll find on forecourts will increasingly be the GS and GLS and both come well equipped with electric front windows and mirrors, twin airbags, central locking, ABS and power steering. The plusher GLS includes air conditioning, front foglamps and alloy wheels. A four-speed automatic and satellite navigation are amongst the options, though sadly, UK buyers can't specify the twin sunroofs offered to continental customers.
What You Pay
Please fill in the form here for an exact up-to-date information.
What to Look For
The Verso is too new for any significant faults to emerge, and being a Toyota, it's likely to remain a long time until they do. Insist on a fully stamped up service record and look for damage caused by children - the usual rips, stains and snapped off fittings.
Replacement Parts
(approx based on a 2000 Yaris Verso VVT-i) No hideous shocks in store for the Yaris owner here. Toyotas are so reliable that it's hard to see how the dealers make a profit on spares that include a clutch assembly at £150, starter motors from £100, headlamps from £60 and brake pads at £21 a set. A new radiator for the Verso will be around £200, whilst an exhaust system is in the region of £250. It's a long time since received wisdom held that Toyota spares were some of the costliest around.
On the Road
Unlike the standard supermini, Yaris Verso buyers get only one engine option - the 85bhp 1.3-litre VVT-i unit which makes sixty in 12.5s on the way to 102mph. Still, it's just as frugal as the ordinary Yaris' 1.0-litre unit - expect to average nearly 45mpg on a regular basis. You won't be expecting driving excitement from a car like this - nor does the little Toyota deliver it - but as long as you don't throw it around too much, the Verso can be punted along at a surprisingly respectable speed.
If you do start to sling the car about, its high centre of gravity becomes apparent and you quickly back off - a lot earlier than you would do in an ordinary Yaris, despite the provision of a thicker anti-roll bar. Surprisingly, given its extra space, you should find this version of the Yaris to be quieter than the standard version. This is courtesy of a lot of extra effort on Toyota's part: extra soundproofing and a new silencer to almost eradicate exhaust noise.
As you'd expect from a glassy body that makes air conditioning more than preferable, all-round visibility is good. This, along with the rather light power steering, makes the car an agreeable urban companion. The ride helps here too, smooth and pliable on all but the worst surfaces.
Overall
The Yaris Verso is the original and best supermini-based MPV. Given the paucity of the competition that's not saying a great deal and your money can get you more metal if you're prepared to compromise on age. Nevertheless if you are set on a supermini-MPV and can live with the looks, the Verso is as good as it gets.