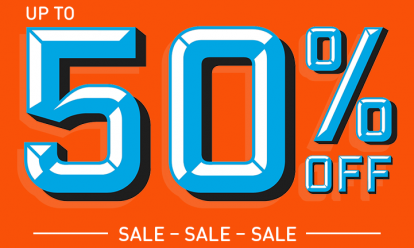 Get covered in our half price Breakdown Cover sale from just £7 a month.* We're the UK's best breakdown provider as voted by Auto Express drivers 2021.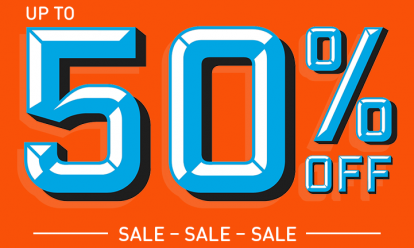 BY JONATHAN CROUCH
Introduction
Back in 2010, Lexus launched its first compact model, the CT200h. By 2014, it was time to spruce the car up a little and if you're looking for this premium hatch on the used market, it could be worth stretching to one of these facelifted models as handling, trim and styling were all improved as part of the package of changes.
Models
(5dr hatch 1.8 petrol/electric hybrid [S, SE, Advance, Luxury, F-Sport, Premier])
History
Rewind back to the beginning of the 21st century's second decade and look at the market for compact hatches with premium badges and you'll find that only one car stood against the tide of diesel-powered models; this one, the petrol/electric hybrid Lexus CT200h. The car had been launched back in 2010 and was updated in 2014 to create the model we're going to look at here.
So, why did Lexus feel the need to be different? Well, quite apart from the fact that it had to be to break into the German brand-dominated prestige market, the company early on recognised a disconnect between the eco-minded claims of diesel engines and their rumbling, smoke-belching reality. You might think that by driving a diesel model with its impressive fuel consumption and low CO2 returns, you're doing your bit for the planet. The reality though, is that you're pumping harmful NOx gases into the atmosphere with toxicity that'll increase as your engine's diesel particulate filter becomes more and more clogged. Until all-electric power becomes more viable, a hybrid engine is arguably the best alternative the motor industry can offer to this scenario - technology pioneered by Lexus' parent company Toyota.
Toyota it was, who founded the drive towards hybrid power with their Prius at the turn of the century, a car that back in 2010 had been developed through three generations into an impressive if rather uninspiring confection powered by a 98bhp 1.8-litre VVTi petrol engine aided by an 81bhp electric motor. Taking that package and re-branding it with a bit of extra Lexus polish was an obvious next step for the Japanese corporation to take. Hence this CT, the letters standing for 'Compact Tourer', which is Lexus-speak for the class of premium small hatchback you'll hopefully recognise when we talk of models like Audi's A3, BMW's 1 Series, Mercedes' A-Class - maybe even Alfa Romeo's Giulietta. Cars that are no bigger than something Focus or Astra-sized but sit a world apart when it comes to perceived driveway cred.
Of course, Lexus was never going to make much of an impact on rivals of this quality by simply playing the green card and slapping shinier badgework on a Prius. Owners in this segment tend to be younger and want a more dynamic drive. So the CT200h development team tried to give it to them, but went a bit too far with the original model launched in 2010, creating a car with an over-firm ride that put people off. There were also objections to the quirky styling and the thrashy CVT auto gearbox, that transmission hardly helping refinement standards that weren't very Lexus-like. Underneath all of these issues though, lay a very effective piece of automotive design that with a little extra finesse, Lexus thought might exactly suit the prevailing economic mood in its segment. That was what the brand set out to deliver with the much improved CT200h model it launched in 2014, the car we're going to look at here. It sold until further revisions were made to the range at the end of 2017.
What You Get
It is perhaps appropriate for a car that offers something different to look a little different. That was always Lexus' perspective when discussion turned to the quirky design of the original version of this model. The problem for them is though, that buyers in the premium segment are a notoriously conservative bunch - hence the need for the aesthetic changes that were made to this revised first generation CT200h in 2014, offering a much stronger visual link to pricier, more established offerings in the Lexus line-up. Primarily, that meant the adoption of the brand's now familiar spindle-shaped grille at the front, which features smart mesh inserts in the more purposeful-looking F Sport version.
Otherwise, with this post-2014 model CT200h, the so-called 'L-Finesse' design language remained as is was on the original version. The five-door hatchback body style necessary to differentiate this car from Lexus' sharp, shapely but unfortunately much more expensive IS saloon still offers the same distinctive silhouette thanks to its steeply-raked windscreen and long, flowing roofline. We remarked when testing the original model that it was a shape that could benefit from a little L-Finessing, and that's exactly what happened with the changes made to this post-2014-era model. These included smaller, sleeker door mirrors, nicer alloy wheel designs for the 16 or 17-inch wheels, a smart shark fin-style roof antenna, a revised rear bumper set 20mm lower and a more prominent rear spoiler for the F Sport variant. As a result, you might be even more pleased to have it in your driveway but without the badge work, we still think the neighbours might wonder what you'd bought.
But you won't be worrying very much about their opinions once you take a seat behind the wheel. Lexus does interiors exceptionally well and this one's still good enough to embarrass direct German rivals from this era. If you select a plusher-spec model equipped with leather upholstery, you'll find that the hide is tactile and beautifully finished, complemented by aluminium inserts, satin wood trim finishing and carefully-crafted soft-touch plastics. We love the brilliantly supportive six or eight-way adjustable seat, the cockpit-like feel of the low-set, perfectly-sited driving position and the way all the controls fall neatly to hand and operate with a quality click.
As with the original model, the dashboard is divided into two sections - an upper display zone with an eight-inch LCD multi-display screen and a lower operation zone where you'll find the gearstick and the various system controls. We actually quite like the 'mouse'-style controller that operates the infotainment system functions but for those objecting to it, Lexus for this facelift model designed an easier-to-use BMW iDrive-style circular dial for plusher variants. Either way, the controller sits exactly where the handbrake would be had it not been replaced by a dashboard button and a rather awkward foot pedal.
Ahead of you, there's a grippy leather-stitched steering wheel, which was borrowed from the IS series model for this revised CT. Through it, you view high-visibility dials that change in background colour from blue to red should you choose to switch the centre console Driving Mode controller into 'Sport'. Do that and the neat hybrid dial to the left of the speedo with its 'Charge', 'Eco' and 'Power' segments changes seamlessly to a more conventional rev counter. It's one of a whole series of lovely touches around this cabin that you only begin to appreciate after you've used the car for a bit. The way, for example, that the electric windows slow for the last part of their travel to minimise the sound of closure. If it's raining, you might also notice that the glass used repels water. And if it's cold and you crank up the heating, you'll find that the seat heaters are automatically activated too. The kind of money this car requires doesn't usually mean much in terms of real luxury any more - but it does here.
As for rear seat room, well if you're tempted to complain, then you clearly haven't sat in the back of a rival BMW 1 Series, Mercedes A-Class or Audi A3 very recently. Though it suffers from a high waistline which restricts the airiness of the cabin somewhat, this Lexus offers slightly more passenger space than any of these cars, with comfortable room for too adults (as long as they're not too tall), and space at a pinch for three.
But we haven't yet touched upon practicality, something you'd expect to be compromised by the need to find somewhere to stow the hybrid system's nickel-metal-hydride battery pack. As it turns out, clever packaging of this unit between the rear wheels means that it takes up relatively little boot space - or at least it does before you fold down the 60/40 split-folding rear bench. Once you do that, the 985-litre total cargo area provided is the smallest in the segment. The space occupied by that nickel metal hydride battery has to tell somewhere. Fortunately for Lexus though, it doesn't significantly impinge on the main boot area. Indeed, the 375-litre luggage bay is pretty as large as you'd get in a rival Audi A3 Sportback, a bit more than you'd get in a BMW 1 Series and a lot more than you'd get in other competitors like Mercedes' A-Class or Volvo's V40.
What You Pay
Please contact us for an exact up-to-date valuation.
What to Look For
Lexus has a great reputation for reliability, which largely the CT200h has been able to uphold, though inevitably, in the course of our ownership survey, we did come across a few issues that you'll need to look out for on the test drive. There were reports of various trim rattles and several sunroof issues regarding incorrect fitment. The navigation system has been known to annoyingly re-boot itself after an initial start. And one owner found that the low fuel light was coming on too early.
More seriously, one owner found the right hand side of the dash displaying a 'Check Hybrid System' warning message, after leaving the car for ten days. This, it turned out, was caused by hybrid battery pack deterioration and needed a change of the entire hybrid battery to properly fix. Otherwise, hybrid system issues tend to be rare. The Toyota Prius (which uses the same drivetrain package) has earned a reputation as a car that can soak up hundreds of thousands of miles. The CT200h can do likewise. It just feels better while doing so. What else? Well some owners complained about high servicing costs but otherwise, dealerships were roundly praised. Obviously, check for a fully stamped-up service record.
Replacement Parts
(approx. based on 2014 CT 200h) You'll pay in the £8 to £12 bracket for an air filter and around £5 to £10 for an oil filter. Brake pads for the front sit in the £28 to £48 bracket. Rear brake pads sit in the £24 to £42 bracket. Front brake discs sit in the £48-£68 bracket, though you could pay in the £75 to 108 bracket for pricier brands. A pair of rear brake discs will be in the £40 to £68 bracket. You'll pay around £4 to £18 for a wiper blade. A replacement radiator will be in the £120-£178 bracket while a new ignition coil will be in the £55 to £140 bracket.
On the Road
If you're still not familiar with the hybrid driving experience, a bit of adjustment will be needed - but not too much. Press the 'Start' button and the virtual silence is very, very different from the ugly, grumbly diesel note delivered by this car's competitors. That's because from start-up to speeds of up to 25mph, or for very short distances, this car (in theory anyway) is supposed to automatically operate in 'EV' mode under electric power alone. Unfortunately, the range in question really is very short - about 1.2 miles. It would be longer if this car used a modern lithium-ion rechargeable battery rather than an old-tech nickel metal hydride one - but that of course would add to the cost.
To illustrate the point, a Plug-in lithium-ion battery-powered Toyota Prius is about 50% pricier than one with nickel metal hydride cells, though that's nevertheless a premium you might think wealthier CT200h buyers could be interested in considering. Lexus thinks not. We mention the Prius because it provides virtually all the mechanicals for this car's Hybrid Drive system, there to mate that battery with a 98bhp 1.8 VVT-i petrol engine, an 81bhp electric motor, a power control unit and a power split device. The two outputs we've mentioned are never delivered at the same time, which is why, slightly confusingly, the total power output of this model is quoted at 134bhp.
It's a clever, proven set-up and the fact that it allows you to run independently on either battery or petrol power (as well as using the two things in tandem) sets it apart from lower-tech hybrids like those Honda used to make where the power sources could only ever work together. That's the theory anyway. The reality though, is that the feeble electric-only maximum speed restricts EV use to urban stop-start traffic - and even there, we've found that the engine requires very little encouragement to chip into proceedings. You stand a better chance of staying solely in milk float mode if you press an 'EV' button on the centre console that with restrained throttle, will leave you gliding silently along until the power charge is spent at the end of your operating range.
That's provided of course that the battery is kept fully charged up by the engine, a process you can help with by increasing the amount of energy the car reclaims through regenerative braking. To optimise that, you've only to remember to snick the neat stubby gearstick of the 6-speed CVT automatic gearbox that all CT200h models must have from 'D' into 'B'. When it is time for the petrol engine to cut in, the transition is almost seamless, so it's helpful to be able to monitor things via the neat energy flow monitor on the dash, there to show you what's being charged or being driven by what.
Once you're up and running with battery and petrol power chipping in and out, Lexus says that the CT200h has been engineered to perform in two driving 'moods', 'Relaxing' or 'Dynamic', depending on the setting you choose from the centre drive controller. Should you be feeling laid-back, you'll probably have the control set to 'Normal', via which the petrol engine will take over from the electric motor as and when needed, but given that you're not in a hurry, it might just be better to switch to 'ECO' mode where throttle openings are reduced and the air con system optimised to save fuel. Driving in this way suits this car's character best.
But, you'll also be wanting to know about this Lexus' dynamic repertoire - and maybe also the difference that might be made by switching to the last, most purposeful 'Sport' setting. This, after all, is a car that must compete with agile Audi A3s and brawny BMW 1 Series models. Which is a tough ask for a rebodied Toyota Prius never designed for such antics, even if in this case, it does sit on a more sophisticated platform. Especially since all CTs must use a resolutely unsporting 6-speed CVT automatic gearbox that even on the 'F Sport' model lacks trendy paddle shifters. Still, click over to the 'Sport' setting and this CT does its best, switching the instrument cluster backlighting from blue to red and transforming the hybrid power indicator on the dash into a rev counter in an attempt to match your mood. More importantly, this mode delivers an extra 150V of extra electric motor power to enable a rest to 62mph sprint time of 10.3s as engine revs are held longer, throttle and steering response sharpened and the traction and stability control systems rendered less intrusive. That's actually a little quicker than directly comparable diesel models like BMW's 118d or Audi A3 1.6 TDI.
It all sounds quite promising, especially as it's matched by a brilliant, low-set, cockpit-like driving position and firm, supportive, sporty seats. However, it was from this point on that the issues with the original version of this car began to kick in. In an attempt to distance this Lexus from its Prius donor model, the engineers saddled the earlier version of this CT200h with a rather over-firm set of suspension responses, resulting in ride quality so firm, it could sometimes verge on being unpleasant. Nor was the car itself as quiet as its near silent hybrid powerplant, an issue exacerbated by a thrashy CVT auto gearbox that sent revs shooting skywards every time it was required to shift out of its comfort zone. It was all very un-Lexus-like.
Fortunately, the package of small but significant changes made with the 2014 model year facelift package made quite a difference here. A programme of spot welding, mostly around the tailgate, improved body rigidity enough for the suspension spring rates to be loosened up a bit, without sacrificing the neat, precise cornering demeanour that the few driving enthusiasts prepared to consider this car wouldn't want to lose. The result is a more absorbent ride that some original owners decided to further improve by exchanging the standard 17-inch wheels fitted to most models for the optionally smaller 16-inch rims. Ride quality can be further enhanced if you're able to stretch to the F Sport variant, which comes as standard with clever lateral body dampers intended to filter out structural shocks from the bodyshell.
Of course, the extent of this CT200h model's original dynamic imperfections couldn't be changed completely by a mere facelift package. Vague steering and that lethargic CVT gearbox are just two of the reasons why this Lexus can't match its German rivals through the twisty stuff. You'll find the brakes a bit sharp too to begin with. To be fair, few of these drawbacks will manifest themselves on the smooth motorway journeys that will probably occupy owners across the majority of their mileage. It's here that the light steering becomes a boon rather than a drawback and it's here too that you can revel in the beautiful cabin and peerless refinement that in this facelift model was improved with no fewer than 94 detailed sound-deadening measures. Plus transmission re-calibrations reduced the gearbox's thrashiness. In other words, post-2014 versions of this model were more Lexus-like. More the kind of car you'd want and expect the CT200h to be.
Overall
You can't fault the way that Lexus listened to criticism of the original version of this CT200h and responded by ruthlessly sorting through its issues. The revised post-2014 version of this model is a much better prospect on the used market, thanks to its more supple ride and softer spring rates. Plus attention to detail made the facelifted version of this car as refined as the engine that drives it. With this revised CT, the CVT auto gearbox is more usable and the quirky looks have a bit more universal appeal. In short, it's a better prospect all round.
These changes are quite important we think. Essentially, a CT200h costs no more than the Toyota Prius it remains fundamentally based upon - yet offers extra quality, a more involving drive and the higher residual values of the prestigious Lexus brand. So why do media writers who consistently praise the Prius still disparage its Lexus stablemate? There was some logic in their arguments with the original version of this model: not so much with this revised version.
The typical middle management executive wants refinement, low running costs and a prestigious, quality feel. And if he or she can get all that bound up in a properly eco-friendly package, then so much the better. In offering all of these things, the CT200h makes an awful lot of sense if you're fed up with the default German choices in this segment. If you can find a good one, you may well find it a compelling package. On the balance sheet. And in your driveway.