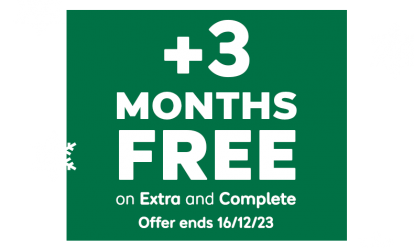 With 12 months of cover, new customers get an extra 3 months for free*.
*Added after 12 months, excludes Basic cover. New customers only. Ends 16/12/23, 7am.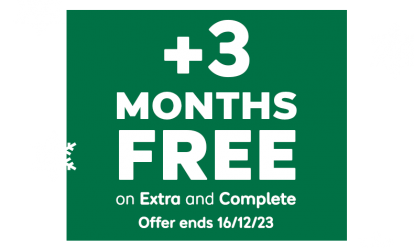 By Jonathan Crouch
Introduction
Suzuki's Baleno offers a sensible solution to supermini buyers in search of a more rational, affordably-priced choice in the small car segment in the 2015-2020 period. It'll particularly appeal to families who prioritise rear seat space and luggage room but don't fancy moving up to a larger class of car. Low running costs from the intriguing pair of petrol engines on offer will also be a draw, one of these even including mild hybrid technology. It's all been very thoroughly thought through.
Models
5dr Hatchback (1.0, 1.2 SHVS petrol)
History
When it comes to small cars made in the 2015-2020 era, there's no doubt that Suzuki punches well above its weight. After all, if you're looking for something supermini or citycar-sized from this period, few other brands provide as wide a choice, the Japanese maker offering the tiny Celerio, the small Swift supermini, the little Ignis Crossover and this car, the compact Baleno hatchback.
Suzuki's expertise in models of this sort goes all the way back to 1955 and the launch of its very first vehicle, the little Suzulight. Since then, the company's cars have often been notable for their space efficiency and affordable pricing but not so much for fashionable styling or cutting edge technology. In 2015, this second generation Baleno set out to introduce both these elements into the brand's portfolio and in that regard, was a world away from its MK1 model predecessor, a deeply unremarkable design that sold as either a compact saloon, hatch or small estate between 1995 and 2002.
Like its charismatic Swift stablemate, this modern Baleno was a supermini but, at around 4 metres long, a slightly larger one, in keeping with the role Suzuki wanted this contender to play as a stepping stone between its small cars and its various Crossover models. In fact, the new platform being used here promised standards of space not too far removed from those you'd find in Focus-sized hatches from the segment above. Yet it's so light that this car tips the scales at up to 200kgs less than some rivals.
There's sophistication beneath the bonnet too. Forget diesel power: Suzuki says you didn't need it here because both the petrol units on offer deliver comfortably over 60mpg in regular use and sub-100g/km carbon dioxide emissions. Choose between a 1.0-litre engine using the company's efficient Boosterjet technology: or a 1.2-litre Dualjet powerplant bolstered by a clever mild hybrid system. In short then, on paper, what we're looking at here might very well be one of the most rational choices you could make in the small car segment from this period (this Baleno sold until 2020). But does it all add up as a used buy? Let's find out.
What You Get
Aesthetically, the Baleno's role in the Suzuki line-up was to look conservatively stylish. That's something you notice most in the profile of this five-door design, its rounded roofline given a 'floating' effect by the blacked-out pillars. From the front, you'd be unlikely to guess the brand behind this car were it not for the bold badge on the sweepingly-styled front grille, the lower frame of which is emphasised by a chrome strip that rises up to meet HID projector headlights incorporating smart LED daytime running lamps.
Of course, as usual, what's more important is the stuff you can't see, namely this model's quite sophisticated platform, designed around what Suzuki calls 'Total Effective Control Technology'. This uses lots of high strength steel to make the structure very strong but also low in weight, which is the main reason why this Baleno is so relatively light by class standards.
You feel that light weight when you slam the driver's door shut, which isn't ideal, but otherwise, by supermini standards, the cabin feels quite nice, providing you're not expecting acres of slush-moulded soft-touch plastic: Suzuki doesn't really go in for that kind of finishing. We approve of the brand's decision to instead spend the development budget on the provided 7-inch colour infotainment touchscreen, standard on all Balenos and the kind of thing that other superminis from this era often either don't offer or restrict to their priciest derivatives.
It's also worth mentioning how airy and spacious this cabin feels by supermini standards, but you don't really appreciate that fully until you take a seat in the rear. Essentially, the room provided is pretty much as large as you'd find in a Focus-sized hatch from the next class up. This really is where the Baleno shines in comparison not only to its Swift sister model but also when you pitch it up against almost every other car in the segment from this period.
Out back, the space on offer for luggage is just as impressive as the room provided for rear seat folk. It's a pity that you have to lug your items over quite a high loading lip to get them in, but once you've done that, there's a usefully-sized 320-litre boot.
What You Pay
Please fill in the form here for an exact up-to-date information.
What to Look For
We rarely come across a car with no reported problems whatsoever, but this Baleno got pretty close to it. It's hard to find any owner with a bad thing to say about this car. The only issue we came across was an owner who for some mysterious reason found the car unable to start whilst stopped in traffic. Otherwise, it's just the usual things to check; evidence of child damage to the interior and the boot. Check for scratches to the alloy wheels. And insist on a full service history.
Replacement Parts
(approx based on a 2018 Baleno 1.0 - Ex Vat) An oil filter is in the £5-£7 bracket. An air filter is in the £11 bracket. Front brake pads sit in the £30-£42 bracket; rears are in the £14-£31 bracket. A wiper blade is around £9. A fuel filter is in the £18 bracket. A pollen filter is around £8-£11.
On the Road
Thanks to a 'TECT' platform that makes copious use of ultra high tensile steel, this Baleno has a kerb weight that can be as little as 950kgs and that helps the performance of the energetic pair of little petrol engines. The 1.0-litre three cylinder Boosterjet motor will be the most popular choice, an 111PS unit offered with either manual or automatic transmission and capable of a surprising turn of speed, provide you're not driving to maximise frugality. If you are, then this variant is supposed to be able to return 62.8mpg on the combined cycle and 105g/km (both NEDC figures).
The alternative powerplant is a four cylinder 90PS 1.2-litre Dualjet unit that uses 'SHVS' smart hybrid technology, based around the use of an 'Integrated Starter Generator' powered by a tiny 0.2 kWh lithium-ion battery that sits under the driver's seat. This set-up harvests kinetic energy when you brake and converts it into electrical energy that can power the engine stop-start system and give you a small energy boost as you accelerate. This set-up's priority though is to promote efficiency, which is why this variant improves the quoted running cost figures to 70.6mpg and 94g/km. The Baleno isn't especially rewarding to drive through the bends at speed, but of more interest to likely buyers will be the way that it's so easy and manoeuvrable to nip around town in.
Overall
One writer has described this as 'the small Suzuki for grown-ups' and perhaps there's something in that. The brand has its Swift model to target buyers in this segment looking for sportiness. And its little Ignis Cossover to satisfy the fashion-conscious. Typical Baleno buyers though, are unlikely to give either of these two cars much of a second glance. Why, they'd reason, would you choose either one when this car is so much more spacious and efficient?
Even if it's not for you, there's plenty to like about this car, given that it frees up its Swift stablemate to be exciting and style-focused. If though, you're buying in this segment and think excitement and style to be of marginal importance in a car of this kind, we'd urge you to put a Baleno on your shortlist. In many ways, it's a rather clever choice.