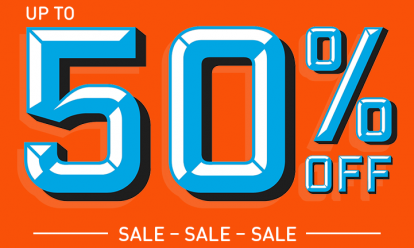 Get covered in our half price Breakdown Cover sale from just £7 a month.* We're the UK's best breakdown provider as voted by Auto Express drivers 2021.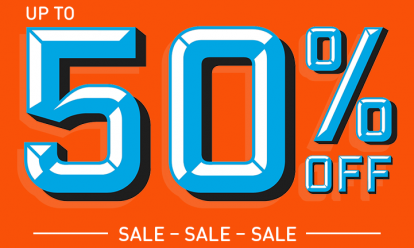 BY ANDY ENRIGHT
Introduction
Peugeot has quite a history when it comes to small cars. By the time of the launch of this modern day 207 supermini, it had built over 13.2 million 20-series cars, starting with the little 201 back in 1929, each bigger and more sophisticated than the last. Real success first came with the 205, launched in 1983, and things got even better fifteen years later with the 206, a car that was to sell over five million units worldwide. In 2006, the onus fell upon the model we look at here, the 207.
Older superminis of the 206's era were mainly urban runabouts, a role now devolved to small sub-supermini citycars like Peugeot's own 107. All of which meant that conventional superminis like this one had now to push up-market. They had to be bigger, yet still chic and compact. They had to be refined and supple enough for long trips as well as short ones. And they had to offer the kind of features previously limited to much bigger cars. On paper at least, the 207 seemed, like its main rivals, to tick all of these boxes. To help it stand apart, Peugeot improved the car quite significantly in 2010. Here's what to look for when shopping used.
Models
Models covered: three and five-door hatchbacks (1.4, 1.6, 1.6 THP petrol, 1.4, 1.6 HDi diesel [S, Envy, Economique, Allure, Verve, Access, Active, Oxygo, GT, GTI, Millesim, Sportium])
History
Can success be a poisoned chalice? If you're Peugeot, the answer is most certainly yes. To understand why, we have to dig back a little way to the massive selling 206. This was a car that had enormous showroom appeal. It looked good, the pricing was right and the Peugeot badge carried a lot of clout, coming on the back of the success of the legendary 205. The 206 wasn't a great ownership experience though. Time and again it scored terribly on customer satisfaction surveys and its lasting legacy was to convince thousands and thousands of UK buyers not to buy another Peugeot model. The victim of this was the car that succeeded it, the 207.
This was launched in 2007 and was actually a pretty good car from day one. Bigger, better built and more appealing to drive, the 207 started clawing back some of the lost brand equity. The model we're particularly concerned with here is the post-2010 facelift car that lasted through to 2012 when it was replaced by the rather brilliant 208. This improved 207 got a redesigned front with increased use of exterior body colouring and chrome detailing, as well as LED rear lights on hatchback and CC models. The interior was improved as well, with new trims and detailing for better perceived quality, a redesigned instrument panel with a more modern look and there were also the obligatory improvements to economy and emissions across the range.
Sportium edition variants were launched at the end of 2010 and were packed with gear. All models got Peugeot connect USB with Bluetooth, alloy wheels that were 15" on petrol models and 16" on HDi models, a rear parking aid, a 'Sportium' interior pack and dark tinted rear windows with rear side glass. Peugeot revised the Sportium in June 2011, fitting it with a very smart Clarion multimedia unit with 6.2" touch screen and European 3D Satellite Navigation, built-in Parrot Bluetooth, as well as full USB /iPod / iPhone connectivity. The later Sportium was probably the best of a whole host of 207 special editions that included Allure, Millesim and Oxygo models.
What You Get
The 207's main distinguishing features are those elongated headlamps that stretch back from the nose into the front wings and the huge grinning grille below, its teeth braced by a dark central bumper. Around the back where there are rear light clusters that were revised in this improved model, things are less extrovert but the overall look has real purpose about it.
Move inside and even today, you can appreciate how, at launch, this car represented such a huge step forward over its predecessor in terms of perceived quality. The materials in the cabin look and feel sturdy with no obvious flaws in terms of the way they all fit together. It also helps that this facelifted model benefits from a smarter instrument panel layout and some upgraded trim materials. True, there could be more stowage space and lower specification versions lack some of the fancy detailing you get as you ascend the range, but the interior of a 207 is generally a pleasant place to be. Rear legroom is not as good as in some rivals, although there's compensation in the shape of a 270-litre boot capacity.
What You Pay
Please contact us for an exact up-to-date valuation.
What to Look For
The standard cars feature some high-tech electronic functions which so far have been reliable but remain something to watch out for in years to come. The engines seem beyond reproach and the interior quality is vastly improved.
Replacement Parts
(based on a 207 1.4 VTi Sportium with air con & power steering ex Vat) A clutch assembly is around £175. Front brake pads are around £65, rear brake shoes around £50, a starter motor about £150 and an alternator around £160.
On the Road
On the road, it is much as you might expect, given the impressive abilities of other cars from Peugeot's stable. The gearchange throw is rather long but the action is reassuringly precise and the brakes instil a good deal of confidence too. And the handling? Well, unlike some of its older predecessors, the 207 advances the science no further in this respect - the class standard is already too good for that. But if it isn't the sharpest steer, it does boast standards of ride and refinement that are bettered by no other rival supermini, giving this model a big car feel out on the road. It's an unhurried, comfortable thing to drive that's great on longer journeys too.
Of course, there are no short cuts to the quality feeling which you can appreciate just by 'thunking' shut one of the doors - or of course, the solid structure that makes this such a safe car. It all comes about through piling on the weight and at nearly 1,300kg, this is quite a hefty piece of metalwork for a small runabout. That inevitably blunts performance a little and in the 1.4-litre VTi petrol model that many customers buy, sixty from rest takes 12.8s: compare that to the 10.9s you'll get in a less practical MINI One using the same engine. Still, quality needs to cost you something.
The electric power steering is also impressive, finger-light in town but weighting up nicely on the open road. All the main engines are either 1.4 or 1.6-litres in size and with the weight of this car in mind, you'd do well to avoid feeblest ones, namely the 75bhp 1.4-litre petrol and 68bhp 1.4-litre HDi diesel. That leaves the 95bhp 1.4-litre petrol VTi unit as the favoured pick if your annual mileage isn't high enough to justify the 90bhp 1.6-litre HDi diesel. If you need a bit more grunt, there's a 120bhp petrol 1.6 or a 110bhp 1.6-litre HDi diesel, with the pokiest 175bhp 1.6-litre THP petrol turbo reserved for the hot hatch GTi model.
Overall
Despite not being a hugely accomplished car, the Peugeot 206 sold like hot cakes. The 207, in contrast, though a vastly superior design, didn't and not much changed with the mid-term post-2010 facelift models we've been looking are here, even with their lower running costs and further enhanced feeling of quality. Even so, this small French contender is a very good secondhand supermini bet. With its greater design integrity, the 207 is a far better used car choice than its predecessor and if you're going to buy one, it's better, if you possibly can, to stretch to one of these much improved post-20120 facelift versions. We'd look for the 1.6-litre petrols and diesels and be very particular about getting the right equipment and trim. Sportium is a good trim level to look for, especially on later cars.