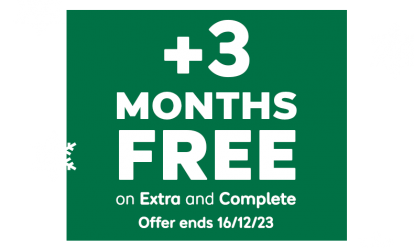 With 12 months of cover, new customers get an extra 3 months for free*.
*Added after 12 months, excludes Basic cover. New customers only. Ends 16/12/23, 7am.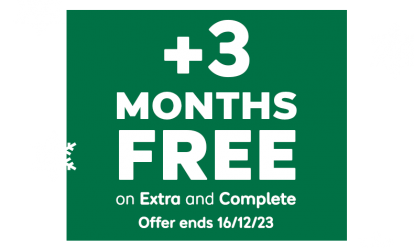 By Steve Walker
Introduction
Car manufacturers don't often hit the bull's-eye at the first attempt. The very nature of motorcars is that they're big and complex things, which invariably benefit from the process of incremental improvement that takes place throughout their lifecycles. Sometimes, it takes two or three generations for a vehicle to really mature into the definitive article. Unusually, Ford's original Ka city car looked a nailed-on winner from the moment it left the blocks. That was great for Ford but less of a boon for the second generation Ka we feature here. The weight of expectation was tangible at the time but with the dust long settled, does the Ka mk2 make sense as a used buy?
Models
Models Covered: 3dr hatch: (1.2 petrol, 1.3 TDCI diesel [Style, Style +, Studio, Edge, Zetec, Titanium)
History
The original Ford Ka may well be regarded as something of a design classic in years to come but it's important to remember that it had been on sale for twelve years when Ford finally saw fit to knock-up this replacement. The first car was no spring chicken by that stage, more of an octogenarian one with patchy plumage and a prosthetic wing. With the city car market taking off in response to rising environmental concerns and the cost of motoring, Ford needed to bolster its presence and did so late in 2008.
The second generation Ka arrived with quite a pedigree. Ford had teamed up with Fiat to share its citycar development costs and the Italian firm looked the perfect partner being a renowned small car manufacturer and purveyor of one of the best compact diesel engines around at the time. The Ka arrived riding on the same platform as the second generation Fiat Panda and the modern day incarnation of the Fiat 500. Both a 1.2-litre petrol engine and that Fiat-sourced 1.3-litre diesel were offered and trim levels ran from Style to Style+ and Zetec. Buyers were also presented with the opportunity to personalise their vehicles with a whole series of styling packs that included exterior graphics and interior colour schemes, not all of them in the best possible taste.
The trim level range was realigned in 2010 with Studio taking over as the entry-level option followed by Edge, Zetec and Titanium.
What You Get
The original Ka dropped jaws on a regular basis at the time of its launch. More impressive still, its shape endured the passage of time and still looks remarkably fresh today. Perhaps intelligently, Ford elected not to attempt a similar trick with this second generation model. It's a safer and more formulaic creation that employs the Kinetic design themes found across the Ford range in this era including the trademark swept back headlamps and the trapezoidal front air-intake.
There are elements carried over from the MK1 Ka around the rear end but from most angles, the effect is of a stunted Fiesta - pretty but with little that broke new ground. Inside, The Ka set the standard for build quality in city cars. The materials and switchgear feel like those of a far more expensive product. Ford also worked hard to create a funky cabin environment and while some elements such as the confusing centre console layout are questionable, most of it has the desired effect.
There's an airy feel inside with an abundance of headroom for front seat occupants and limited space for a couple of six footers to occupy the rear on short journeys without doing themselves a mischief. The array of storage options has been very well thought out with useful door pockets, numerous small cubbies and an unpromising glovebox flap that opens to reveal a prodigious area behind. The boot too is of a useful size for a citycar but 224 litres won't go that far after a major supermarket splurge. Fold the rear seats and 747 litres is opened up.
All Ka models have an MP3-compatible CD stereo with an AUX input, electric power steering with a wheel that's adjustable for height, ABS brakes and twin front airbags. The Zetec proved a popular choice and adds a raft of other items including 15" alloy wheels, front fog lights and other racy styling enhancements.
What You Pay
Please fill in the form here for an exact up-to-date information.
What to Look For
The Ka has thus far proved relatively reliable. The engines are tried and tested units that aren't in a particularly high state of tune. Check for parking knocks and scrapes as most Ka models will have been employed primarily for short trips around town.
Replacement Parts
(approx based on a Ka 1.2 Zetec) As you might expect, parts are plentiful and relatively inexpensive. Front brake pads are around £30 a set and the rears £20, a replacement headlamp is close to £100 and a manual door mirror should be in the region of £50.
On the Road
Out on the road, the Ka forces you to remind yourself that it's a city car. It feels altogether more grown-up than most of its rivals. The chassis and suspension may be borrowed from Fiat but Ford undertook a programme of revisions designed to instil the sharp handling that the Blue Oval has come to stand for. Most significant amongst the changes is the introduction of a rear anti-roll bar that braces the chassis and improves stability when cornering.
The Ka certainly tackles twisty roads with genuine composure and there's enough grip to confirm that it could handle a far more powerful engine than either of the standard units on offer. By city car standards, ride quality is first rate and so is refinement, although wind noise is noticeable at higher speeds.
The Ka's diesel engine is a 1.3-litre common-rail unit with an output of 74bhp and a very linear power delivery that irons out any trace of turbo lag. It's perfectly possible to see how the diesel option could be preferred over the Ka's 1.2-litre petrol alternative but the extra cost put many buyers off and the diesel is less common on the used market. It's got extra muscle in the shape of 145Nm of torque that's produced from 1,500rpm, which makes for a relaxed drive with decent in-gear acceleration.
The diesel is noisier than the petrol but not too noisy if you forgo the upper reaches of the rev range. The petrol offers sharper responses to throttle inputs, however, and is more in tune with the nippy, vital feel that many buyers expect from a city car. The TDCi diesel's combined fuel consumption figure of 67.2mpg is tempting but you can still extract 55mpg from the petrol car which is hardly a disaster.
Overall
The second generation Ford Ka is unlikely to be remembered as fondly as the original but it is a better car in most respects. Although lacking the design innovation and some of the handling vibrancy that set the first Ka apart, this model offers superior comfort and sophistication. It's one of the very best city cars around and makes a solid used buy but might not tug on the heart strings as forcefully as some of the alternatives.