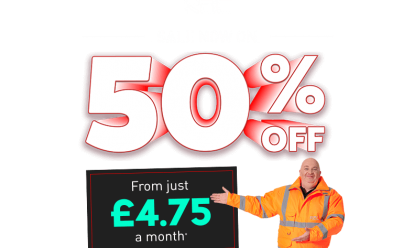 Get covered in our half price Breakdown Cover sale from just £4.75 a month.* We're the UK's best breakdown provider as voted by Auto Express drivers 2021.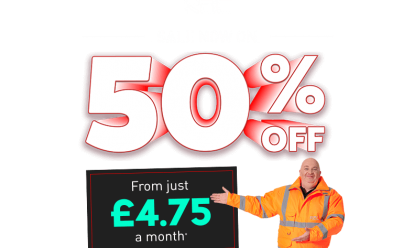 BY ANDY ENRIGHT
Introduction
Although the Vauxhall Corsa had never attracted a great deal of critical acclaim, the British public have taken it to their hearts, won over by its pert styling and low running costs. The third generation car introduced in 2006 was a very different proposition to its predecessor. Bigger, more grown up and infinitely better built, it was the car you knew General Motors could build if the gloves came off. Here's how to snag a decent used example.
Models
Models Covered:
Third Generation (2006-to date): 3 and 5 door hatchback, 1.0, 1.2, 1.4, 1.6T, 1.3 CDTi, 1.7 CDTi diesel [Expression, Life, Club, SXi, Design, SRi, VXR, ecoFLEX, S, SE, Exclusiv]
History
Although the third generation car we examine here was a massive improvement over its predecessor, it pays not to denigrate that car's achievements. In 2005, the Corsa was still the UK's best selling supermini, easily outselling the likes of the Renault Clio, the Ford Fiesta and the Peugeot 206. Even with this level of success, Vauxhall realised it wouldn't take long for the public to twig that the Peugeot 207, the Fiat Grande Punto and the Renault Clio III had easily overtaken the Corsa in terms of talent. Something needed to be done but rather than play a conservative hand, Vauxhall, for the very first time, set out to endow the Corsa with some genuine flair. It was a risky strategy to mess with a formula that had served them so well but it was one they had seen work with the Astra.
The Corsa's bigger sibling offered such a quantum leap in styling and build quality over its predecessor that it seemed that a generation was somehow missing between the two cars. Similarly, if you're a dyed-in-the-wool Corsa buyer, the latest model will be a rude awakening. The reason why is that Vauxhall were one of the very first manufacturers to really buy into spreading so-called 'utility' models right across their range. The introduction of the super-practical Zafira and Meriva models means that those who want to do the flipping and folding thing with the seats have cars specifically designed for the task, freeing up models like the Astra, and now the Corsa, to get on with the business of looking rather good. The range was added to in April 2007 with the ripsnorting 189bhp Corsa VXR and in August this model was followed by the still rapid but only a little more restrained SRi variant, which used a detuned version of the same 1.6T engine. A 1.7 CDTi diesel SRi was launched concurrently.
The Corsa ecoFLEX was launched in mid 2008 as a super-economical model based on the 1.3-litre CDTi engine. It was really just an engine re-map, however, until it was thoroughly revised a year later. Aerodynamic modifications, weight savings, longer gearing and low rolling resistance tyres improved combined cycle economy to over 70mpg.
For the 2010 model year, the Corsa trim levels were changed to S, SE, Exclusiv, SXi and SRi. All models received revisions under the skin to sharpen the driving experience and almost all benefited from improved economy, lower emissions and more power. Confusingly, all the lower emissions cars were badged ecoFLEX at this stage but only the 94bhp 1.3-litre diesel came with special modifications helping it to 76mpg economy.
What You Get
No longer just a shopping trolley, the Corsa now has real impact. The front end features a deep Vauxhall V-grille with aggressive air intakes under the bumper and a pair of headlamps that smear back along the wings. Bigger than the model it replaces, the Corsa shares a platform with Fiat's Grande Punto, the benefit of a rather complicated relationship between Fiat and General Motors that's too convoluted to go into here. Suffice to say, you may be reminded of the pretty Fiat when you spot the window by the A-pillar and the rather unconventional door outlines.
Climb inside and, if you're used to the Astra, you'll feel immediately at home here. The quality of materials used is leagues ahead of the old Corsa and like the Astra, there's the bulletproof feeling of build quality that's as good as anything in the sector. Just about the only criticism of the Astra's interior was that, although well built, it didn't offer a whole lot of slick design to catch the eye. The Corsa changes that particular script with translucent ambient lighting on the centre console switchgear, one of those 'surprise and delight' features that adds the all-important showroom wow-factor. The round air vents and big satellite navigation screen (available on high spec cars only) give the Corsa's dash a far more modern, integrated look than the somewhat piecemeal integration of technology of the old car.
What You Pay
Please contact us for an exact up-to-date valuation.
What to Look For
The third generation Corsa feels built like a rock but, as we have seen from certain other manufacturers, perceived quality doesn't always translate into actual, quantifiably low warranty claims. In the Corsa's case, however, what you see is largely what you get. There have been few reported issues with this car although the long service intervals mean a full service history is even more desirable than usual. Check for the usual parking knocks and scrapes and make sure the alloys aren't kerbed. The sporty SRi and VXR models should be checked for tyre wear, suspension alignment and accident damage and a full HPI check undertaken.
Replacement Parts
(Based on a 1.2-litre three-door) A new clutch will cost you about £90 and a full exhaust system around £300. Front shock absorbers are about £50 a pair and rears around £35. An alternator is about £115 and a starter motor around £90. A radiator is about £115 and a replacement windscreen close to £105. A tail lamp is about £40, a headlamp about £65 and a front wing about £75. A catalyst is just over £200.
On the Road
An appealing line-up of petrol and diesel engines is available to power the Corsa. First up on the petrol menu are the 1.2-litre and 1.4-litre units. Also available is a 189bhp 1.6-litre VXR variant that will certainly give the Clio Renaultsport 197 and the Peugeot 207 GTi something to think about. Able to hit 60mph in around 7 seconds and with a 140mph top speed, this should be the first Corsa to really appeal to hardcore car enthusiasts rather than pimply teens. There's also a 150PS version of the same engine in a slightly more affordable SRi version. No modern supermini can get by without a decent diesel engine and Vauxhall fortunately have two at their disposal. The 123bhp 1.7-litre diesel spearheads the line up, with a budget 1.3-litre CDTi acting as the entry level option.
It's the Corsa's ride and refinement that make the biggest impact the first time you get one out on the road. Superminis didn't used to display this level of composure over tricky surfaces and undulations but the Corsa manages to feel like a far larger car than it is in this respect. Engine noise is also well controlled even from the diesel contingent but the 1.0 and 1.2-litre petrol engines struggle at times to get the Corsa moving. They'll do the job around town but the 1.4-litre petrol or a diesel are the engines to go for.
Overall
The third generation Vauxhall Corsa is a car that barely puts a foot wrong. Although there will still be some buyers who prefer the badge of a Renault or a Peugeot over the somewhat more proletarian Griffin, they'd be fooling themselves if they thought they were buying a better car. The Corsa feels solidly built, has proven extremely reliable, is very cheap to run and is even decent to drive. It could be a little bigger in the rear but aside from that, there aren't too many ways in which Vauxhall could have improved this car. It looks set to become one of our used car stars.