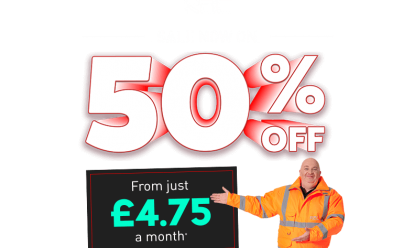 Get covered in our half price Breakdown Cover sale from just £4.75 a month.* We're the UK's best breakdown provider as voted by Auto Express drivers 2021.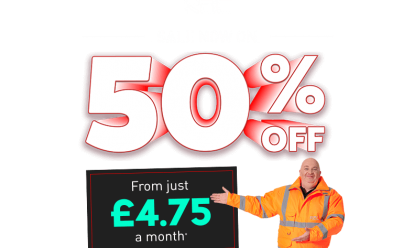 By Jonathan Crouch
Introduction
Having introduced its ground-breaking Yeti compact SUV in 2009, Skoda substantially improved it in 2013, creating the version we're going to look at here, which sold until 2017. This updated Yeti was smarter and more capable than before and also came with an off road-orientated Outdoor body style that you'll have to have if you want a version fitted with the brand's 4x4 system. Here was a smoother, more sophisticated Yeti. You can see why so many people like it.
Models
5dr Crossover - standard & Outdoor (1.2, 1.8 petrol, 1.6, 2.0 diesel [S, SE, Elegance, GreenLine, Monte Carlo])
History
The Yeti, as you'll probably know if you're in the market for one, is one of those SUV-style family hatchbacks on growth hormones the industry refers to as 'Crossovers'. Back in 2013, they came in two sizes, with the smaller ones derived from superminis and the bigger Qashqai-class models based on Focus-sized family hatchbacks. The Yeti hails from the larger species but was priced and sized to be able to tempt buyers shopping in either category, which probably accounts for the phenomenal success of the original version we first saw in 2009. Well over a quarter of a million Yetis were pounding global roads by the time this updated first generation model was launched in 2013.
This improved version though, had a much tougher sales task on its hands than its predecessor. By 2013, almost every mainstream maker offered or was developing a compact SUV and the result was a tightly-fought sector. Skoda's response was a Yeti with smarter looks, extra equipment, a more efficient optional 4x4 drivetrain and the division of the range into either standard or more SUV-orientated 'Outdoor' models. The Yeti sold until 2017, after which it was replaced by the slightly larger Karoq model in 2018 and the slightly smaller Kamiq model in 2019.
What You Get
Satisfied customers have always liked this Yeti's purposefully under-stated approach to Crossover aesthetics. You'd recognise a degree of low-key SUV-ness here - but not too much, the exact extent of visual ruggedness these days governed by the species of Yeti you decide upon; in this revised first generation model line-up, there were two. Those approaching Crossover ownership in an expeditionary frame of mind will prefer a variant from the Yeti Outdoor range, this car primarily differentiated from the standard model by 'skid plate'-style aluminium trim panels at the front and rear, black plastic side rubbing strips and front and rear bumpers optimised for the sharper approach and departure angles that characterise off road use.
The design as a whole didn't change very much with the 2013 model year update, Chief Designer Josef Kaban contenting himself with a subtle front end re-style that embossed the famous winged arrow badge into the leading edge of the bonnet. A little disappointingly, the previously distinctive prominent round front foglights were replaced by smaller more conventional rectangular units moved down to the usual position either side of the lower air intake. Still, the overall look did get more of a premium feel thanks to the smart 17-slat front grille you'll find flanked by more sharply detailed headlamps with integrated daytime running lights and (on some variants) bi-xenon beams.
In profile, the square, boxy profile with its neat blacked-out roof pillars remained largely unchanged, save for revised side rubbing strips and smarter alloy wheels that sat below bolder wheelarches. At the rear, where optional LED tail lights could be specified, cubist triangle elements either side of the number plate forged a visual link to other more recent Skoda resigns. This one aimed to perform the slightly awkward role of trying to appeal to potential buyers of both small and medium-sized Crossover models, something especially obvious when you lift the slab-sided tailgate and inspect the space on offer in the boot.
You can increase this by pushing the rear bench right forward but you won't want to be doing that too often unless the occupants you're expecting to transport there will be below the age of ten. So with the bench in its usual rearward place, there's 416-litres on offer, a capacity that sits roughly mid-way between the kind of space you'd get in a class tiddler like a Ford EcoSport or a Renault Captur and something bigger and family hatch-based like a Peugeot 3008 or a Kia Sportage. Skoda would argue that they've got the balance just right and to be fair, this car's cargo area isn't that far from the size of that you'd get in a directly comparable Nissan Qashqai or Suzuki SX4 S-CROSS - and the capacity's actually precisely identical to another direct rival, Mitsubishi's ASX.
It's perhaps more important to note that this is a very usable space. You get neat boot rails on plusher models with shopping bag hooks on either side that allow you to hang those bags neatly off a cargo area floor that can be specified to be adjustable in height to better suit awkwardly tall items. If you need more space, then the 40/20/40 split-folding rear bench drops down completely flat to reveal a 1,760-litre capacity you can boost even further if you get a car whose original owner specified the optional fold-flat front passenger seat that allows easy transport of really long items like surfboards and mountain bikes.
It's worth saying a little more about the rear bench because it really is very versatile when it comes to the different permutations it can deliver as part of what Skoda calls its Varioflex seating arrangement. This simple-to-use system allows the seats to be moved forwards or backwards so that rear seat passengers can find the most comfortable position while maximising the cargo space available behind. The seats can also be reclined individually, rolled up or even completely taken out of the vehicle to release a further 180-litres of space if you're in a removal van frame of mind. That's a unique Crossover-class feature but if you opt to take advantage of it, you'll find that the chairs are fiddly to release and cumbersome to move around.
Once you've got comfortable in the back, you might also note the 'platform' positioning that mounts these rear seat bases 20mm higher than those in the front to give rear folk a better view out. That sort of thing makes a real difference when it comes to things like child travel sickness. Shoulder room's good too - certainly better than you'd get in rival Nissan Qashqai and Suzuki SX4 S-CROSS models - and the tall roofline means that headroom is also class-leadingly plentiful. You can't get away though, from the fact that this car is just 1.8m wide, a fact that'll leave three adults seated back here on very friendly terms indeed. Better to seat two and fold the centre chair down so they can use the armrests work surface and cupholders that its seatback provides.
Up front, the driving position is raised to afford a better view out through the broad windows and tall windscreen, though not so much as to make ownership transition into this car from an ordinary family hatch a daunting prospect. Everything falls to hand easily, though for taller folk, the gearstick might be a little easier to reach if it was mounted a bit higher. The centre console is dominated on plusher models by a large infotainment screen, though the system that drives it is older-tech than that used in an Octavia hatch from this period. Still, everything feels of high quality and clever use of different surface textures give a bright spacious feel. There's decent practicality too, with the usual cupholders, a large glovebox and, on plusher models like this one, a case for your sunglasses and a storage box underneath the front passenger seat.
What You Pay
Please contact us for an exact up-to-date valuation.
What to Look For
Most Yeti owners we came across were very happy but inevitably, there were a few issues you should look out for. All engines can suffer from high oil consumption, so some examples may have been driven without enough oil in the engine, leading to issues. Check the dip stick and ignore the car if the reading is low. We came across a few paintwork issues. And we came across reports of turbocharger failing - possibly because of infrequent servicing or the wrong specification of engine oil being used. Fuel leaks can affect Yetis with a 2.0-litre diesel engine that were built between 1 January 2009 and 15 December 2011; the high-pressure fuel line can crack over time and leak fuel into the engine area. The fix, carried out as a recall, was to fit anti-vibration balance weights to the pipes. Another recall related to Yeti models equipped with side airbags; metal fragments from the gas generator could enter the interior and cause injury in the event of a collision where the airbag deployed. This affected models produced between 15 January 2015 and 28 January 2015. Finally, parts from the seat belt pre-tensioner can be dislodged in a collision and cause injury to occupants on some models manufactured between 1 May 2016 and 31 October 2016.
Replacement Parts
(Estimated prices, based on a 2015 Yeti 2.0 TDI ex VAT) A radiator sits in the £65-£95 bracket.
Front brake pads sit in the £19-£38 bracket; rear pads sit in the £19-£44 bracket. Front brake discs mainly sit in the £45-£78 bracket; rear discs cost mainly in the £34-£52 bracket. An oil filter is in the £7-£15 bracket. An air filter is in the £6-£19 bracket. A fuel filter is in the £8-£23 bracket. A water pump is in the £36-£73 bracket, whilst a starter motor is in the £183-£268 bracket.
On the Road
If you're familiar with original Skoda Yeti models - or indeed any kind of modern Crossover-class car - then you'll find few surprises at the wheel of this one. Which means that there's the usual slightly elevated SUV-style driving position with excellent all-round visibility but at the same time, a vehicle that will handle like any conventional Golf-sized family hatch, quick to change direction, with surprisingly little body roll for something this tall. There's loads of grip, the ride is firm but comfortable and the electric power steering is direct and accurate, if a little artificial-feeling. Drivers who'd normally struggle to adjust to a conventional small SUV will quickly find themselves driving this car smoothly and swiftly.
As for engines, well a little frustratingly perhaps, the standout units were the ones that couldn't from new be ordered with the 4x4 system a surprisingly large proportion of Yeti buyers want. The powerplants in question both develop 105PS - a 1.2-litre TSI petrol and a 1.6-litre TDI diesel - and on the face of it, deliver very comparable levels of performance, with the rest to 62mph sprint achievable in around 12s en route to a maximum of around 110mph. In practice, the diesel will feel much the more eager of the two given that it develops around 60% more pulling power. Its raised 1,400kg braked towing limit will make it better for towers too. Having said that, if you don't do many long trips, don't lug a trailer around and are likely to be merely using your Yeti for shopping and the school run, the willing petrol 1.2 will more than sufficiently suit your needs.
Nice though, isn't it, to over-specify for them. After all, you might not ever use that divers' watch you bought that'll function in water up to 100m deep but it's nice to have just in case you ever fall in the bath. In the same way, a 4x4 system seems an appropriate indulgence you'll feel good about adding into this car. Some Qashqai-class crossovers can seem rather ridiculous with 4WD but this one seems set up rather better to suit it, especially in this revised guise. As before, you almost always have to have a 2.0-litre TDI diesel engine to take advantage of this option. Though you can find a version of this Yeti with the base 110PS version of this unit with 2WD, we can't really see why you'd want to given the way that such a spec would duplicate what's on offer from the similarly priced, equally pokey and much more efficient 1.6-litre diesel variant.
So, think of a Yeti with a 2.0-litre diesel as being that rarest of things, a 4x4 Crossover-class car that can actually venture a little off the beaten track. You'll be able to find it in three states of tune, with either 110, 140 or 170PS outputs. We'd recommend the 140PS version, a variant that, like the top 170PS model, can also be had with a DSG automatic gearbox - though for diesel buyers, it's a rather slow-witted 6-speed system rather than the more efficient 7-speed set-up that was an option from new for 1.2-litre petrol customers. It's just as well then, that performance with this 2.0 TDI 140 model is a little more sprightly than it is with the 110PS 4x4 variant, the 0-62mph sprint time for manual transmission improving from 12.2s to 9.9s and the maximum speed increasing from 108 to 118mph. For the top 2.0 TDI 170 4x4 Yeti, the respective figures are 8.4s and 125mph. These figures are virtually identical to those you'll get from the only petrol-powered 4x4 Yeti model, the rare 160PS 1.8 TSI variant, a version that's expensive, inefficient and best ignored.
So, if you do want a 4x4 Yeti and you've sifted out the right engine option, how will it fare on the rough stuff? Reasonably well is the answer, thanks to a more efficient fifth generation Haldex clutch system that's lighter, smoother and more efficient than the set-up fitted to earlier Yeti models. As ever, the set-up isn't designed to deliver fully-fledged permanent all-wheel drive - the kind of thing you'd get on, say, a Subaru or a proper SUV. Instead, you've a layout that most of the time, with fuel saving in mind, diverts only 10% of power to the rear axle. Should the rear axle-mounted electro-hydraulic clutch detect wheelslip however, the clever electronics are capable of directing as much as 100% of torque rearwards, the proportion being adjusted to suit the conditions.
Conditions that'll need to be more forest track and grassy field than Serengeti or Rubicon Trail thanks to the limited 180mm of ground clearance on offer. Approach and departure angles are limited too, though thanks to the revised bumpers fitted to the 'Outdoor' body style that 4x4 Yeti customers have to have, they're quite impressive for a Crossover, rated at 19-degrees at the front and 32-degrees at the rear. There's no way of significantly improving any of this so that really gnarly trails could be attempted. Not even if you find a car whose original owner paid extra for the 'Rough Road Package', though the pack in question does though provide extra under-body protection for the engine and various drive ancillaries. Go for a Yeti with this and you're certainly also going to want the car fitted with the 'Off Road button' (from new, that was either standard or optional, depending on the trim level chosen). You'll find it in front of the gearstick at the base of the dashboard and a single prod offers a one-shot way of instantly switching all your this Skoda's electronic drive systems into off road mode.
Don't worry: that doesn't mean you'll have to be some kind of experienced mud-plugger to control it all. In fact, you're not required to do anything at all except admire the fact that mounting a slippery kerb outside the school gates or dealing with a sloping snowy driveway will be markedly easier with the Off Road button activated. That's because you'll be getting extra grip from the ASR traction control and EDS differential lock systems. And unintended wheelspin will be dialled out by an uphill start assist system that restricts your engine speed to 2,500rpm. Other benefits of this package include a 'Downhill assist' function that maintains a stable speed down steep slippery slopes. And ABS tweaked for off piste use to encourage a chock of ground material to build up in front of the tyres as they're braked, stopping you more quickly on snow or loose surfaces.
Overall
All the things that made the original Yeti so appealing remained with this revised post-2013-era model. It's spacious, safe, drives well, has a cool but understated image and is affordable to run. This improved version added a little equipment, tidied its interior and looked smarter but otherwise stuck to a tried and tested recipe. In truth, not a lot needed changing. As before, what was served up by the Yeti was a class act in a market full of try-hard rivals.
Whichever form of Yeti motoring you prefer - standard or 'Outdoor' - you'll get yourself a car that strikes an appealing chord between practicality, quality and fashion. It's a car that transcends lifestyle snobbery. A family car that doesn't shout 'family'. And a Crossover you could be genuinely pleased to own.