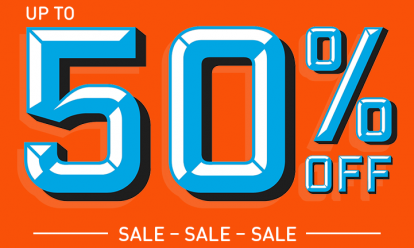 Get covered in our half price Breakdown Cover sale from just £7 a month.* We're the UK's best breakdown provider as voted by Auto Express drivers 2021.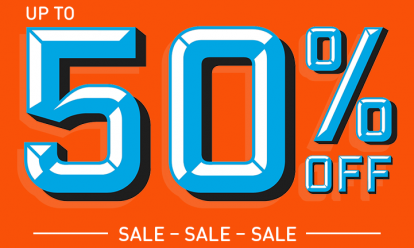 By Steve Walker
Introduction
What's needed to make a really good premium compact 4x4? A premium badge always helps as does experience in the field of all-wheel-drive vehicles. A top class line-up of engines is essential to keep performance up but costs down and it's always handy if you can fashion a cabin with the panache to have hearts skipping beats in the showrooms. Back in 2008, Audi looked better qualified that any other manufacturer to deliver on these criteria so the Q5 premium compact 4x4 it launched in that year should be a winner. That's the theory but does it mean a used Q5 is something you should consider?
Models
Models Covered:
5dr 4x4 (2.0 TFSI petrol 2.0 TDI, 3.0 TDI diesel [base, SE, S line])
History
By rights, Audi should be brilliant at 4x4s. Its quattro all-wheel-drive technology did much to popularise the concept of four driven wheels in road cars back in the 1980s so when off-road vehicles began appearing on our streets in growing numbers, the German brand should have been licking its lips.
In the event, Audi proved uncharacteristically tentative. While the BMW X5 and Mercedes M-Class were making their name, the only off-road flavoured vehicle Audi could muster was the Allroad - a beefed-up A6 estate. It finally took the plunge with the Q7 but its enormous dimensions and cumbersome feel drew a mixed response. We had to wait until 2008, for Audi to really show its true colours in the 4x4 arena with the compact Q5 arriving to challenge head to head with the BMW X3 and Land Rover Freelander.
The Q5 launched in the summer of 2008, slotting into the Audi range below the Q7 luxury 4x4. Three engines were offered, the 2.0-litre TDI diesel and 2.0 TFSI petrol were the more affordable four-cylinder choices but a six-cylinder 3.0-litre TDI diesel was also available as a powerful range-topping variant. The usual Audi trim level hierarchy applied with base models supplemented by SE models that added a more luxurious feel and S-Line variants with added sport. All Q5s had Audi's quattro all-wheel-drive technology.
A less powerful 180bhp version of the 2.0 TFSI engine was launched in 2009 as an entry-level models in the range.
What You Get
The Q5 is conservatively styled and falls in line with Audi's established design cues as they stood in 2008. It's an attractive shape though, a little less chunky than many 4x4s of its size and it achieves a low drag coefficient of 0.33cd. Dimensions that see it at 4,630mm long but only 1,650mm tall give it a sleek, ground-hugging stance and bring the centre of gravity closer to terra firma than in the majority of rivals.
The Q5 might not be as bold or brash externally as we've come to expect in the SUV sector but inside, it aims to replicate the interior versatility of its most sizable rivals. Audi's cabin design and build quality remains tough to fault and the Q5 also includes some clever features that make the whole thing more practical to use on a daily basis. The rear seat backs can be reclined to increase comfort and the whole of the back bench can be folded at a stroke by means of a lever in the boot. Luggage space is 540 litres but once those seats are stowed, 1,560 litres is opened up.
SE models have an advanced 10-speaker stereo, leather upholstery, 3-zone climate control and parking sensors. S-Line models have all that plus sports suspension, sports seats, Xenon headlights with LED running lights and a host of other exterior styling upgrades.
What You Pay
Please contact us for an exact up-to-date valuation.
What to Look For
It's unlikely that too many Q5s will have been used off-road in anger but just in case, give a thorough check to the under body of the car and make sure those wheels are in decent shape. Wheel damage is more likely to have come from urban kerb stones than Rubicon trail boulders and so are the parking knocks that the Q5 may have collected. Audi's quattro 4x4 system should prove reliable and the engines have all been used extensively in other Audi models so there should be little cause for concern there.
Replacement Parts
(approx based on a 2008 Q5 2.0 TDI - Ex Vat) Parts can be pricey with front brake brake discs at £90 and rears at £45. Oil filters can be picked up for £10 but you'll spend more like £300 on a replacement clutch assembly.
On the Road
The Q5 feels particularly sporty for a 4x4. Even with the 3.0 TDI engine installed, the Q5 can handle all the power and feels composed and controllable when you let it off the leash. There's a mountain of grip and very little of the swaying and lurching that some 4x4s indulge in when they're pitched into a corner.
The S-Tronic seven-speed gearbox that's fitted to many models suits the Q5 well. Its twin clutch system and clever electronics predict and partially engage the next gear prior to the driver selecting it with the wheel-mounted paddle shifters. It makes for a lightening fast and buttery-smooth transition between ratios, whether you're flipping the paddles in manual mode or letting the gearbox take care of the whole process. As well as the greater security of four driven wheels, the Q5 also uses an advanced ESP stability control system that can even sense when a roof rack is fitted and compensates for the vehicle's higher centre of gravity by intervening earlier.
Audi's Drive Select system is another option that's worth seeking out. It gives the choice between Comfort, Auto and Dynamic settings which affect suspension firmness, steering weight and throttle response. Anoraks can fiddle with the settings for these through the Audi Multi-Media Interface on the dash but you'd do better just switching the set-up to 'Auto' and leaving it alone to do its thing.
There's permanent quattro four wheel drive of course, intelligent enough in this case to vary the drive between front and rear. In most on-road conditions, it prefers to send more energy to the rear wheels unless it's needed up front, further aiding the Q5's impressive agility. Go off tarmac and the stability control will sense it, switching into an off-road mode which adapts according to surface and incorporates hill descent control.
A towing capability of up to 2,400kg suggests a range of torquey engines - and so it proves. There's 350Nm in the top 2.0TFSI and TDI 170 engines and up to 500Nm if you go for the 3.0TDI which makes sixty from rest in under seven seconds.
Overall
For a long time before the Q5 was launched, it looked like Audi had a truly top class 4x4 somewhere in its locker and this was the car to finally deliver on that promise. Its stylish looks and high quality cabin gave it the perfect feel for the premium end of the compact 4x4 sector and the technology under the skin works extremely well. There isn't a duffer in the engine range but the potent 3.0 TDI diesel is quite a piece of work if you can afford it and the Q5 is genuinely fun to drive if you can live with the firm ride. If you want a classy used 4x4 that isn't the size of the three-bedroom bungalow, there are few better options.