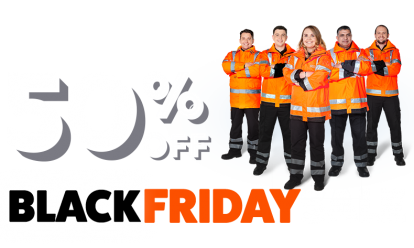 You can get covered in our Breakdown Cover sale from just £5.50 a month.* Join the UK's best breakdown provider as voted by Auto Express drivers 2021.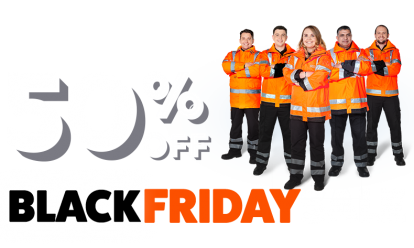 By Andy Enright
Introduction
Amazing as it seems, the Rover Cabriolet really did live on to 1999. Based on the Series II Rover 200, which in turn was based on the Honda Ballade, the Cabriolet always needed a refracting telescope to spot the cutting edge, but it was nevertheless an amiable mode of perambulation. Given that most cabriolet owners are undemanding sorts, can a used Rover ragtop be forgiven its somewhat antiquated underpinnings? It certainly makes more sense as a used buy than it ever did new.
Models
Models Covered:
Second generation 200 (Cabriolet [1996-1999] 1.6 petrol [base, SE]
History
The 200 series was originally launched in October 1989 in five-door form, the cabriolet model being subsequently introduced back in October 1992. Based on Honda Concerto underpinnings, the 200 series was the result of one of the more successful alliances Rover forged, and was viewed by many industry observers as the car that saved Rover. In 1995/96 it was replaced by an all-new model which subsequently was developed into the much better known Rover 25. At the same time, the 200 Series Tourer, Coupe and Cabriolet were retained, but were shorn of their '200' designation in order to differentiate them from the newer, rounded model.
The Cabriolet gained a new dashboard and a 111bhp K-series engine, launched in two trim levels, standard and SE. A version with a stepless CVT gearbox was also launched, but these remain a rare sight on British roads. The 200 Cabriolet, like the Tourer and Coupe models, finally met its maker in 1999 courtesy of BMW's steely-eyed rationalisation.
What You Get
The Rover Cabriolet is something of an oddity. It's not sufficiently stylish to rival the admittedly more expensive Peugeot 306 Cabriolet, but it has a relaxed personality that makes it a refreshingly mature alternative to the increasingly hard-edged convertibles that were borne from the roadster boom of the mid-nineties. Whereas sport-oriented Rover buyers opted for the MGF, the Rover Cabriolet was left to plough a mellower furrow, thus ensuring that few used examples will have been thrashed to within an inch of their lives.
Space in the rear is reasonable, although headroom is a tad pinched with the hood down. Drop the hood and you've got 93 million miles to play with, the downside of which is quite significant wind buffeting. The hood itself is manual in the standard model and electric in the SE, but neither version is particularly slick. Likewise the fascia shows where modern rivals had forged ahead, the dashboard was all-new for 1996, but still looked slightly jumbled. Little of this will matter if you buy the Rover for the long term. It was never particularly modern in the first place, so it's best to think of it as the fast track to entertainingly nostalgic obsolescence. Viewed in this manner, it has a certain period charm that shouldn't really appeal in a car built as recently as 1999 but somehow manages to worm its way into your affections. Competent? Not really. Loveable? Yes.
What You Pay
Refer to Car & Driving for an exact up-to-date valuation section. Click here and we will email it to you.
What to Look For
Older cars may have some rust bubbles on the sills and wheelarches, as these areas were renowned water traps in all 200 models. The K-series engine is reliable, if a touch vocal, although you must make sure the cam belt has been replaced every 50,000 miles. Likewise, change the oil and filters at every 5,000-mile interval.
Cabriolets aren't common and your best bet may be the back of an MG Rover dealership. The hood tends to be quite hardwearing, but bear in mind that most convertibles parked on street will, sooner or later, have an appointment with a Stanley knife. Check for signs of damage repair or paint fading and also that the electric motors on the SE's hood are still in good condition.
Otherwise, the Rover Cabriolet is fairly vice-free. With such a rare car it's always tempting to buy the first you find, but the quality of examples we viewed was highly variable and it pays to do your homework, look at a few and bargain hard.
Replacement Parts
(approx based on a 1996 Cabriolet - exc VAT) A clutch assembly will be around £190. An alternator is about £250 and brake pads around £75 each.
A headlamp is around £75, a full exhaust system (excluding the catalyst) would cost you about £250, an alternator can be between £120 and £250 with an exchange varying from £70-£150, a starter motor £135 and a front headlamp £75.
On the Road
Treat the Rover Cabriolet as a cut-price entry into the Alfa GTV Spider league and reality will land on you rather abruptly. As a sports soft top, the Rover just doesn't cut the mustard, the K-series engine not feeling overtly sporty, and the chassis is as you'd expect from a sawn-off coupe - slightly shaky and wobbly over road imperfections. If you prefer the back-to-nature joys of open-top motoring without the need to constantly check who's looking at you, the Rover is a joy. Performance is fairly impressive, the 1.6-litre engine hauling the heavy car to 60mph in 9.6 seconds, making it quicker to 60 than a 2.0-litre Peugeot 306 Convertible or, for that matter, a 1.6-litre Renault Megane Convertible. Surprised? The Rover Cabriolet can lift its skirts when it has to.
Overall
If you're after a well-built cabriolet with a decent engine, inbuilt period charm and space for four, £5,000 doesn't buy you a whole lot. The Rover makes a pleasantly classy choice for those not looking to keep up with the Joneses? Can't afford an Audi TT Roadster? We'd recommend an aluminium-finished Smeg fridge-freezer instead. Bank balance won't run to a low-mileage Jaguar XJS-C? The Rover Cabriolet could just spring a surprise.