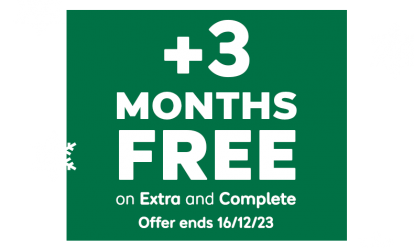 With 12 months of cover, new customers get an extra 3 months for free*.
*Added after 12 months, excludes Basic cover. New customers only. Ends 16/12/23, 7am.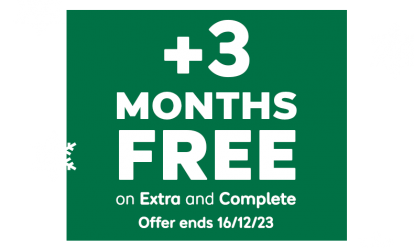 Introduction
The little folding metal-top convertible Peugeot 207 CC is one of those cars that makes a better used buy than many people realise. Its predecessor, the 206 CC, perhaps tainted its chances somewhat as this was a vehicle that was far from the most reliable, but with the 207 CC - and especially later models - Peugeot really got its act together. In fact in 2011, Warranty Direct revealed that the most reliable car made by a European car company was the Peugeot 207. They analysed more than 20,000 live policies on three to seven year old cars made by European manufacturers and compared claims for repairs. The survey revealed that owners experienced just a 6% repair rate in an average year. That compares particularly well with the runner up, the Fiat Panda, which showed a 14% rate. Still worried about buying a used French car? Here, we're going to look at the 207CC in facelifted 2010-onwards guise.
Models
Models covered: two door convertible (1.6, 1.6 THP petrol, 1.6 HDi diesel [Allure, Sport, GT, Roland Garros Special Edition])
History
Metal folding roofs on convertible cars are now an established part of the motoring landscape. And the fact that today, they feature even on the most inexpensive cabriolets is largely thanks to one manufacturer: Peugeot. Here's a brand that knows a bit about this subject, having pioneered the folding hardtop genre with the 301, 401, 601 and 402 Eclipse convertibles of the 1930s. None of these however, had quite the impact of the affordable little 206CC, launched in 2000 to bring this technology within reach of more buyers than ever before. It was a huge success, selling over 367,000 examples worldwide, but that inevitably spawned a whole host of imitators - hence the need for a more practically sophisticated approach which arrived with this car, the 207CC.
Launched in 2007, this model was a little larger and a lot more sophisticated. Extra stiffness meant it was better to drive and a fresh range of engines developed with BMW ensured that it was pokier and more efficient. To help it stand apart, Peugeot improved the car quite significantly in 2010 with better engine efficiency, improved cabin quality, and a restyle that included LED rear lights and more modern infotainment and safety technology. This is the version we're going to look at here. A Roland Garros special edition model, was slotted into the range in 2011. Here's what to look for when shopping used.
What You Get
Apart from the chromed front grille, circular front foglamps and LED rear lights added to this revised version, the 207CC hasn't changed much over the years, but that's because the original design was pretty good in the first place. The shape is quite sleek, with a slippery 0.30Cd drag coefficient, though like many cars of this kind, it looks more cohesive roof-down than roof-up. Perhaps one reason why is Peugeot's decision to stick with a largish two-piece folding roof in a market where we've got used to seeing such fixed tops fold into three, four or even five pieces. All very clever - but also very complex, which isn't something you need in an affordable car of this kind.
Multi-folding hard-tops also contract into sandwich form when they stow away bootwards, munching through your luggage space. This car's simpler structure means that it can do better in this regard, but you're still limited to just 187-litres with the roof down, in which state, you won't be able to fit in any solid cases through the slim gap offered between boot floor and folded roof. Raise the roof and you can get one or two in - and keep it erect and there's actually a very reasonable 449-litres on offer. That roof raising (or lowering) process occupies around 25 seconds, with one button on the centre console triggering the mechanism, with no need for manual roof latches to be fiddled with, breaking fingernails at the beginning or end of the process. Peugeot promises that the whole thing has been engineered to 'aircraft standards' of reliability, following issues with the roof mechanism of early 206CCs.
At the wheel, the feeling is a little sportier than it would be in a 207 hatch, thanks to a seating position 10mm lower, while a four-way adjustable wheel and a height-adjustable seat means that it's easy to find an ideal driving position. Some effort was made with this revised model to give the fascia a more up-market appearance thanks to smarter graphics and chrome detailing, but some of the cabin plastics do still feel a bit hard to the touch. Oddment space includes door bins, centre console cubbies, a lockable, air conditioned glovebox, and perhaps those rear seats. They are you see, best used for chucking bags or jackets on to, though to be fair, we should point out that they're a lot more spacious than those offered on the old 206CC. Upright seatbacks and restricted legroom though, mean that they're best suited to child use only.
What You Pay
Please fill in the form here for an exact up-to-date information.
What to Look For
The standard cars feature some high-tech electronic functions which so far have been reliable but remain something to watch out for in years to come. The engines seem beyond reproach and the interior quality is vastly improved. Make sure the roof operates cleanly and that there are no signs of water ingress. Check the alloy wheels for signs of kerbing. Diesels should start promptly, even on cold days.
Replacement Parts
(based on a 207 1.6 VTi Sport ex Vat) A clutch assembly is around £175. Front brake pads are around £65, rear brake shoes around £50, a starter motor about £150 and an alternator around £160.
On the Road
Buyers of so-called 'proper' affordable sportscars like Mazda's MX-5 or perhaps one of those hot hatch GTIs will probably never willingly slip behind the wheel of a car like this 207CC. They'll assume it to be soft, wobbly, compromised and dull. And in many ways, they'll be wrong. Of course, this is no roadster - it wouldn't sell in volume if it was - but the drive on offer can actually be a lot more satisfying than you might expect.
And there are two reasons why. First the stiff structure, a full 280kgs weightier than that of the old 206CC. The pay-off is that the resulting design is 40% tauter than the old 206CC with the roof up and 46% stiffer roof-down, creating a solid and eager feel very different to that previous model. The second reason is a little more surprising. The supple ride that suits this car's more relaxed demeanour round town actually also makes it more rewarding round your favourite B road. You're certainly much more at one with the car than you would be in a far more stiffly-sprung sporty fixed-top 207 hatch fitted with the same engine.
You'd better like 1.6s because the 207CC has three of them, all hi-tech BMW-developed units shared with the MINI. At entry-level, there's a 120bhp unit faced with the slightly daunting task of shifting one and a half tonnes of Gallic convertible real estate with something like alacrity. A difficult task, especially in those variants specified with 4-speed automatic transmission. Much better then, to try and stretch to either the 112bhp 1.6-litre diesel (good for sixty in 10.9s from rest en route to 119mph) or the 150bhp THP turbo petrol model. 8.6s to sixty on the way to 130mph isn't enough to make it jaw-droppingly quick, but that's quite as fast as most will want to go in a car of this kind.
More impressive than these bald figures is the way that pulling power arrives early in the rev range - from about 1,400rpm in the THP petrol model - allowing for easy, relaxed overtaking. Yes, the electric power steering could do with a bit more feel, but then this is probably how the majority of this car's largely female audience will want it: it's certainly easy to use around town. Roof-down on the open road, though there's a bit of wind-buffeting around the top of the windows (improvable with an optional wind deflector), the shudder and shake that afflicts even pricier open-tops than this one is well contained, while roof-up at speed, wind and road noise is kept to a minimum. The manual gearbox (a six-speeder in the diesel and the faster petrol model) is reasonably slick too.
Overall
Just as there are some Japanese cars that have reliability records that would surprise you, so there are some French cars that also have surprising customer satisfaction scores, but this time for the better. The Peugeot 207 is a case in point and the late-shape CC models are some of the very best. If pushed, we'd be choosing a 1.6 diesel model but it's hard to go wrong with any of them and prices are now looking very reasonable. Happy hunting.