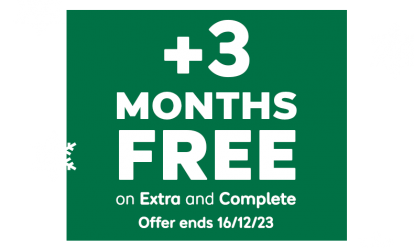 With 12 months of cover, new customers get an extra 3 months for free*.
*Added after 12 months, excludes Basic cover. New customers only. Ends 16/12/23, 7am.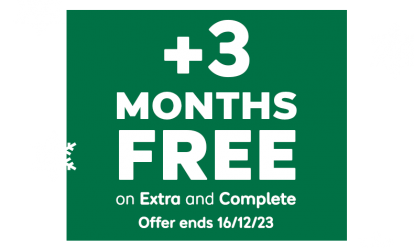 By Andy Enright
Introduction
I feel obliged to establish one overriding fact right off the bat when discussing the Renault Wind and it's one that needs to be borne in mind throughout this used car model guide. The Wind is not a bad car. In fact, it's a reasonably good one. Unfortunately, its launch was bungled by Renault, it was saddled with a quite ludicrous name and was thus never likely to cut it, even in one of the softest markets in the car business. Tracking down a used Wind is an inexpensive and relatively painless way of getting a nearly new car with some genuinely worthy attributes. You'll just have to grow a thick skin as people snigger when you tell them what you drive.
Models
2dr roadster (1.2, 1.6 petrol [Gordini])
History
Does any modern car have a sadder backstory than the Renault Wind? It was introduced in July 2010 and by December 2011, it had been killed off, in this country at least. It fell victim to probably the most savage series of product cuts in recent history. As well as axing around half of its dealers in time for Christmas, Renault also got the marker pen out and started drawing thick black lines through much of its product range. Laguna? Killed. Wind? Terminated. Even what seemed like safe bets like the Kangoo and the iconic Espace bit the bullet.
It had only been four months since Renault had launched the ritzy Gordini version of the Wind and already it was history. Sales had almost flatlined and Renault drew back to its most profitable core models. So that's the short and rather unhappy story of the Wind. I didn't mean to depress you.
What You Get
The design of the Wind is rather clever. Most small convertibles have rear seats but a lack of space means people looking to sit in them will usually need to unscrew both legs beforehand. They could store these extraneous limbs in the boot for the duration of the journey but that's only if there's any luggage space to speak of. The complex roof mechanism has to fold down into rear of these cars and tends to impinge on capacity back there.
Renault's solution was to axe the rear seats completely, creating a shorter cabin that could be bridged by a smaller, simpler roof mechanism. There's plenty of space for a pair of occupants and a 270-litre boot capacity that's virtually unheard of in a convertible this size. The roof itself is straightforward and effective: it retracts in just 12 seconds, pivoting back to stow itself below the boot lid. It means that the amount of available luggage space is unaffected whether the Wind's cabin is open to the elements or sheltered.
The Wind's simple roof design has also helped its styling. It's a small car at just 3,830mm long, but unlike many other compact convertibles, it doesn't need an extended rear end to fit a large and complex canopy in. The Wind isn't the most elegant drop-top on the road but Renault has given it a foursquare stance and a certain aggression. Inside, there are sports seats lending good lateral support and the instruments are housed in metallic cowls with chrome detailing to provide some extra sense of occasion.
What You Pay
Please fill in the form here for an exact up-to-date information.
What to Look For
Make sure the car is in perfect condition. There's no reason why it shouldn't be, as it will be within warranty, but any dents, scratches or interior damage will knock values hard. It's a buyers market right now. Check that the hood works without any problems and that the air conditioning blows cold. The Wind is based on tried and tested Clio mechanicals so it's a good deal tougher and better developed than many realise. Otherwise insist on a full service record and contact a few franchised dealers to try to find the best bargain available.
Replacement Parts
(approx based on a 2010 Wind 1.2 TCe) Day to day consumables for the Wind are in line with what you'd expect. An air filter is around £7, spark plugs are £9, whilst an oil filter is around £7 and a fuel filter £18. Nothing too terrifying here.
On the Road
A couple of lively engines are fitted to the Wind. The entry-level option is a 1.2-litre turbocharged petrol unit badged TCe. With 100bhp and torque of 135Nm at 3,500rpm, it promises zippy performance of the type it achieves in Renault's Twingo. The other option is the 1.6-litre petrol unit that powers the Twingo Renaultsport and here there's a full 133bhp available. This engine is the one to go for if you like to hear a saucy engine note when your convertible's roof is stowed. It features an exhaust system that's specially modified for just the right amount of acoustic titillation. Torque from this non-turbo engine is rated at 160Nm at 4,400rpm. Handling is perky and fun with great bump absorption, but the steering system isn't the most communicative.
Overall
There are some cars which make great new buys but lousy used purchases and then there's the flipside of that coin, where you wonder what possessed someone to waltz into a dealership and buy new when the car in question makes so much more sense as a used proposition. The Wind is perhaps the clearest example of the latter that I've come across in recent years and it's worth raising a glass to the poor unfortunate who has been saddled with some very steep depreciation. Let's be realistic though. The Wind's prices will continue to drop for some time to come and drop sharply, but paying less than £9k and landing yourself a 2010 model roadster with modern safety, reliability and efficiency doesn't seem a bad deal at all. Sometimes the best deals spring from the most unexpected sources.