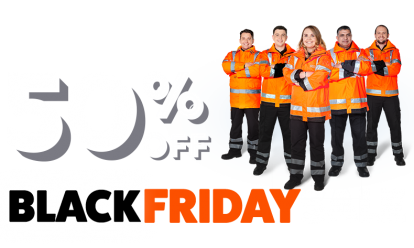 You can get covered in our Breakdown Cover sale from just £5.50 a month.* Join the UK's best breakdown provider as voted by Auto Express drivers 2021.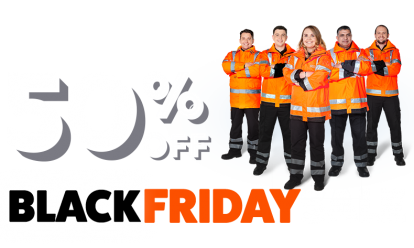 By Steve Walker
Introduction
The people who make our cars and commercial vehicles are constantly telling us how tough their products are. That may well be the case but they're only talking relatively, setting their model up as a hard-case compared to others of its type. For a class of vehicle that really is readier for anything than the rest, a pick-up truck is hard to beat. The question is whether a car that invites owners to test its mettle with all kinds of rough treatment makes a sensible second-hand buy? Mitsubishi would claim that its L200 thrives on a long life of grime and hardship but what's the reality?
Models
Models Covered: Single, Club and Double Cab pick-up [2.5 diesel (4Work, 4Life, Warrior, Animal, Raging Bull. Barbarian, Trojan)]
History
The L200 was at the centre of an explosion in the UK pick-up market that took place through the late nineties and early noughties. It wasn't driven by a sudden craze for off-road driving or an increase in the number of grubby cargos that needed shifting. Pick-up sales were soaring as a result of a tax loophole that made them very cost-effective for business people and company car users to run instead of a conventional car. Manufacturers concocted high-specification double cab models to capitalise on the trend and Mitsubishi did so more effectively than most, achieving market leadership with sales to spare.
By the time the generation of L200 that we feature here was launched in 2006, the cat was out of the bag with regard to the pick-up's commercial vehicle tax status and its potential to save operators a packet in tax. The sector's growth had encouraged other manufacturers to take it more seriously and the L200 was faced with far stiffer competition.
The L200's response to rivals like the Ford Ranger, Nissan Navara and Isuzu Rodeo was to go for an even more car-like experience. The curvy lines were unlike anything seen before on a UK pick-up and the L200's refinement on the road was much trumpeted. The range was split between the 4Work and 4Life models which maintained a more utilitarian approach and the high-series models dubbed Warrior and Animal which were considerably plusher.
Used buyers will encounter a number of different special edition versions of the L200, all with suitably macho titles like Raging Bull, Trojan and Barbarian. A Walkinshaw Performance special edition launched in 2008 had sports suspension and power boosted to 166bhp. Revisions brought in during March 2008 saw standard equipment levels increased further and CO2 emissions reduced. Then a Long Bed model arrived in 2009, based on the double cab L200 but with an extra 18cm of load bay at the back and 174bhp.
What You Get
Curves are not things we're used to seeing on pick-up trucks but the L200 is smothered in them. The familiar Mitsubishi front end is softened with a thick, moulded bumper and a thin slash across the nose housing grille and headlamps. The rear edge of the cab curls down and around to join with the sills, while the liquid lines of the tailgate and windows are a world away from those on the L200's boxy rivals. Just as much effort was made inside, the lines of the dash arching to mimic those of the external bodywork, but the quality of the plastics isn't great and there's the impression that the shiny surfaces might not stand up to heavy use very well.
There are three basic bodystyles. The single cab is reserved very much for businesses that need a proper old school working pick-up. Its traditional two seats and extensive 2,220mm load length mean it prioritises cargo over cabin and it's only offered in the base trims. The second option is the Club cab. This is for single cab customers who might occasionally need to transport more than one passenger. It offers a 1,805mm load length with additional capacity behind the cabin's front seats for secure storage or to seat a couple of small ones.
Most L200 customers opt for a double cab body. This is a four-door five-seater model with a decent amount of legroom for the rear passengers and seat backs angled at a comfortable 25 degrees. There has to be a compromise for this extra passenger space and it comes in the shape of a modest 1,325mm load length in standard guise. The solution is the Long Bed version of this model with an extra 18cms of load length. Whichever L200 bodystyle you choose, it will have a 1,085mm load width, a capacity to carry in excess of 1,000kg and a 2,700kg braked trailer towing limit.
It can more than hold its own in terms of road presence but the L200 is actually a little shorter and narrower than many of the modern pick-up crop. This helps with manoeuvrability but what about carrying capacity? All models can accommodate a Europallet and the tailgate can be lowered through 180 degrees so it's out of the way for forklift loading. The cargo area itself is galvanised steel and double-walled to take the knocks, while Mitsubishi offers a wide range of load covers to help protect cargo from the elements.
The L200 trim level range reflects its goal of catering for business and private buyers. You have 4Work models at the base of the range equipped only with the basics. That means CD stereo, steel wheels, and the basic Easy Select 4x4 system. 4Life is a little plusher with air-conditioning, electric windows and keyless entry but still has the utilitarian feel. Beyond that, we reach the high series L200s, double cab versions that really crossover between business and pleasure usage. All of the high series L200 models feature the M-ASTC traction and stability control system as standard which is a really useful addition. The Warrior also features 17" alloy wheels, body-coloured wheel-arches, cruise control and climate control.
What You Pay
Refer to Car & Driving for an exact up-to-date valuation section. Click here and we will email it to you.
What to Look For
There are a number of things to check over with any pickup and the L200 is no exception. Check that overloading hasn't damaged the suspension. Despite the one-tonne payload, many buyers who visit garden centres at the weekend don't realise quite how quickly a few bags of pea gravel or scoops of topsoil for the back garden can exceed a tonne in weight. Also make sure that the load bay hasn't been damaged by objects sliding round and denting the bodywork skin. The engines are rugged but check for damage to the interior trim which doesn't feel as durable as in some of the L200's rivals.
Replacement Parts
(approx based on a 2006 L200 Double Cab - ex Vat) Expect to pay around £250 for a clutch assembly and £400 for an exhaust system. Front brake pads start at around £40 with rears weighing in at £65.
On the Road
Whichever L200 model you choose, and there are quite a few of them, there's a 2.5-litre common-rail injection diesel engine up front doing the hard work. In standard form, this engine turns in a healthy 134bhp and torque of 314Nm at 2,000rpm but a high power option tickles the output up to a macho 174bhp with 400Nm at 2,000rpm in manual form. There are special edition models with different power outputs too.
The 174bhp unit is capable of hitting 62mph from standstill in 12.1s before rumbling on to a 111mph top speed. The 134bhp L200s take 15s to reach 62mph and will eventually attain 103mph. The five-speed manual gearbox comes as standard but a five-speed automatic was also offered that features a Sport mode with more aggressive shift mapping.
The L200 rides on a no-nonsense ladder frame chassis with multi-link front suspension and heavy duty leaf springs at the rear. It's the standard set-up in the pick-up world and what it lacks in finesse on the tarmac it makes up for in strength and ability in the rough. Pick-up ride quality always leaves something to be desired compared to 4x4 passenger cars but the L200 doesn't do too badly. It's not the best UK-market pick-up to drive but it is one of the most manoeuvrable, with a tight 5.9m turning circle.
Some pick-ups have entry-level front-wheel-drive versions but not the L200. Whether it's the Easy Select 4WD system on the entry-level models or the Super Select 4WD set-up on the range-topping versions, all have all-wheel-drive. Easy Select models should be run in 2WD mode in normal conditions with a locked 4WD mode selectable on low friction surfaces.
The Super Select is an advanced full time 4x4 set-up similar to that found in Mitsubishi's Shogun. It allows the L200 to be driven in 2WD or fulltime 4WD mode on the road without the excessive wear and tear suffered by part time systems as a result of transmission wind-up. In slippery off-road situations, a further 4WD mode can be selected which maximises traction by locking the centre differential. Both of the systems are operated by the traditional and rather clunky lever sited alongside the gear stick which seems slightly dated when compared to the dash-mounted dials used by rival manufacturers.
Running costs should be reasonable but a 4x4 vehicle of the L200's size is never going to be light on fuel. The 134bhp engine returns 35mpg on the combined cycle with emissions of 215g/km. Go for the 174bhp model and economy drops to 30mpg with emissions of 248g/km. Service intervals are set at 12,500 miles and there's a 12-year anti-corrosion warranty.
Overall
The L200 was the leading UK market pick-up for some time but by the time this model was launched in 2006, it had fallen off the pace slightly. Its strengths are the curvy looks and the refinement on the road but Mitsubishi's effort feels less durable than the best of the alternatives and despite its flashy design, cabin quality isn't quite up to snuff. Mitsubishi continued to do special editions very well and the limited run versions of the L200 were arguably the most striking UK pick-ups to look at in their day. They also offered strong value for money when new and are worth seeking out on the used market.