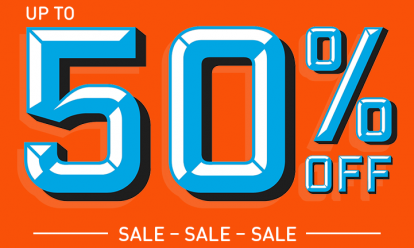 Get covered in our half price Breakdown Cover sale from just £7 a month.* We're the UK's best breakdown provider as voted by Auto Express drivers 2021.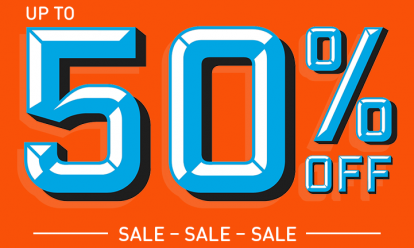 By Jonathan Crouch
Introduction
If you're looking for a small SUV from the 2019-2021 period, the Mitsubishi ASX is the compact Crossover that you probably left off your shortlist. This last version though, might deserve your attention. It certainly smartened up its act. A contender that's just that bit more capable than your average little urban SUV.
Models
5dr SUV (2.0 petrol)
History
What was Mitsubishi's most important model? You'd probably (rightly) say the Outlander PHEV but it should have been this car, the ASX small SUV, which in 2019 was substantially revised, creating the model we're going to look at here. This was still a version of the first generation model, introduced way back in 2010. But it was brought as up to date as Mitsubishi could make it - as we're going to see.
This approach wasn't ideal of course. We should have had an all-new second generation ASX long before 2019. The reason we hadn't was that Mitsubishi merged with the Renault / Nissan Alliance conglomerate in 2017 and its new masters wanted the fully-fledged MK2 version of this car to sit on the same CMF-B platform as a Captur or a Juke. Which was going to take rather a long time to sort out, so to keep sales buoyant in the interim period, the original ASX was treated - in the Autumn of 2019 - to an update that turned out to be just about as far-reaching as facelifts tend to get.
Yes, another one. In the unlikely event that you're familiar with the ASX model line, you might know that by 2019, this design had already had one substantial facelift - back in 2016. In the period from then until the time of this second update, the car lost rather more than it gained, the important options of 4WD and auto transmission drifting out of the line-up, while the original visual mid-term updates didn't keep the car looking current for as long as the Japanese brand's stylists hoped they would. Which was a problem, given that the ASX had long been one of the most important models in the Mitsubishi range, the marque's third best seller, by 2019 having accumulated 1.36 million global sales since its original launch, 343,000 of those in Europe, where this small SUV accounts for 27% of the company's total sales.
All of which explains why we got this improved version in 2019, tasked with keeping Mitsubishi's seat warm in the Crossover category until the altogether more sophisticated Renault/Nissan-engineered MK2 version of this model came along. Lots was certainly done here - there was all-new sheet metal from the windscreen forward, with a completely fresh front end. In addition, the auto and 4WD options returned, there was an updated interior and enough extra equipment to make rivals look stingy. Plus the only engine option was a more powerful new 2.0-litre petrol engine to replace the old 1.6 (though it was still normally aspirated rather than turbocharged). In short, Mitsubishi was out to prove that there was still life in this compact Crossover.
It turned out though, that there wasn't. Sales were slow and the ASX finally left the British market when the Mitsubishi brand pulled out at the end of 2021.
What You Get
If we told you that this post-2019-era ASX was a completely new generation version of this model, we reckon you'd believe us. What certainly was new with this final MK1 ASX facelift was this car's fresh, more assertive visual attitude, especially here at the front. You can't help wondering just how much more successful this Crossover could have been had Mitsubishi realised the need for this earlier in this model's production cycle.
Most of the styling changes feature at the front where all the sheet metal forward of the windscreen is completely new. The bolder, more distinctive 'Dynamic Shield'-style front grille that back in 2019 we'd seen on other recent Mitsubishi models like the Eclipse Cross and the sixth generation L200 was been adopted here. And, in amongst all the extra chrome, there was a chunkier front skidplate and restyled squarer LED indicator and front fog lamp units which nestle in the redesigned bumper.
Facelift budgets rarely allow for any fundamental changes in cabin architecture - and this one was no exception. As for the updates that were made here, well most of them were detail ones. There were new seat fabrics - or, in the case of the top 'Exceed' model, smarter leather upholstery. The air conditioning controls were redesigned and featured piano black and silver accents. More piano black trimming featured on the central instrument panel and there was a smarter black headliner. And, perhaps most significantly, the centre-dash 'SDA' infotainment screen was increased in size from 7 to 8 inches and included Apple CarPlay and Android Auto smartphone-mirroring. The recessed gauges you view through the re-designed four-spoke leather-stitched steering wheel are very much of the conventional kind, separated by a small display with fuel and temperature read-outs.
Once inside, spacially, it's really not that much different from what you'd get in something like a Qashqai. Helped by reasonable leg room and the relatively low transmission tunnel, three adults could just about sit together back here, providing they were on pretty friendly terms, didn't mind rubbing elbows and the journey wasn't too long. Headroom's pretty good by class standards too, though is fractionally compromised by the top model's panoramic glass roof, which agreeably floods the cabin with light.
Out back. The light tailgate can't be power-operated (a modern fad we could quite happily do without) and once it's risen, there's a usefully low loading lip and a reasonably-sized 442-litre boot. To give you some class perspective, that's 20-litres more than a Renault Captur, 22-litres more than a Nissan Juke and 42-litres more than a Skoda Kamiq. Decently class-competitive then.
What You Pay
For the volume base-trim 'Dynamic' manual version, values for the first '19-plate versions of this final facelift ASX start at around £15,400 (£17,350 retail), rising to around £18,800 (£20,750 retail) for the last '21-plate models. For the plusher 'Exceed' manual version, values for the first '19-plate versions of this final facelift ASX start at around £16,300 (£18,200 retail), rising to around £19,900 (£21,750 retail) for the last '20-plate models. Add on a bit more for the auto version. All quoted values are sourced through industry experts cap hpi. Click here for a free valuation.
What to Look For
Check for bodywork damage, more likely of course, to be caused from town scrapes than any off roading. The interior plastics aren't of especially high quality and can show up scratches if not treated with care. Also, on models with a glass roof, you may experience some rattles because the surround uses double sided sticky tabs that can come unstuck in hot weather. Our customer survey reveal one owner with a failed brake caliper. Another said the rain sensing wipers had a mind of their own. Check the infotainment system and the electrics. And insist on a fully stamped-up service history.
Replacement Parts
(approx based on a 2019 ASX 2.0 petrol ex VAT) An oil filter is in the £6-£15 bracket. A pollen filter is in the £8-£25 bracket. A wiper blade will cost you from about £7-£16. Front brake pads sit in the £24-£50 bracket; rears will sit in the £20-£68 bracket. Front brake discs sit in the £30-£46 bracket; a pair of rear discs are about £87. An air filter is around £14-£36.
On the Road
In an age where increasingly, small SUVs ride and handle just like the compact hatches they're based upon, this ASX is cut from a rather different kind of cloth. But then you might expect that from a brief look at the basic recipe here. It's a small Crossover with a big 2.0-litre petrol engine lacking any sort of turbocharger, a powerplant marshalled in most models by a manual gearbox featuring only five speeds. There's also proper ground clearance - and the option of a decent 4WD system if you want it. This is how SUVs used to be - and were when this car hit the market in its very first form back in 2010. That 2.0-litre petrol engine was the only one on offer in this later post-2019 ASX and puts out 150hp, replacing a previous 1.6-litre unit that could only muster 115hp. That higher output is much higher than obvious direct rivals from this period can offer, but it's necessary given this powerplant's lack of forced induction. This inevitably affects efficiency, with the stats for the manual model seeing an unremarkable WLTP combined cycle fuel figure of 37.7mpg and an NEDC-rated CO2 reading of 161g/km.
Buyers choose between a front-driven manual model or the top version, which gives you an 'INVECS-III' CVT auto gearbox and Mitsubishi's proven 4WD system. For the times when you don't want your ASX to be front-driven, that 4x4 set-up offers '4WD AUTO' and '4WD LOCK' settings - and there's a higher-than-usual ride height for a car of this class too, set at 190mm. That doesn't make this car into any kind of off roader of course, but we think it'd be more capable on light tracks than most of its rivals. And it'd be a better tow car too for something like a small caravan, thanks to that 4WD option and the 1.3-tonned braked towing capacity. But few ASXs will have to work for their living in such a fashion - and even fewer will ever be seen on anything other than a paved surface. So if you were minded to consider this Mitsubishi, you'd have to decide whether its tarmac drive dynamics would suit your preferences. It certainly doesn't much like being thrown about, but the ride quality at speed is fine and there are some things about it you might really like; the lovely EVO rally-style gearshift paddles on this auto model for instance; and the standard rear view camera that makes parking so much easier.
Overall
If you've read any of the magazine reports on this car, you might have gathered that the motoring press isn't exactly enamoured with it. Our perspective is slightly different. Not everyone buying a compact Crossover cares about sharp handling, sophisticated cabin architecture and cutting-edge efficiency. What if you simply don't want to pay over the odds for of a car of this kind and you just need it to be good looking, supremely well equipped, metronomically reliable, decently spacious and actually be able to do a bit more than pretend to be an SUV. If that's your perspective, then there's just a chance that you might quite like what Mitsubishi has tried to do here.
Judging it by the standards of recent models in this segment is a bit pointless because the basic design of this car is pretty old. What we've really got here is a modern take on old school values. And if you like the sound of that, you'll like this car.