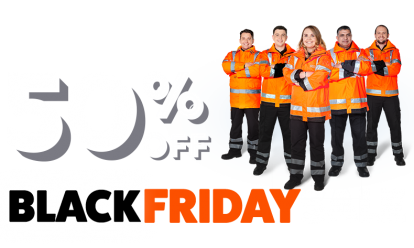 You can get covered in our Breakdown Cover sale from just £5.50 a month.* Join the UK's best breakdown provider as voted by Auto Express drivers 2021.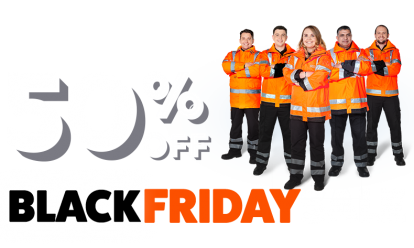 BY CLAIRE EVANS
Introduction
What it lacks in crowd-stopping style, this medium-sized Japanese contender makes up for with innovation. Introduced in 1995, it was the first Far East car to sidestep import quotas by being built in the Netherlands. More importantly, the revolutionary GDI models, unveiled in 1997, were Europe's first direct injection powered cars.
It may be designed for and built in Europe, but the Carisma also possesses the typical Japanese virtues of reliability and value for money, which make it a smart second-hand buy.
Models
Models Covered: CARISMA - 1995-1999 five-door hatchback, four-door saloon 1.6 [GL, GLX] / 1.8, 1.8 GDI [GLX, GLX-GDI, GLS-GDI] / 1.9TD [GL, GLX]CARISMA - 1999 to date: 1.6 [base, Classic, Equippe] / 1.8 GDI [Equippe, Sport, Elegance] / 1.9TD [Classic, Equippe] / 1.9 DI-D [Mirage]
History
The first Carismas arrived in the UK, in five-door hatch form only, at the end of 1995. These two initial models consisted of an 89bhp 1.6, offered in GL and GLX trim, and a 114bhp 1.8 in GLX and GLS guise. Within a year this line-up was replicated in saloon form. Then, in May 1997, they were joined by a 1.9-litre turbo-diesel, which was also offered as a hatchback and saloon.
However, the most significant arrival wasn't until later in that year, when the 1.8-litre Gasoline Direct Injection (GDI) engine was unveiled, offering what was heralded as diesel economy with petrol performance. At the same time, the entry-level 1.6 was given a power boost to 100bhp and there were minor improvements across the range. These included a passenger airbag, an electronic trip meter and new upholstery plus, for GLS models, automatic air conditioning and side airbags. Post-October 1997 cars can be recognised by their new bodyside mouldings.
The range was facelifted and revised again for 99T-registration in September 1999 with a smartly restyled front end that boasted a chrome grille, clear headlights and indicators plus a new bonnet line. The rear had a softer look with fresh tail lights and a revised boot with integral spoiler.
Inside, there was new trim, a restyled soft-touch dashboard, extra storage space and rear seats that could be locked into place for security. Petrol models gained an information centre that combined the radio display, clock and trip computer with optional satellite navigation. 'Lifestyle' badging introduced the new model designations Classic, Equippe, Elegance and Sport.
Significant changes in the suspension sharpened the handling. The 1.6-litre petrol and 1.9-litre turbo diesel engines remained but the mainstream range was now based on the 1.8 GDI petrol motor. Minor changes includes a lower compression ratio and a drive-by-wire throttle which allowed cruise control to become available. Further minor restyles took place in 2001 in a bid to boost the car's woeful sales showing. The price of the base GDI Equippe was booted through the floor, but the Carisma never threatened the top ten UK charts. 2002 saw prices reduced yet further with a sub £10,000 1.6 Classic SE model introduced, as Mitsubishi wised up to the fact that the Carisma was never going to make a credible Laguna/Mondeo challenger. A common rail DI-D diesel engine was introduced in the Spring.
What You Get
Whichever model you choose, you'll get a healthy dose of equipment. All cars come with power steering, tinted glass, central locking, driver's airbag and seat height adjustment, tilt adjustable steering column, split/folding rear seats and an immobiliser. GLX and GLS models also have electric windows and mirrors, while the sporty 1.8 GLS is fitted with alloy wheels and, from late 1997, automatic air conditioning.
Best value comes from finding a car with the Diamond option pack, which added an electric sunroof and a passenger airbag to older models. On top of all this kit you'll also get legendary reliability, great build-quality and a comfortable family car, whatever the model.
You can also expect impressively low running costs - on average 10-12% less than immediate rivals. This is thanks to low insurance group ratings, long servicing intervals, low maintenance costs, cheap parts prices and frugal fuel consumption. Recent examples may also have the balance of the three year unlimited mileage warranty to run.
What You Pay
Refer to Car & Driving for an exact up-to-date valuation section. Click here and we will email it to you.
What to Look For
This is a bit of a difficult one, as there's not too much to worry about, which is excellent news for you. So, provided you're buying a car with full service history, you shouldn't be in for any nasty shocks but check that the electric windows, locks and sunroof all work and that the air conditioner produces chilled air - fixing such items can be pricey.
With turbo diesels, check for excessive smoke on hard acceleration - it could be a sign of worn turbo seals. Generally, though, these engines are trouble-free if the oil has been changed regularly.
Replacement Parts
(approx based on a 1996 Carisma 1.6GLX) A clutch assembly is around £125 and an exhaust system about £550. Allow £30 or so for front brake pads, whilst the rear set is £50. A radiator is about £130, an alternator about £155 and a starter motor around £125.
A replacement headlamp is close to £100 and a manual door mirror should be in the region of £100. A front wing is around £160, a windscreen about £115, a tail lamp about £65 and a catalyst about £180.
On the Road
Pick of the Carisma bunch has to be the 1.8 GDI. There are several models fitted with this revolutionary powerplant, and all are capable (depending on the way you drive) of either exceptional economy or above-average performance. If you drive with a heavy right foot, then you'll notice little difference, apart from a minor power increase over the older 'ordinary' 1.8-litre models (which disappeared with the late 1999 facelift).
Tread lightly, though, and improvements in both economy and exhaust emissions of up to 20 percent are possible, according to Mitsubishi. The figures seem to bear this out. Compare a Carisma GDI with a typical equivalent rival - say a Ford Mondeo 1.8 - and the facts make interesting reading. The GDI puts out 125bhp as opposed to 115bhp for the Ford. Against the clock, it manages rest to 60 in just 9.7s (11.0 for the Ford).
Meanwhile, at the pumps, it achieves a combined fuel consumption figure of 45.6mpg (36.2mpg for the Ford). So, yes, the GDI is a rare engine that really does let you enjoy the best of both worlds.
Overall
The Carisma may not stand out from the crowd on looks, but when it comes to offering top notch value for money and providing thoroughly capable and reliable family transport, it's one of the best. And it's a car that will last, if not forever, then at least long enough to give you many years of diamond service.