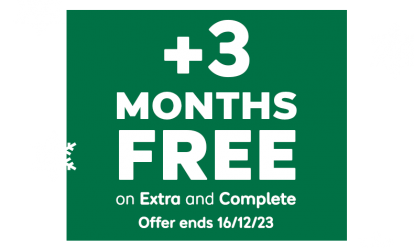 With 12 months of cover, new customers get an extra 3 months for free*.
*Added after 12 months, excludes Basic cover. New customers only. Ends 16/12/23, 7am.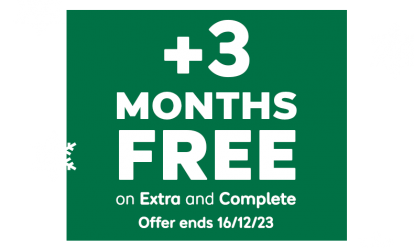 BY STEVE WALKER
Introduction
Looks aren't everything but nine times out of ten, a good pretty one will still beat one that's good but has a face like a plasterer's radio or a bulldog chewing a wasp. Renault's second generation Laguna proved the rule with a very nicely resolved styling effort that successfully blinded customers to a reliability record that wasn't always quite as easy on the eye. The third generation Laguna aimed to raise standards in every department thus making a more powerful bid for leadership in the medium range family car sector. By and large, it pulled this difficult trick off with quite a flourish but to some eyes, the aesthetic mask had slipped a fraction.
Models
Models Covered:
5dr hatchback, Sport Tourer estate: 2.0 16v, 2.0T petrols / 1.5dCi, 2.0dCi diesels [Dynamique, Dynamique S, GT, Expression, Tom Tom Edition, Initiale]
History
Laguna MkII gave way to Laguna MkIII in the summer of 2007 and the fleet customers on whose opinion and orders every medium range family car stands or falls immediately took a liking to the newcomer. The diesel range was propped up by a 1.5-litre dCi engine that seemed slightly incongruous in a car as large as the Laguna but did a decent job and stacked up extremely well on the paper, where the nation's fleet managers tend to reach their purchase decisions. 2.0-litre diesels and petrols constituted the rest of the line-up with a familiar Renault trim level range that ran from Expression to Dynamique, Dynamique S and Initiale.
Although well received in most regards, the Laguna wasn't as pleasant to look at as its predecessor and this was a major bone of contention in the media. Such concerns were partially addressed in the spring of 2008 when the range was supplemented by a GT trim level that incorporated body styling accessories to tag on a soupcon of extra visual drama. The GT models were made available with a 205bhp version of the Laguna's 2.0-litre turbocharged petrol engine and a 180bhp version of the 2.0-litre diesel which injected more life into the Laguna's performance. The GTs also featured Renault's advanced and effective four-wheel-steering system which was later employed on the svelte Lagune Coupe model launched in the latter stages of 2008.
The 2010 model year changes were brought in during the summer of 2009 and they involved a slimming down of the Laguna range. The short-lived GT trim was axed in name but the styling alterations it included were rolled out to every mid-range Laguna. Only the entry-level Expression and the top-line Initiale now lacked the lower bumpers and extra air-intakes. The petrol engine range was reduced to just one unit, the 140bhp 2.0-litre 16v option while the diesel range remained intact. A tie-in with satellite navigation specialists Tom Tom saw the introduction of a Tom Tom Edition model which included Renault's latest integrated navigation system based on Tom Tom software.
What You Get
It's always tough for manufacturers to get the styling balance right on a car that must appeal to a wide cross section of buyers. Go too sporty and for every customer that's enthused, you risk alienating another but tread a conservative path and there's a chance of leaving too many punters indifferent. This Laguna was overly nondescript in its original from but the GT models raised its game and their look was subsequently applied across all mid range variants, helping the Laguna's image. Styling will always be a matter of opinion anyway and it's far easier to be objective in the areas where Renault's effort excels.
The interior is as good as you'll find in any of the Laguna's rivals and better if your priorities are quality and class with an element of restrain. The soft-touch plastic of the fascia took soft-touch to a new level with its spongy textured finish. It might be wise not to leave valuables up there for too long unless they gradually sink and are subsumed into the dash. A neat control layout ensures the essential systems are easy to use although the joystick controller for the secondary features isn't as simple to grasp. Space for those in the back should draw few complaints and the 462-litre boot is competitive for the class and conveniently shaped. The Sport Tourer estate model's sloping rear window line suggests only a modest increase in capacity over that hatchback but Renault's Superfold rear seats will help customers make the most of what space there is by providing a flat load floor when lowered.
All models get the latest ABS technology with brake assist and ESP stability control. Should that fail, the passive safety provision runs to double pressure, double chamber airbags and dual pre-tensioner seatbelts. Renault has also focused on side-impact protection with thorax and pelvis side airbags fitted along with sensors that determine the force of any impact, adjusting the release time of the safety systems accordingly.
Standard specification on all models includes alloy wheels, a CD-RDS stereo with fingertip remote control and 3D sound by Arkamys, air conditioning, bluetooth hands free technology, an alarm, electric windows all-round, electrically heated door mirrors and a leather steering wheel. In the 2010 model-year cars, The Expression and Initale do without the sporty styling enhancements but the Initiale is the level with most equipment lavished upon it. Customers can expect wood and leather as well as the latest technological advances. There's the Carminat TomTom satellite navigation system as fitted to the Tom Tom model along with keyless entry, keyless ignition, xenon directional headlights and parking sensors.
What You Pay
Please fill in the form here for an exact up-to-date information.
What to Look For
Renault appears to have addressed many of its reliability gremlins with the Laguna MKIII. The car has scored highly in customer satisfaction surveys and the build quality that's apparent in the cabin appears to run deep. Many Lagunas on the used market will have been ex-fleet vehicles, which tends to mean lots of motorway journeys and regular servicing so these cars can be a steal despite their sometimes high mileages. Look for a model with a detailed service history and you shouldn't go far wrong. The standard manufacturer's warranty on the Laguna is three-years or 100,000 miles.
Replacement Parts
(approx based on a Laguna III 2.0 16v) Naturally with a range as varied as the Laguna's, parts prices can vary so it's probably best to check at a Renault service agent's with your registration number handy. Taking the basic parts for a 2.0 Expression as a guide, you can expect to pay around £200 for a windscreen, approximately £60 for an exchange starter motor, £150 for a headlight and around £35 for front brake pads.
On the Road
Although a wider range of petrol engine options was initially offered, the Laguna's engine range has always been biased towards diesel. It's diesel which the fleet business that props up this sector of the market is focused on and it's diesel that will make most sense for the majority of used buyers. The range runs from the 1.5-litre dCi 110 to the 2.0-litre dCi unit that was offered in 130, 150, 175 and 180 states of tune at various stages. The petrol collection was slimmed down to a 2.0-litre 16v engine with 138bhp but 170bhp automatic and 205bhp GT versions were also available.
The 1.5-litre engine does a surprisingly competent job in the big Laguna and is very impressive from a running-costs perspective. The 2.0-litre dCi options also impress with their lively mid-range acceleration. Six-speed manual gearboxes come as standard on all models but selected engines were also available with Renault's slick six-speed auto.
The second generation Laguna could certainly pound out the motorway mileage but it was never the sharpest of customers when presented with a corner. Renault pulled out all the stops to address this shortfall on this model with particular focus on keeping body-roll in check. The results are encouraging but this still isn't one of the sportier drives in the medium range sector. Where it does excel is in the areas of ride comfort and refinement. Even with the entry-level diesel installed, the Laguna is hushed at motorway speeds and the suspension irons out poor road surfaces with real aplomb without getting too wobbly through the bends. The four-wheel steering system fitted to the GT models is a worthwhile inclusion that aids manoeuvrability at low speeds while sharpening the steering responses on the open road.
To help its customers locate the models with lowest emissions, Renault badged vehicles with CO2 emissions below 140g/km with the eco2 moniker. In the Laguna range, the 1.5-litre dCi engine qualifies with 57.6mpg economy and 130g/km emissions, giving the car a theoretical 745-mile range. The 2.0-litre dCi 150 unit also qualifies thanks to the inclusion of FAP versions which have a particulate filter, longer gearing, a remapped engine and variable power assisted steering. The result is emissions of 139g/km which, married to the engine's strong performance, make these models well worth seeking out.
Overall
The Laguna isn't the most dynamic looking thing amongst its medium range contemporaries but the sportier models fare better looks wise and throughout the range, Renault's offering does much that impresses. Don't discount the economical 1.5-litre engine which punches above its capacity and the Sports Tourer variant is also well worthy of consideration. Generally speaking, the Laguna III is very well built with a classy air that isn't always apparent in rivals, which often try too hard, particularly in high specification forms. Excellent ride quality and refinement are ideal for long distance work but this isn't a car you buy for its B-road prowess even if the GT models with four-wheel steering and extra power do make an interesting choice.