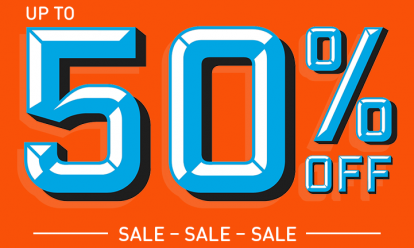 Get covered in our half price Breakdown Cover sale from just £7 a month.* We're the UK's best breakdown provider as voted by Auto Express drivers 2021.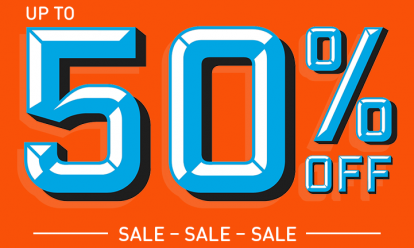 BY ANDY ENRIGHT
Introduction
The Mazda Premacy has suffered the same fate as every Mazda of recent years bar the MX-5. A perfectly good product, but without that extra something that tempts people to buy them. Call it inadequate marketing, weak advertising or poor brand presence, but Mazda haven't been able to translate product development into UK sales. The Premacy is a case in point. Launched to a warm press reaction, it has suffered at the hands of the Renault Scenic and Vauxhall Zafira.
This will be music to the ears of used buyers. Any model which suffers in this way makes a great used purchase. With the Mazda's residuals not holding up as well as its more successful rivals, a used Premacy is perhaps the best mini-MPV bargain, combining as it does a good product with low initial purchase and running costs.
Models
Models Covered:
(5 dr MPV 1.8 petrol 2.0 diesel [GXi, GSi])
History
With increasing co-operation between Ford and Mazda, the most surprising aspect of the Premacy's development was that it's UK sales were not further decimated by a Ford version. The Premacy is a proper stand-alone Mazda product, being launched to the UK in July 1999. Initial impressions were generally favourable, although it was damned with the faint praise that it was 'good for a Mazda.' Few could see buyers being tempted away from the flexibility offered by the Vauxhall Zafira or the ingrained slickness of the Renault Scenic. And so it proved.
Upon launch three models were available, the 1.8-litre petrol GXi and GSi and the 2.0-litre diesel GXi. The Premacy did have pricing on its side, offering a 1.8 litre petrol engine for the same prices as the Scenic's 1.4, and over £1,000 cheaper than an equivalent engined Zafira. Nonetheless, it probably fell between the stools of these two premium offerings and the vast welter of budget mini-MPVs that were springing from the Japan and South Korea.
In early 2002the Premacy range was mildly revised with a five-point grille, a bumper moulding with yawning orifices below the bumper and more smoothly integrated headlamps. The old car was no duffer in the style department, but the later Premacy is a sharper looker.
At the back buyers got slicker combination tail lamp pods with three oval lights arranged vertically. A 2.0-litre petrol version made an appearance, and the range-topping Sport variant also got a deep front and rear air dam and subtle side skirts. Revised alloy wheels and wheel trim designs were also on offer. The 1.8 soldiered on in base model trim and plusher upholstery was used across the range.
What You Get
Due to the fact that the Premacy seats only five, Mazda somewhat curiously fail to refer to it as an MPV. Even in five-seater form however, the Premacy has a lot going for it. Prices are less than smaller-engined Renault Scenics plus it's faster and much better equipped. On the move, it leads its class with standards of ride and handling previously unavailable in a car of this type. Body roll around corners (a bugbear usually common to all MPVs) is particularly well controlled.
As far as versatility is concerned, the Premacy trades punches with its main rivals, claiming to offer over 100 different seating set-ups. The rear seats can be reclined, folded flat, hinged forward to create a loadspace or removed completely (an easier operation than you might think given that they weigh only 12kg).
Three engine options are available to Premacy buyers, most of whom will opt for the 1.8-litre petrol unit in either 98bhp (GXi) or 113bhp (GSi) guises. There's also a 2.0-litre direct injection diesel for GXi customers. Opt for the 1.8 GSi and traction control is standard, plus there's the cost option of an automatic gearbox. All models however, get air conditioning, twin front and side airbags, ABS, roof rails, electric front windows and an alarm. Clever features include an aldehyde filter to cut out diesel and cigarette smoke (apparently a world first). The rear seats sit 50mm high than those at the front to give back passengers a better view. And Mazda has at last developed its own dash-integrated stereo system to guard against theft.
Which leaves only the look, Zafira-like at the front, with Ford Focus-style wheel arches and a Mitsubishi Space Wagon look to the rear. Mazda stylists have clearly been doing their Motor Show rounds, but the overall effect is a little more exciting than most rivals, if not in the 'other-worldly' bracket inhabited by the Chrysler PT Cruiser or Renault Scenic RX4.
What You Pay
Please contact us for an exact up-to-date valuation.
What to Look For
The Premacy suffers from the usual Mazda failing of insubstantial plastics qualities. This may appear a trivial complaint, but despite the decent equipment levels, the Premacy never feels like a sturdy product. It's obvious where costs have been cut, and it could have been done in a cleverer way. Check the interior for tears, stains and snapped off fittings, and also inspect the luggage bay and the seat backs for signs of damage when loading. Otherwise insist on a service history. Mechanically the Premacy benefits from Mazda's usual reputation for excellence.
Replacement Parts
(approx. based on 1999 Premacy 1.8 GXi) A new exhaust system will cost over £550, but aside from that little shock, Premacy parts prices aren't premier league. A clutch assembly tots up to about £125, whilst front brake pads are around £60 a set. Rear brake shoes come to £65, whilst a new radiator will be just over £100. An alternator will be £185, whilst a dead starter motor will cost £145 to replace. Those big headlamp units look costly, but are a surprisingly reasonable £80 for a new one.
On the Road
This is where the Mazda comes into its own. Similarly priced to the 1.6-litre Renault Scenics, the 1.8-litre Premacy models perform similarly as well, but the handling is far better. Body roll and lurch is controlled more effectively and there's also less high-speed float. Of the two 1.8-litre units, the GSi is perkier, with 113bhp to the GXi's 98. The driving position is not too high, and the Premacy is fun to hustle about. The GSi makes rest to 60 in 11.1s on the way to 112mph in its fastest form. If speed's not your thing, there's also the 2.0-litre direct injection diesel for GXi customers that manages the sprint to 60mph in a respectable 12.4 seconds whilst returning around 50mpg.
Overall
The Mazda Premacy is a mini-MPV with a lot going for it. Unfortunately, as with most things in life, the squeaky wheels get the oil. And whilst the Renault Scenic and Vauxhall Zafira were squeaking for all they were worth, the Premacy has been quietly ignored. For the keen driver, this is probably the best of the mini-MPVs, and the fact that it's also one of the best looking also counts in its favour. Weigh in the fact that it's super-reliable and is available at bargain used prices and the Premacy starts to merit some serious attention. UK used buyers must wake up to this fact and drive up residual values. Until they do, this could just be the best mini-MPV used deal around.