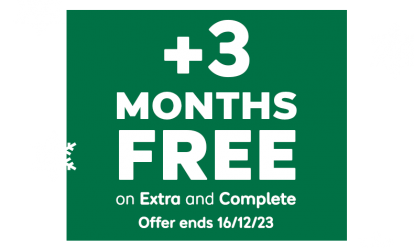 With 12 months of cover, new customers get an extra 3 months for free*.
*Added after 12 months, excludes Basic cover. New customers only. Ends 16/12/23, 7am.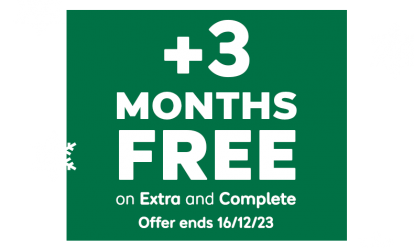 BY JONATHAN CROUCH
Introduction
A latecomer to the People Carrying MPV revolution, Honda introduced their Shuttle in June 1995. Initially it was overpriced new, then reduced. More recently it received a larger engine and some minor styling changes. On the used scene, it costs little more than the mass-market alternatives but comes generally better equipped with automatic transmission as standard. Well worth considering.
Models
Models Covered:
2.2-litre (4cyl 6-seat ES, 7-seat LS, 6-seat SE); 2.3-litre (4cyl 7-seat LS, LS Executive; 6-seat ES, ES Executive)
History
With only a single 2.2-litre four-cylinder petrol engine model (no diesels), automatic-only transmission and a seating capacity of no more than six, the first Shuttle struggled in the showrooms. Prices were slashed in June 1997 with the introduction of a revised and expanded range. The initial single high-spec ES was replaced by a seven-seat entry-level LS and a plusher six-seat SE. Both had air conditioning as standard and shared the original car's four-cylinder 2,156cc engine.
In February 1998 the Shuttle received a new 2.3-litre VTEC engine (with the same power output as the 2.2) and some minor styling changes including a new grille and bumpers plus a body colour roof spoiler. The standard automatic transmission was revised to give smoother shifts, the brakes were uprated with an electronic pressure distribution system and the instrument panel gained a rev counter and digital mileage recorder.
The entry-level car was again a seven-seat LS with twin airbags, anti-lock brakes, air conditioning and power windows and mirrors. Alternatively, buyers could choose the six-seat ES which also had cruise control, alloy wheels, an electric sunroof, roof rails and body-coloured door handles and mirrors. In February 1999 Honda added Executive versions of both the LS and ES to the range. These have leather upholstery and a CD player but are quite rare on the used market. The range was phased out late in 2000.
What You Get
Behind the wheel, you sit high up, though the fact that the driving position isn't quite as lofty as some other MPVs lends credence to the Shuttle's car-like aspirations as well as making it less of a culture shock for first-time users. What will surprise them is the way that the glassy cabin manages to swallow up to six or seven people with such airy ease.Honda tried hard to re-create the spacious atmosphere of a private jet (hence the car's original `PJ` concept code-name), providing wide individual `Captain's` chairs for both the front and centre row passengers in the six-seat models. The seven-seat models have a comfortable three-person bench in the centre row. The driver and front passenger sit high, while the seats of their travelling companions immediately behind can be removed completely should a vast cargo area be required.At the very rear, there's a neat solution to the occasional need for extra accommodation - a two-person bench that folds cleverly into the floor when out of use. Normally, this would be a claustrophobic place to ride, but the space-saving use of a column-mounted automatic transmission selector lever has enabled Honda to leave a narrow aisle that, in the six-seater, stretches aircraft-style all the way to the front. This of course means that mum or dad can storm back to separate squabbling children without leaving the car.You should find however, that your offspring (or any other willing passengers come to that) will be pleasantly surprised by the Shuttle `experience`. While younger ones will gleefully load their coke cans into the recessed seat-mounted cup holders, even gangly older travellers will find themselves able to make full use of the six-seater's `aisle` by stretching right out and reclining their seats to enjoy the panoramic views.
What You Pay
Please fill in the form here for an exact up-to-date information.
What to Look For
Very little: the car tends to prove predictably reliable. A full service history is preferable. As with all MPVs, check for parking bumps and scrapes, plus interior damage caused by over-enthusiastic children.
Replacement Parts
(based on a P-reg 2.2ES - approx ex-Vat) A full exhaust system (excluding catalyst) is around £100. Front and rear brake pads are around £60 per set respectively. A starter motor is around £270, a radiator around £180, an alternator around £295 and a front headlamp around £145.
On the Road
Some MPVs are essentially vans with extra windows and drive accordingly. Not this one. No lesser judge than ex-Grand Prix driver Jonathan Palmer at launch pronounced its handling the equal of any executive saloon.All-wishbone suspension - a rare luxury in a road car - guarantees safe, predictable handling without the kind of lurch and roll you'd normally expect in a tall vehicle of this kind. All of which allows the performance (rest to sixty in under twelve seconds on the way to 114mph) to be used to the full via the automatic gearbox (there's no manual option).The Shuttle was purposely designed to respond this way in order to match its intended role as a luxury car rather than a commercial carrier - or indeed, a family hold-all. In fact, though Honda maintain that it was designed from a clean sheet of paper, it owes much (including its smooth sixteen valve engine), to upmarket versions of the pre-1998 Accord saloon.
Overall
It costs about the same as a lesser-specified Ford Galaxy and is well worth considering. Build quality is much better and that walk-through aisle arrangement is very practical for families - even if it does restrict you to the six-seater versions.