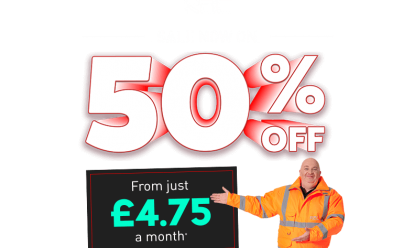 Get covered in our half price Breakdown Cover sale from just £4.75 a month.* We're the UK's best breakdown provider as voted by Auto Express drivers 2021.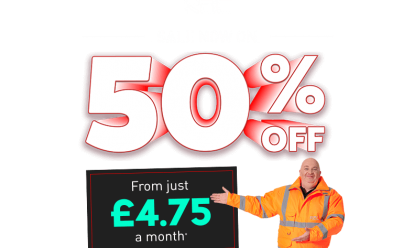 By Jonathan Crouch
Introduction
Intelligently designed, Skoda's Roomster offered an unusually different take on compact, yet versatile five-seat family motoring. In 2010, the Czech brand updated it, adding in a more efficient engine range. It was a useful embellishment to a practical, affordable compact MPV contender that certainly deserves a second look.
Models
5dr MPV: 1.2 12v, 1.2TSI, 1.2 TDI, 1.6 TDI
History
If you're after a reasonably-sized compact family car, there are basically four often unsatisfactory choices. Most start by looking at an ordinary Focus-sized family hatchback. But that may not be versatile enough. One of those Renault Modus or Citroen C3 Picasso-sized supermini-MPVs then? But that might be a little too small. A boxy van-based mini-MPV like Citroen's Berlingo Multispace or Fiat's Doblo would solve that problem - but who wants to drive a converted van with windows? People who can't stretch to the high prices you're required to pay for proper purpose-designed 5-seater mini-MPVs like a Renault Scenic or a Citroen C4 Picasso, that's who. People, in fact, who perhaps really should be considering this car, Skoda's Roomster.
If you're not familiar with the name, then we're not surprised. This car wasn't one of Skoda's more successful sellers, first introduced in 2006 and then updated in 2010 to create the version we're going to look at here as a used buy. The modest sales this car achieved were somewhat unfair since arguably, this is one of the most innovative cars that Skoda has yet produced. In creating it, they tried to blend the driving pleasure you'd get from a family hatch, the versatility you'd expect from a supermini-MPV and the practicality and size you'd expect from a van with windows. Then, with a twist of design flair, the Czech brand attempted to deliver it all for substantially less than buyers would pay for a purpose-designed 5-seater mini-MPV.
So why didn't the Roomster sell better? The answers aren't obvious, but a more efficient, adventurous engine range certainly helped its cause when the range was refettled in 2010, this model selling in this guise through to the end of 2015 when Skoda stopped offering it. Let's check it out.
What You Get
Skoda wanted the Roomster to stand out a bit more in its revised post-2010 form, hence the redesigned radiator grille and widened 3D-shaped headlamps that differentiate this version from the original post-2006 version, these changes intended to visually widen the car's front end. But it's not the front end you'll be thinking about the first time you clap eyes on this car. That side profile may seem unusual with its swooping curves and angular windowlines but it's all been designed with purpose, if one that seems to suggest that the designers of the front and rear ends had only a passing acquaintance with each other. This is, as Skoda say themselves, a car of two halves - or 'rooms' as the Czech company's PR machine would have us refer to them.
The 'Driving Room' is the area occupied by the driver and front passenger, and it feels very much like that of a conventional family hatchback. There's nothing adventurous (or especially up-market) about the design here but it all feels solid and durable and the two-way adjustable steering wheel and height-adjustable seat mean it's easy to get comfortable. Great attention has been paid to practical touches like the double glovebox or the extra-wide door bins that can accommodate a 1.5-litre bottle and have elasticated straps that run along the top for holding maps in.
As you progress rearward, you enter the Roomster's 'Living Room' and once you've found the hidden door handles and entered through the large doors, you'll find that it's here that the vehicle's van-like silhouette pays dividends. The roofline steps up, allowing the rear seats to be mounted 46mm higher than those in the front. This not only gives back seat passengers a better view but also increases the space they have on offer. Leg and headroom are both extremely generous and there's a light, airy feel to the space thanks to the large windows.
The Varioflex rear seating has also been thoughtfully designed, with the rear bench divided into three separate chairs, all of which are individually foldable and removable, though the centre seat is rather narrow. In total, there apparently are over 20 different seating configurations. If you've only two kids in the rear for example, you might want to take the centre seat out - or perhaps just fold it down and use the in-built cup-holders. And because the seats slide backwards and forwards as well as reclining for long distance comfort, you can decide between prioritising backseat legroom or rear luggage compartment space.
Which brings us to the boot. Though the rear hatch isn't the easiest thing to lift and will be awkward in confined supermarket spaces, once it's raised, you should have few complaints about the 450-litre space on offer which is not much less than Skoda's much larger Octavia hatch. It's versatile too, thanks to the way that the parcel shelf can be positioned at two different heights. So, for example, the family dog can be positioned well clear of squashy shopping on the way back from town. If you've heavier objects, they can be secured via lashing eyes on the boot floor. But of course that's only just the start.
Fold the rear seats down and a loading surface of up to 1,022mm long is created, whilst the volume rises to 1,555-litres. If you need more room, each seat unit - or all three - can be independently pivoted forward and held in place with a bungee cord which can also secure items in the boot. If that's still not enough, then each of the 16kg seats can be removed completely and shoved in your garage for a truly van-like 1,780-litres of space: just as well that a 515kg payload is on offer too.
What You Pay
Please contact us for an exact up-to-date valuation.
What to Look For
The Roomster is a largely straightforward sort of car without the flashy trim finishes or gimmicky design features that don't tend to stand the test of time too well. Check the interior for signs of heavy use, stains on the upholstery or bits of broken trim. Mechanically, the car should be sound with its range of tried and tested engines but make the usual checks to ensure that yours isn't hiding any guilty secrets.
Replacement Parts
(Estimated prices, based on a 2011 Roomster 1.2 12v) An alternator is a big ticket item at around £400, while a clutch assembly is around £200. Front brake pads are a reassuring £40 a pair, whilst somebody must have employed a pre-VW Skoda accountant when radiators were priced at £90. A starter motor is around £135, whilst a replacement headlamp is just over £100.
On the Road
If you don't want to feel like you're driving either a people carrier or any kind of converted van, then the Roomster will please, because it feels like neither. Though rear over-the-shoulder visibility could be better, otherwise everything else about the low-set driving position and the drive itself is pleasantly car-like, especially round corners where stiff springs which create a slightly firm ride over jiggly surfaces also mean that bodyroll is well resisted. These, along with the wide track, a long wheelbase and nicely weighted accurate steering create a car with plenty of grip ever-ready to change direction without fuss. Don't get us wrong, the feel isn't especially sporty, but it's certainly a cut above most that's MPV-ish.
Wind noise is decently contained too, despite the constraints of what essentially remains a boxy shape. There will though, be a little more rumble than we'd want coming from under the bonnet if you've selected the ideal pick from the Roomster's improved post-2010 engine selection, the 1.6-litre common rail TDI diesel, with its choice of 89 or 104bhp power outputs. It's nothing you couldn't live with though and in every other way, this engine is the ideal choice for this kind of car, torquey, efficient and as responsive as you'd wish. Sixty occupies around 11.5s on the way to 113mph in the 104bhp version, quite as fast as you'd want to go in this class of car.
Those wanting petrol power in a post-2010 Roomster can sample the hi-tech 1.2-litre TSI unit. It offers 85bhp in this form and is well worth the few extra hundred pounds it costs over the older 70bhp 12v 1.2-litre engine that stayed on at the foot of the range. If you can shake the piggy bank a bit further, the 105bhp version of this TSI powerplant is well worth a look too, especially as it comes with the option of clever 7-speed DSG twin-clutch semi-automatic transmission. Sixty from rest in this variant occupies around 10s.
Overall
The Roomster is unconventional - and that also makes it exactly the kind of car Skoda should be building, using Volkswagen Group parts and economies of scale to keep prices down but blending it all together with design innovation you wouldn't normally expect at this price point. If you thought practical cars were also boring, then you clearly haven't seen this one. If you're convinced by the design, then try and stretch to one of the post-2010 facelifted versions we've been looking at here. You won't pay a lot more than you would for the original version and there's a better range of more economical engines on offer.
Overall, those in search of a different take on compact 5-seat versatility will find a Roomster very affordable to run, practical to own and decent to drive. For all that, this car will remain an unusual choice - but in many ways, a very clever one.