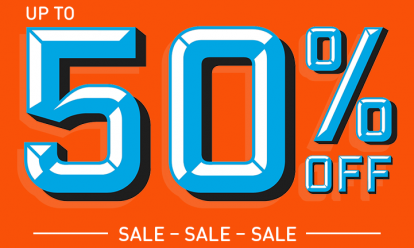 Get covered in our half price Breakdown Cover sale from just £7 a month.* We're the UK's best breakdown provider as voted by Auto Express drivers 2021.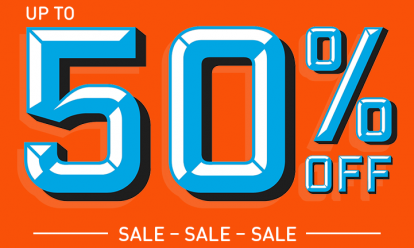 By Jonathan Crouch
Introduction
Land Rover reckons that this Discovery Sport is the most versatile premium mid-sized SUV from its era - and it's a credible claim. This is, after all, the only prestigiously-badged car in this segment from the 2014-2018 period that can seat seven. It's also smart, practical, safe - and rugged enough to go a lot further than its rivals off the beaten track. In short, for the used car buyer seeking an SUV in this class from this period, there's nothing else quite like it.
Models
5dr Mid-Sized SUV (2.0-litre TD4 diesel - 150, 180PS)
History
Think of Land Rover's product line-up and you have to think in terms of three things: 'Luxury', as defined by the various Range Rover models. The 'Dual Purpose' practical role typified by the tough Defender range. And the 'Leisure' emphasis of the Discovery line-up, one that starts right here with this car, the Discovery Sport.
Yes, this is Land Rover's representative in the important mid-sized SUV segment but when this model was first introduced back in 2014, it was far more than simply a direct replacement for the Freelander models that previously filled that role. The Freelander was a model that sat uncertainly between mainstream RAV4 and CR-V-style soft roaders in this class and the more premium-badged models typified by contenders like BMW's X3 and Audi's Q5. As a far more up market-looking thing, this Discovery Sport from the very beginning firmly positioned itself amongst with the pricier players.
It was certainly stylish enough to do so - though stylishly practical rather than stylishly fashionable. The difference is important, for this car was carefully designed to appeal to a different, more family-orientated set of buyers than those targeted by the Solihull company's similarly sized and priced but much trendier Range Rover Evoque. Further setting these two models apart is the Discovery Sport's other key attribute - and the major selling point it offers over its smaller predecessor: namely its ability to seat seven.
So you've got the idea. This car's different from a Freelander, different from an Evoque and, according to Land Rover at least, different from the competition too. That seven-seat configuration was, after all, a first in the premium part of the SUV sector. Nor, before 2014, had this segment ever had a contender that could actually seriously pull its weight off road. Add in quality, technology and the usual unrivalled brand equity and it wasn't any surprise that the Discovery Sport sold so well. It was originally launched with the Ford-derived SD4 engines from the old Freelander, but within a year of production, these had been switched in favour of Land Rover's fresh range of more efficient 'Ingenium' 2.0-litre petrol and diesel units. Those were eventually updated in mid-2019 by Ingenium engines featuring mild hybrid technology, these introduced as part of this model's mid-term update. The kind of Discovery Sport you're most likely to find on the used market though, will be a 2015-2018-era straightforward Ingenium-engined version, so that's what we're going to concentrate on here.
What You Get
Prior to this model's arrival, family SUVs with space for three rows of seats looked boxy and boring. The Discovery Sport is different, disguising its size really well. The smart front end helps here, with sleek, wraparound corners that reduce the visual bulk of the front overhang and are embellished by careful little touches of design.
Up-front in the so-called 'Sports Command Driving Position', you'll find yourself in a pleasant perch from which you realise just how far the designers of this car have come since they created the Freelander. The big buttons and utilitarian plastic surfaces of that car are here replaced by soft touch rotary controls and tactile buttons set in gloss-black surrounds.
The key cabin feature though, lies in the centre of the dash. Back in 2014, the 8-inch infotainment screen offered here was state-of-the-art and sure enough, this touchscreen monitor is clear, easy to navigate around and very informative. If you're minded to move rearwards and experience this car from a passenger perspective, you'll find the second row experience enhanced by the way that this middle row's so-called 'stadium' seating is slightly raised by 50mm, giving occupants the kind of very good view out they always appreciated in the old Freelander. Back here, you really appreciate the extra 80mm of wheelbase this car enjoys over its Range Rover Evoque stablemate, something further aided by neat cut-outs in the backs of the front seats that free up more space for your knees. If you need more, then the seat base can be slid back and forwards by up to 160mm to create as much as 112mm of knee room and 1,011mm of leg room - which could make this rear seat almost as accommodating as that in a Range Rover.
You won't want to be pushing this second row bench back though, if you've passengers above pre-school age sat behind you in the fold-out third row. Land Rover calls this car a '5+2'-seater, which probably clues you into the fact that these extra pews are for occasional child use only.
What about luggage space? Any vehicle that bills itself as being in any way 'compact', yet which claims to offer space for seven people would, you'd think, surely be compromised here. In the event, the issues aren't insurmountable, mainly because of the key engineering feature that under the skin, sets the Discovery Sport apart from its Range Rover Evoque showroom stablemate. Though the two cars share the same front end structure, this car's unique from the B-pillar backwards, is 80mm longer and gets its own very compact multi-link rear axle which frees up space for the fold-out third row seating and ensures that the rear suspension turrets make minimal intrusion into the luggage area. As a result, there's a class-competitive capacity of around 500-litres measured up to tonneau cover-level - or as much as 829-litres if you load up to the roof.
What You Pay
Please contact us for an exact up-to-date valuation.
What to Look For
Land Rover products have been featuring much improved build quality in recent years but our owner survey revealed that the brand still has a little way to go to match its German rivals in this regard. We came across several owners who'd had issues. There were plenty of reports of difficult-to-fix rattles and squeaks, so look out for those on your test drive and ignore cars that seem particularly plagued in this way. Electrical issues are relatively common too, so make sure the infotainment screen and all the main electrical functions are operating properly. Unlike its obvious segment rivals, this car might just have been used in anger off road, so it's worth taking a look underneath and around the lower bodywork for scuffs and cracks. You're more likely of course, to find damage from the urban jungle - things like scratched alloys and scratches in the inside caused through child abuse.
Find out how the car you're looking at has been used. If it's a diesel and its journeys have been mainly urban, it may be that its diesel particulate filter will be clogged up. Other issues reported include the service light staying on on the dash after a service, failing rear view camera, squeaky tail lamps, issues with the tailgate hydraulic struts and excessively noisy electric tailgate operation.
Replacement Parts
(based on 2014 Land Rover Discovery Sport TD4 150PS - approx excl. VAT) An air filter will cost around £12-£23. An oil filter will be in the £5-£17 bracket. Front brake pads sit in the £33 to £50 bracket for a set. For rear brake pads, think £38-£45, though you could pay up to around £70 for a pricier brand. Front brake discs are around £106-£155. For rear discs, think £45-£47. A water pump will be around £42-£44. A rear lamp is around £150; a front headlight around £180.
On the Road
Set off and this car feels exactly as any Land Rover of this kind should. The high-set driving position and excellent all-round visibility do a fine job in compensating for the fact that as mid-sized SUVs go, this Discovery Sport isn't actually very compact. The facts are that it's actually both longer and wider than the original first generation Range Rover, something you particularly realise in urban parking situations. Despite that though, on the move it's a vehicle that's easy to place with confidence through the turns.
In fact, Land Rover's success in finessing both ride and handling is probably one of the most impressive aspects of this car. It's never going to be quite as sharp to drive as rivals from BMW, Audi, Volvo and Lexus, but then these models have few aspirations towards off road prowess. As we'll see in a minute, the Discovery Sport does and given that, the extent of its roadgoing repertoire is wider than it really has any right to be. It's not as lithe and agile as a Q5 or an X3, of course it's not, but we'd say that this Land Rover easily matches the kind of driving dynamics you'd find in models from this era from other rivals like Volvo's XC60 or the Lexus NX.
Much of the reason why centres around the steering. Gone is the vague, wishy-washy helm you used to get in a Freelander and in its place, there's an alert and natural-feeling set-up providing for the kind of precise and accurate corner turn-in that allows you to make good use of the Torque Vectoring by Braking system. This is one of those that quells understeer through a sharp corner, lightly braking the outside front wheels in a way that subtly tightens your line and fires you from bend to bend. That's also helped by the fact that there's very little body roll and a surprising amount of grip for an SUV weighing nearly two tonnes.
It all means that you can get into a real driving flow with this car, aided by a suspension set-up that gets better the faster you go. It's a specially developed rear multi-link system that's especially good at dealing with undulating surfaces through quick, flowing curves, though is less impressive over the terrible tarmac that characterises our inner cities. That's why on the school run, you may well feel that this Discovery Sport to be living up to its name, with a greater level of firmness than other rivals deliver. Still, if you can live with that, then there's little else not to like.
On to engines. Here, we're focusing on 2015-2018-era models fitted with Land Rover's 'Ingenium' 2.0-litre TD4 petrol and diesel units; in 2015, these replaced the original SD4 Ford-derived engines this car was launched with. The transmission set-up though, has remained the same all the way through, for auto gearbox buyers being an advanced nine-speed ZF unit that's the alternative to a 6-speed manual. The Ingenium diesel powerplants have plenty of pulling power - enough to permit a towing capability of up to 2,500kgs when the optional Tow Pack is fitted. And the engines come mated exclusively to 4WD.
This car's permanent intelligent 4WD arrangement continuously varies the torquesplit front-to-rear depending on conditions and is, as before, mated to Land Rover's excellent Terrain Response system which, via a control panel on the centre console, allows you to select a drive programme to match the sort of off-road conditions the car is experiencing. This feature acts almost like an off-road expert sat alongside you, selecting the best traction mode for any given terrain type from four main settings - 'General Driving', 'Grass-Gravel-Snow', 'Mud & Ruts' and 'Sand'. Once you've chosen a mode, you've only to leave the car's electronics to work out how best to dole out power and maximise traction, sniffing out grip where none seems to exist and turning the Discovery Sport into an impressively capable off-road tool.
Our only slight disappointment with this set-up here with these pre-2019 models is that it doesn't provide you with the 'set-and-forget' 'Auto' mode that was offered on larger Land Rover models in this period and which effectively makes all the decisions for you. Those bigger Solihull designs also get another thing that the company's smaller models have always lacked - a proper low range transfer gearbox. Dedicated mud-pluggers would certainly appreciate that on this car but for everyone else, the extra transmission ratios would simply represent useless extra weight.
Anyway, even as it is, the spec of this car should enable you to get a remarkable distance off the beaten track. Ground clearance is 211mm, one reason why the car can wade through up to 600mm of water - 100mm more even than the military-surplus Defender model! Plus the 25-degree approach angle, the 21-degree breakover angle and the 31-degree departure angle are all very good for a model of this size. Axle articulation in particular is easily best-in-class, at 340mm up to 60mm more than you'd get with most rivals. If you are going to be testing that out, then you'll be glad of the sophisticated Gradient Release Control system, a logical extension of the useful Hill Descent Control system that comes into its own when descending steep and slippery slopes.
Overall
Back in 2014, once again, Land Rover looked at a market that many thought was packed to bursting point and spotted a significant gap, into which it parked the Discovery Sport. What other car of this kind can seat seven, set off in the Serengeti and slot right in as easily in Sloane Square as it will in the tightest multi-storey carpark space? No other premium compact SUV from this era can do all this. You'll need to buy carefully though: the build quality and reliability of this car wasn't always what it should have been.
Find a good one though and you'll get a great family car. Discovery Sport buyers can get all the style and class of premium 5-seat mid-sized SUVs sold by Audi, BMW, Volvo and Lexus, with the additional versatility of a third seating row, a feature that'll also attract the attention of people who'd previously have had to settle for something Korean like a Hyundai Santa Fe or a Kia Sorento. You get extra off road prowess with a Discovery Sport too, though it's not quite a match for its German rivals if you want to throw your car around on-tarmac. Fortunately, most SUV buyers don't, prioritising instead the kind of supple highway ride and fast fluid responses this car is actually very good at delivering.
It all means that for once, the advertising tagline for this model works for the product it's supposed to promote. 'Above and beyond' was the objective in developing this car. In considering the end result, you'd have to say that mission's been accomplished.