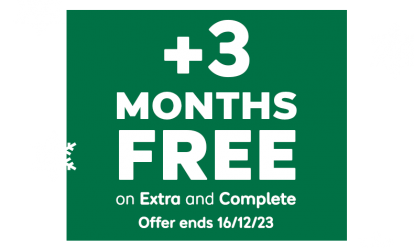 With 12 months of cover, new customers get an extra 3 months for free*.
*Added after 12 months, excludes Basic cover. New customers only. Ends 16/12/23, 7am.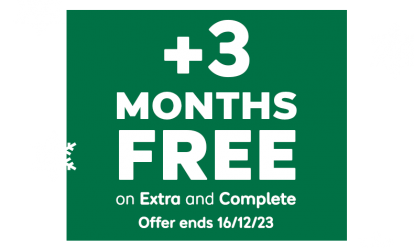 Peugeot's second generation 5008 7-seat family SUV has been continually improved, most recently with 48V mild hybrid engine tech. Jonathan Crouch takes a look.
Ten Second Review
Peugeot returned to the family-orientated seven-seat SUV segment with this second generation 5008 model and since then, it's been usefully improved, most recently with 48V mild hybrid petrol engine tech. This car's more targeted at Surbiton than the Serengeti but that's what buyers want these days. These people will love the integrated mobility solutions that can slot into the boot - and the luxurious, spacious cabin. It's also notably efficient and very safety orientated.
Background
Back in 2007, an explosion in consumer interest in SUVs left Peugeot scratching its head a little. The French brand had no contender of that kind to offer and needed a short-term stop-gap model to compete in this growing segment. So the marque turned to Mitsubishi, whose Outlander 4x4 was re-branded as the Peugeot 4007. That car stayed on the market until 2012, when it was replaced in Europe by a smarter-looking 4008 model we didn't get in the UK.
When the time came to replace the 4008, Peugeot knew that British buyers would want the new design - the car we're going to look at here, badged '5008'. The first generation 5008 was an MPV. In 2017, this moniker was applied to this second generation design, a spacious seven-seat SUV, a model subtly updated since to create the car we're going to look at here. Is it any good? Let's find out.
Driving Experience
Despite this 5008 model's positioning within the SUV genre, Peugeot won't be offering it with 4WD, which won't really help with the rough and ready marketing. In compensation, an 'Advanced Grip Control' system is being offered for extra traction on slippery surfaces. And there's 'Hill Assist Descent Control to ease you down slippery slopes. The engine line-up is carried over from other models in the brand's range. That means three units developing around 130hp, which must all be ordered with the brand's smooth EAT8 8-speed automatic transmission.
There are two conventional drive options, a 1.5-litre BlueHDi diesel and a 1.2-litre PureTech petrol. The latter unit can now also be had in e-DSC6 self-charging Hybrid form. With this, the familiar PureTech powerplant puts out 136hp and is paired with a 28hp electric motor, working via a six-speed dual-clutch auto gearbox - and a 48v battery that charges while driving. With this set-up, when the car is decelerating, the petrol motor shuts off completely, allowing the electric motor to generate energy to recharge the battery. At higher speeds, the combustion engine stops when the driver releases the accelerator pedal at a steady speed and when slowing down. When the engine is under high load, such as during overtaking, the electric motor provides additional torque with a one-off boost that compensates for the turbo's response time. This is intended to avoid the need for downshifts and, Peugeot hopes, should provide more driving comfort and dynamism. When the driver presses the accelerator fully, the electric motor provides an additional 12hp of power.
Whatever your choice of powerplant, on the move, the compact steering wheel allows for wrist-flick direction changes. If the development team had been able to give the car a little more steering feel, we might even have called it quite fun to drive. And it's still one of the better-riding 7-seat Crossovers of its kind. The light, stiff EMP2 platform that provides for this has also allowed the engineers to give this car a supple ride that's only upset by the sharpest urban potholes. At highway speeds, it's very composed indeed and this, along with impressive refinement, makes the 5008 an exemplary long distance tourer.
Design and Build
Peugeot hopes that this MK2 model 5008 looks every bit the mid-sized family SUV that so many buyers seem to want. Certainly all the hallmarks are there: a long, horizontal bonnet, a vertical front end and a raised body line. At the front, updates in more recent times include restyled headlights that flank a smart frameless grille, while gloss black side scoops and a painted treadplate are integrated within a stylish bumper design. At the rear, the taillights feature full-LED technology with Peugeot's iconic three-claw rear light signature and sequential indicator lights. These smart rear lamps are covered with a clear, smoked glass finish that extends the black boot lid on each side of the vehicle. Under the skin, it's all still based on a light, stiff 'EMP2' platform.
The 2.84m wheelbase and long 4.64-metre length should certainly make the car very spacious inside and the class-leading 1,060-litre boot capacity figure seems to bear that out. Three matching, separate, folding seats in the second row are provided, each adjustable in length and inclination. Plus there are two removable, separate, folding seats in the third row. There's also a foldable front passenger seat that will enable owners to carry especially long loads up to 3.20m in length. And, as is the current fashion, the option of hands-free motorised tailgate. Boot space ranges from 780-litres to 1,940-litres.
At the wheel, as usual with Peugeot's i-Cockpit design, you're required to view the instrument binnacle over the rim of the usual small steering wheel, rather than through its spokes, the binnacle in question being of the virtual digital kind, with traditional gauges replaced by a big 12.3-inch screen. A further 10-inch screen on the centre stack comes with seven elegant piano 'toggle switches' providing direct access to main control functions, including the radio, Connected 3D Navigation and vehicle settings.
Market and Model
This 5008 sells mainly in the £37,000 to £43,000 bracket. In other words, Peugeot certainly isn't shy about charging for this car. Most 5008 sales will continue to be made at well under the £40,000 price point though and there are three main trim levels - 'Active Premium+', 'Allure Premium+' and 'GT'. Likely rivals are 7-seat family SUVs like Kia's Sorento and Hyundai's Santa Fe - maybe also Skoda's Kodiaq, Volkswagen's Tiguan Allspace, SEAT's Tarraco and Land Rover's Discovery Sport.
To try and justify the asking figures, Peugeot has tried to offer class-leading standards of luxury. Body-hugging front seats feature an optional multipoint massage system, plus owners will be able to specify a thumping 'FOCAL' Premium Hi-Fi system and a huge panoramic opening glass roof. Media connectivity will, as you would expect, include Mirror Screen smartphone connectivity and a sophisticated 3D connected navigation system, this one linking into the TomTom Traffic system.
There's also an arsenal of safety features including an Automatic Emergency Braking System, a Distance Alert set-up, Active Lane Keeping Assistance, Driver attention warning, Smart Beam Assistance, Speed sign recognition with a 'speed suggestion' feature, Active blind spot monitoring, Park Assist and for auto models, Adaptive cruise control with a stop feature.
Built in to the design is the option for owners to add in innovative mobility solutions which can be integrated into the boot, namely the 'e-Kick', a very smart electrically assisted folding scooter, and the 'e-Bike eF01', a new electrically assisted portable bicycle.
Cost of Ownership
Peugeot is claiming class-leading running costs from this car's powertrains. Whether the choice is petrol or diesel, all versions are reckoned to stand out above their competitors with engines of the same power class. The brand reckons that the 48V mild hybrid petrol engine technology that many 5008 customers will choose reduces fuel consumption by 15%, with these savings mostly being achieved during urban driving, where the brand claims the car can run on just electric power for up to 50% of the time. Motorway efficiency remains unchanged.
The 5008 models equipped with the 48V Hybrid powertrain have a specific display embedded into the 'i-Cockpit' instrument screen. The digital display shows 100% electric driving (speedometer in blue), the flow of energy in the system, the battery charge level, its operating status via a power meter (Charge, Eco, Power) and the percentage of distance travelled in electric mode at any one time or at the end of the journey. Expect nearly 50mpg on the combined cycle and around 145g/km of CO2.
If you want to do better in a 5008, you'll need the BlueHDi 130 diesel auto variant, which manages up to 51.1mpg and up to 137g/km of CO2. The brand's BlueHDi diesel technology is based around a clever three-step after-treatment system designed to better eliminate the four nasty pollutants that diesel units usually put out - namely unburnt hydrocarbons, carbon monoxide, nitrogen oxides and particulates. The first stage sees the unwanted hydrocarbon and carbon monoxide elements converted into harmless water and carbon dioxide. In the second stage, that nasty nitrogen oxide also gets converted into water via a 'Selective Catalytic Reduction' process using a urea and water mixture called 'AdBlue' (something you'll have to get topped up every 12,500 miles). Finally, in the third step, a Particulate Emissions Filter eliminates virtually all particulates at a stroke. The result of all this is industry-leading diesel technology that many manufacturers are struggling to copy.
Summary
We're told by Peugeot that this car represents a 'lifestyle choice' and if that's the case, it needs to be able to change aspects of your motoring lifestyle; the atmosphere you drive in; the way you can use the cabin instruments; the kind of mobility choices you can make at journey's end. Sure enough, a 5008 can make a difference in all these areas, in a way that arguably no other car in this class can.
Of course, it needs to get the basics right too. So it's just as well that this is also one of the most spacious and efficient cars in its segment, attributes aided by the stiff, sophisticated EMP2 platform. True, the diesel engine can be a little noisy when pushed, but the latest Hybrid petrol powerplant is a great alternative to that. And other models in the sector can still handle better on the limit, though to some extent, the direct, involving feel delivered by the clever 'i-Cockpit' driving position is effective in masking this. You may also be disappointed to find that unlike its rivals, Peugeot isn't prepared to offer a 4WD option on mainstream models.
So, how to sum up? Well this is, like its 3008 stablemate, a very sophisticated kind of mid-sized SUV. It feels special in a way that no other car in this segment does. In a way that's uniquely Peugeot. That's important. As this car undoubtedly will be for its brand.