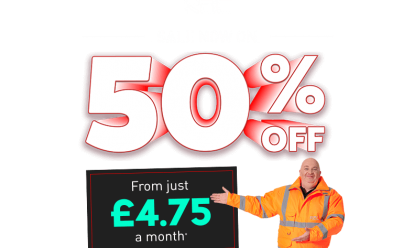 Get covered in our half price Breakdown Cover sale from just £4.75 a month.* We're the UK's best breakdown provider as voted by Auto Express drivers 2021.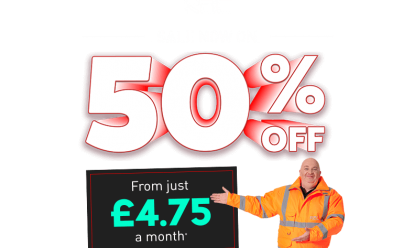 By Andy Enright
Introduction
Land Rover's original MK1 model Freelander was a great case study in perseverance. The first cars were well styled but never that well built or even that great to drive. Fortunately the company acted quickly and developed the Freelander nameplate, giving it constant updates and infusions of cash. The second generation Freelander 2 was a whole lot better but it had a tough time keeping on top of a rapidly developing market. With a whole lot of new and very good market entrants, the baby Land Rover really had to look sharp.
It was first launched way back in 2006 and six years later, remained on sale with a replacement still three years away. Land Rover needed to give this car a last lease of life - and did so. Does buying one of these 'last-of-the-line' 2012-2015 Freelander2 models on the used market makes sense? Or is this one best left alone?
Models
5dr Compact 4x4 (2.2-litre diesel [GS, SE Tech, Black & White Edition, Metropolis])
History
This second generation Freelander was launched in 2006 to take on a host of mainly Japanese rivals. It did, establishing itself near the top of the compact SUV sector, unchallenged off road and a force to be reckoned with on-tarmac too, especially after an efficient stop-start system was introduced in 2009. Even so, by 2010, cheaper versions of this car were losing sales to pretend offroaders from the Qashqai 'crossover' class, while top models were being threatened by ever plusher and pricier compact SUVs from BMW, Volvo and Audi. Land Rover responded with a styling update, a 2WD option and a pokier 190PS SD flagship version of the familiar 2.0-litre diesel engine, which by now was the only unit on offer.
It wasn't quite enough. The Freelander still lacked the showroom polish of some of its German prestige rivals: that 'Range Rover for the real world feel' that the brochures promised. So Solihull tried again and in early 2013, the more premium-feeling versions we're going to look at here were launched, with minor styling tweaks, some key hi-tech options and much smarter cabins. In truth, it was a bit of sticking plaster development, aimed to staunch the loss of sales until the car's replacement arrived in 2015. That car would no longer bear the Freelander badge, instead being dubbed the Discovery Sport.
What You Get
Not too many changes were made to the looks of this post-2012 Freelander. But then, not too many were needed, for the car had already received a fairly far-reaching facelift early in 2011 that had given it a sleeker front end with revised grille and headlamps, plus bigger door mirrors. Despite that, the designers still managed to make further tweaks to this 'last-of-the-line' version, re-styling the headlamps yet again and equipping them with the latest in Xenon LED technology. There was also a fresh signature graphic for the front running lights, while the grille and foglight bezels got a bright finish. There were also paint detailing changes to the front grille surround, plus insert bars and a fender vent to harmonise the different elements. Smarter alloy wheel designs and a range of eye-catching paint colours rounded off the improvements.
It's inside though, that the updates made to this car were most apparent. Previous Freelander 2 models had been a little 'Fisher Price' inside. The big, chunky rubberised knobs and dials of earlier models were very durable and easy to use but that didn't give the cabin the kind of up-market sheen potential buyers got in BMW or Audi SUV rivals, the cars Land Rover wanted to target. Hence the improvements made here in the creation of the kind of interior that, to be frank, this car should always have had. There was a brand new centre console that was much more in keeping with the 'mini-Range Rover' theme that Solihull was so keen to create. It was dominated by the same kind of 7-inch colour touchscreen that had been used in the brand's larger models for the operation of audio, 'phone and navigation systems that could also work with so-called 'Say What You See' voice activation. As an infotainment set-up, it wasn't the most immediately intuitive on the market, but it was a big improvement over what had gone before. It also functioned as the display screen for the optional rear view camera, another premium addition on top models, with dynamic lines representing the boundaries of the vehicle and the driver's predicted path when reversing. The system also incorporated 'Hitch Assist', a graphic superimposed on the camera showing the position of the tow ball.
At the base of the centre console below the gearstick, early Freelander2 model owners used to find a rotary control for the clever Terrain Response system, but with this late version, this dial was replaced by the kind of much smarter row of switches that Land Rover was using in its larger Discovery or a Range Rover Sport models. Below these, Freelander regulars might notice that with this later version. there's a lot more storage space - notably a cupholder and a shuttered compartment between the seats, housing another cupholder plus USB and Aux-in points - a perfect secure place to store and charge up your 'phone and other electronic devices. Room for this was freed up because the previous conventional handbrake had been replaced by a space-saving electronic one.
There were other changes too for this last-of-the-line version - a keyless push-button start system for example: no keys any more. And enhancements were also evident through the four-spoke leather-trimmed steering wheel. Though the basics of the so-called 'Command Driving Position' remained unaltered, with great visibility out of all four corners of the vehicle aided by narrow front A-pillars, the dials in the crisp, restyled instrument cluster were far more the kind of thing potential buyers now expected to see in a premium small SUV. The main gauges were separated by a 5-inch screen showing primary vehicle-related information such as temperature and fuel levels, gear positions and the chosen Terrain Response setting.
What You Pay
Please contact us for an exact up-to-date valuation.
What to Look For
The Freelander used to have a distinctly second rate reliability record, but the Freelander 2 has improved things by leaps and bounds. Check if a tow bar has been fitted and also check the tyres for odd wear patterns. Although the Freelander 2 is very capable off road, there are limits to its ground clearance, so inspect the underside for signs of damage to the suspension, exhaust and front valance. The diesel engine is a tough unit and if you're test driving the car on a cold day, don't be afraid if the Stop/Start system fails to kick in. The engine is programmed to keep running at temperatures below three degrees Celsius. The lower dash plastics can scratch easily and make sure the glove box hinges are still in requisite order.
Replacement Parts
(based on 2013 Freelander TD4 - approx excl. VAT) Mirror glass retails at £20 for the flat panel and £25 for convex glass. Tail light bulbs are just 29p a pop and a lamp assembly for the rear number plate is £10. An auxiliary drive belt is £15 and oil and air filter elements are £7 and £6 respectively.
On the Road
All Freelanders of this generation get the familiar Peugeot/Citroen-derived 2.2-litre turbodiesel, upgraded in recent years to feature 5 per cent more pulling power, 420Nm in total and certainly plentiful enough to allow for a useful 2,000kg braked towing weight.
Most buyers choose this unit in TD4 150PS form with either 6-speed manual or automatic transmission, but it can also be ordered in pokier 190PS SD4 guise - a variant that comes with an auto gearbox only. Even so, this top model is still able to significantly reduce the 0-60mph TD4 sprint time from 10.9s to 8.7s and raise the maximum speed from 112 to 118mph.
It is the TD4 Freelander that most will choose though and here, there's an option that, until a few years ago, would have been unthinkable in any Land Rover product: 2WD. With 23% of the European compact SUV segment these days based around 2WD models, this wasn't an area of the market that Land Rover could continue to ignore, especially as incorporating it enables this car to take on Qashqai-class Crossover pretend 4x4s as well as RAV4 and CR-V-sector soft roading compact SUVs. But isn't buying one of these without all-wheel drive rather defeating the point? Land Rover says not, pointing out that their 2WD Freelander eD4 has the same underbody protection, sump guard and great ground clearance as the 4WD model. With a set of Winter tyres fitted, you might not even notice any difference in a cold snap.
Most buyers though, will understandably want the usual full-time intelligent 4x4 set-up that, as ever, is based around a sophisticated Haldex centre differential that channels drive mainly to the front wheels but can direct it rearwards as and when needed. All but entry-level 4WD variants got Land Rover's excellent Terrain Response system which, via a switch panel behind the gearstick, allows the driver to select a drive programme to match the sort of off-road conditions the car is experiencing. This set-up acts almost like an off-road expert sat alongside you, selecting the best traction mode for any given terrain type from four main settings - 'General Driving', 'Grass-Gravel-Snow', 'Mud& Ruts' and 'Sand'.
Once you've chosen one, the car's electronics work out how best to dole out power and maximise traction, sniffing out grip where none seems to exist and turning the Freelander 2 into a far more capable off-road tool. A nice touch is a display panel with a diagram showing the front wheels' steering angle, useful if you've become disorientated on a seriously muddy track. There's still no low range transfer case, which may scrub this Land Rover from the shortlists of those who want something really rough and ready, but it's still true to say that no other car in this class can get close to this one's off road abilities.
Ground clearance is 210mm, one reason why it can wade through over half a metre of water, while the 31-degree approach angle, the 23-degree breakover angle and the 34-degree departure angle are all excellent. If you are going to be testing that out, then you'll be glad of the sophisticated Gradient Release Control system, a logical extension of the old Hill Descent Control system for descending steep and slippery slopes.
Overall
The Land Rover Freelander 2 was on sale for a long time but never really outstayed its welcome. Right though to 2015, it felt a smart, relevant and desirable vehicle. That's why buying one of these last-of-the-line versions is still a very viable proposition. Land Rover's reliability record isn't the greatest, it has to be said, but by 2012, most of these issues had been pretty much sorted. This car might still not be quite as hassle free as owning a Toyota RAV4, but if you can negotiate the odd hiccup, there's a whole lot of recompense about Freelander 2 ownership.