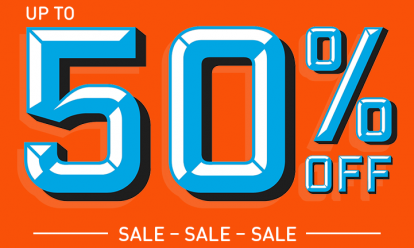 Get covered in our half price Breakdown Cover sale from just £7 a month.* We're the UK's best breakdown provider as voted by Auto Express drivers 2021.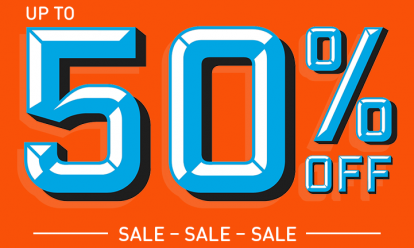 By Jonathan Crouch
Introduction
There's nothing quite like a Land Rover Discovery and a 2014 model year package of final improvements for the fourth generation version cemented its position as the most practical and capable choice in the large SUV sector. These updates added extra high-tech equipment, a whole raft of subtle cosmetic updates and a greater emphasis on improved efficiency and lower emissions. The result was an even more compelling multi-purpose proposition that makes eminent sense as a used market buy in this segment.
Models
5dr Family 4x4 (3.0-litre SDV6 diesel [GS, XS, HSE Lux])
History
Without the Discovery model, it's doubtful whether the Land Rover brand would even exist today. Launched back in 1989, the original version merely bolted more spacious bodywork onto an aging Range Rover chassis but the sales it generated were enough to save the company. They also financed a more sophisticated five cylinder air suspended model in 1998 at the same time as the company's engineers were busily beavering away at something much better, the design that ultimately became the improved fourth generation version we're looking at here.
This car traces its parentage back to the third generation Discovery3 of 2004, a design vastly superior to anything that had gone before. Until that point, family SUVs had either been very good off road or very good on it. Thanks to its double chassis and air suspended 'Integrated Body Frame' technology, this car could be both and customers loved it. Sadly, there was less sophistication beneath the bonnet and in terms of the variants on offer, customers ended up having to choose between thirsty or slow.
Hence the need for the fourth generation Discovery4 model we first saw in 2009. That car at last had a properly performing diesel engine - a 3.0-litre TDV6 unit, quickly further refined and re-badged as an 'SDV6' powerplant. But its heavy underpinnings put it at a disadvantage to more modern German rivals. Some of these Land Rover were able to take on with the second generation Range Rover Sport model launched in mid-2013, but lower-order Mercedes, BMW and Audi SUVs all still needed a competitive Discovery model to keep them honest: this final version of the fourth generation design provided just that. Launched in the Autumn of 2013, it was now known merely as the 'Discovery' and offered buyers greater efficiency, higher-tech equipment and slightly smarter looks. It sold until an all-new fifth generation Discovery model was launched early in 2017.
What You Get
You'd have to be quite a Land Rover enthusiast to spot the visual changes that differentiate this updated post-2014 Discovery from the original version of the fourth generation model. That's probably as it should be. The Discovery has its own timeless roadway presence that the Solihull stylists messed with at their peril. So the huge slab-like bonnet, the stepped roof and the wrap effect that characterises the rear side windows - all these things were present and correct when this final version of the 'Disco4' was unveiled for the 2014 model year.
The bluff nose was familiar too and there were smarter headlamps, a glossier radiator grille and foglight surrounds, restyled bumpers and more rounded door mirrors. Nothing too major then - but of course, the important changes to this car had been made some time before. In 2004 to be exact when in the design's progression from second to third generation status, 17.6cms were added to the body length. This turned it from a cramped five-seater with two occasional extra berths to a proper seven-seat SUV unrivalled in its segment for space and comfort. Now we're not pretending these foldaway rearmost seats - they're very easy to erect - are where we'd want to be on a very long trip but they certainly provide more space than you'd get in the optional fold-out chairs offered in, say, a BMW X5 or a Range Rover Sport. And are roomier than the standard third row seating you get in an Audi Q7. Two adults will be fine on shorter trips and a couple of kids will be happy here just about any time.
Things would be even better at the very back if the middle row bench could slide back and forth so that shorter folk here could help out longer legged occupants behind. Unfortunately, that's not possible, but then to be fair, that's a rare feature in this market segment. What's important is that there's comfortable head and legroom for two and space at a pinch for three, provided the centre occupant doesn't mind sitting with legs astride the rather prominent centre transmission tunnel.
And at the wheel? Well how far you climb up into the commanding seat will depend on whether you've set the air suspension in its easy access mode which lowers the car by 50mm to make getting in a touch easier. Once you're in, you'll find a cabin that's a bit like the outside, less sporty and sophisticated and more durable and commanding. Which is not to imply that it isn't very nice indeed. True, the speedometer's a little hard to read, without numbering in 10mph increments. And the infotainment touchscreen that on all but base-trimmed models dominates the centre of the dash is a little cluttered and complicated to use until you get used to it. Having said all that, the cabin quality is certainly a good few notches nicer than it used to be, with stitched leather and soft-touch plastics much in evidence. And there are lovely touches like the rotary chromed Jaguar-style gear lever that rises elegantly out of the fascia on start-up, just in front of the Terrain Response panel that takes pride of place at the base of the centre console.
The cargo bay is accessed via a neat asymmetrically-split two-piece aluminium tailgate, so in true Range Rover style, you can use it as a picnic seat or a viewing platform, plus there's the added advantage that you need only raise the top part if you're putting in small items. If you're accessing the whole luggage area, there's 280-litres if all three seating rows are in place, 1192-litres if the third row seats are folded and a class-leading 2,558-litres if both second and third rows are flat.
What You Pay
Please contact us for an exact up-to-date valuation.
What to Look For
The Discovery used to have a distinctly second rate reliability record, but throughout its life, the Disco 4 improved things by leaps and bounds and by the time of this post-2014-era model's introduction, most faults had been pretty effectively ironed out. Check if a tow bar has been fitted and also check the tyres for odd wear patterns. Although the Discovery is very capable off road, there are limits to its ground clearance, so inspect the underside for signs of damage to the suspension, exhaust and front valance. The diesel engine is a tough unit and if you're test driving the car on a cold day, don't be worried if the Stop/Start system fails to kick in. The engine is programmed to keep running at temperatures below three degrees Celsius.
Our ownership survey revealed a mostly very satisfied band of customers though inevitably, there were a few issues. One owner had had problems with the instrument display putting up erroneous requests for service appointments and an incorrect 'diesel particulate filter full' warning. Another had had a solenoid fault, while one buyer encountered a problem with an inlet valve n the turbo sticking open. Don't believe misleading reports suggesting that things like brake discs, brake pads and wiper blades wear quickly: they're actually pretty durable.
Replacement Parts
(based on 2014 Discovery 3.0 SDV6 - approx excl. VAT) An air filter sits in the £8 to £15 bracket, an oil filter costs around £8 to £12 and a fuel filter costs around £30, though you could pay up to around £70 for a pricier brand. Brake pads sit in the £12 to £20 bracket for a set, though you could pay up to around £28 for a pricier brand. Brake discs sit in the £12 to £25 bracket (though you can pay up to around £30 to £40 for a pricier brand). You'll pay around £16 for a drive belt and somewhere in the £35 to £7 bracket for a timing belt (though pricier brands can charge you anything up to around £210 for a timing belt for this car). Tyres sit in the £35 to £45 bracket. Wiper blades cost in the £8 to £12 bracket, though you could pay up to £25 for pricier brands. The wing mirror glass is priced in the 16 to £25 bracket, while a complete wing mirror costs around £270 to replace.
On the Road
There's still something very special about a place behind the wheel of a Discovery, the characteristically high driving position giving you a great view out over the vast square bonnet. In contrast to more car-like rivals, it's not a cockpit-like experience with all the controls angled towards you as they would be in, say a Range Rover Sport. No, this is different - a place of command: a place to do business with the elements, be they the snake-infested swamps of the rainy season in the Serengeti or the snarled-up traffic of a wet windy morning on the school run.
View the car from this perspective and you're less likely to wonder why you can't throw it about with abandon and more likely to simply settle back and enjoy the class-less way it cruises through the urban landscape. It's around 500kgs heavier than its most obvious German rivals thanks to the 'Integrated Body Frame' double chassis underpinnings - which is an awful lot more bulk to carry around. Having said that, the standard air suspension still manages the car's mass and height with impressive precision. Yes it wallows a little through the corners if you're really pushing on and ultimately, the limiting factor is grip but it's fine for its intended market without ever feeling sporty enough to impinge on Range Rover territory.
So most of the time, you'll drive this Discovery at a saunter, though having said that, the torquey 256bhp 3.0-litre SDV6 diesel (the only engine offered by the time of the 2014 model year update) is always ready to break into a run, accompanied by a rather wonderful snarl at the same time as you move smoothly up and down the standard ZF auto gearbox's eight ratios. That's assuming you're not taking control yourself via these steering wheel-mounted paddle shifters. Land Rover claims shift times of just 200 milliseconds which, in conjunction with the boast that the 3.0-litre diesel delivers 600Nm of torque in only 500 milliseconds from idle (thus giving instantaneous access to 95 percent of the engine's maximum torque) perhaps explains why the Disco feels so unfeasibly lively off the mark.
To be specific, 62mph from rest occupies 9.2s on the way to 112mph. We can't see why you'd ever want to drive this car more quickly than that. More importantly, pulling power is sufficient for Land Rover to quote a mighty 3,500kg braked towing limit (750kg unbraked). Better still, the air suspended ride is brilliant, the brakes are excellent, the steering accurate and refinement is quite astonishingly good given the boxy shape.
All of this is especially impressive in light of the fact that thankfully, Land Rover refused to compromise on this car's legendary off road ability. Or at least it didn't for the UK market. Elsewhere, base versions of this car were offered with a lighter, less effective Torsen 4WD set-up and without a low range gearbox, the same kind of option that in this era was also made available on cheaper Range Rover Sport models. Solihull clearly thought that British Discovery buyers wouldn't stand for that, so UK models got a proper heavy duty 4x4 system able to direct fully 100% of torque to either axle. If you do find yourself somewhere really sticky, it can be locked in the optimum 50:50 front-to-rear power-split ratio that will ease you out.
If that sounds complicated, then don't worry. This car can automatically manage all the off road driving decisions you'll ever have to make via a very clever little switch panel down at the bottom of the centre console, this the company's patented - and here further improved - Terrain Response system. This is virtually akin to having an expert sitting alongside you, helping to get the best out of the vehicle, on or off road. As a driver, you simply choose one of five terrain settings provided by the panel's top rocker switch. There's a general tarmac driving programme, plus one for slippery conditions (dubbed 'Grass/Gravel/Snow') and three specialist off road modes ('Mud and Ruts', 'Sand' and 'Rock Crawl'). There's also the option of a launch control function designed for deep sand and for this model update, tweaks were also made to the Hill Descent Control and the Rock Crawl mode to ensure tricky manoeuvres could be made that bit easier. What it all meant was that owners could simply turn the knob, tune up Radio 4 and watch the worst the elements could throw at them glide past the window. It's brilliant.
You probably won't care how the Discovery manages all this but those who do will be interested to know that a lot of this capability is down to class-leading wheel travel and articulation. And the way that the air suspension can increase the standard 185mm ride height to as much as 310mm over really rocky surfaces. The option to set the car riding that high is also an obvious advantage in water. It accounts for the enormous 700mm wading capability. Some original owners paid extra for a Wade Sensing feature that shows the depth of the water being driven through. Here, a visual display and warning chimes alert the driver as the water level rises around the vehicle.
And while we're talking about how high this car can get off the ground, we should also mention how that facilitates an impressive approach angle of 37.2-degrees that'll get you up steep slopes. And once you've used the standard Hill Descent Control to ease you down them again, you'll be glad of a useful departure angle of 29.6-degrees. For us, a Land Rover product should be head and shoulders above all other SUVs when it comes to off road access. Which is where this car really delivers.
Overall
The world takes on a different appearance from behind the wheel of a Land Rover Discovery. At the helm, you know you're in a car that can take on just about anything, be that a seven-up trip to the Alps or a relaxing ride home on a wet and slippery winter's night. But it's only when you put it through its paces in properly extreme terrain that the genius in its design becomes fully apparent. How can a car capable of such extremes on the rough stuff be so utterly easy to use on the school run? Only Land Rover knows.
Of course, German branded SUV rivals are sportier, but then the Solihull brand has the Range Rover Sport to take them on - for those who can afford it. Those who can't and want to buy British need a Discovery that can stay in the same dynamic ballpark as an M-Class, a Q7 or an X5 at the same time as continuing to obliterate cars of this kind off road. A Discovery that isn't vastly more expensive to run. And one that can feature all the high-tech gadgetry the Germans offer. This last 2014 to 2016-era version of the Discovery 4 was very much that car.
There's a clever, classless feel about it that nothing else from this period can quite replicate. Other rival SUVs claim to be tough but at the wheel, you're always a little hesitant to see them prove that. A Discovery's different, with a sheer depth of capability that's constantly tempting you into finding reasons to test it - to enjoy what it can do. Potholed tracks no longer need to tackled at a snail's pace, the softest roadside verges become viable turning opportunities and any muddy bank cries out to be driven down and up again, just for the heck of it. In contrast, some other sportier large SUVs can feel, well, rather silly. But then, this is a different way to go in this segment. A uniquely capable car of its kind and a British success story that we should be proud of.