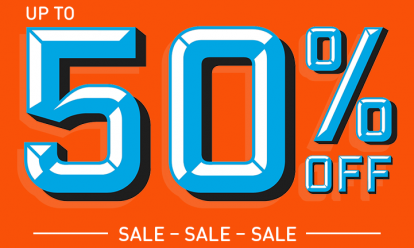 Get covered in our half price Breakdown Cover sale from just £7 a month.* We're the UK's best breakdown provider as voted by Auto Express drivers 2021.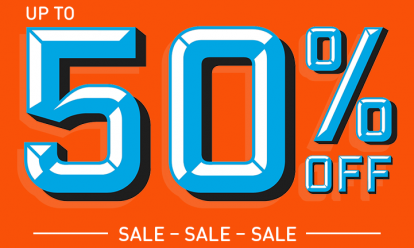 By Andy Enright
Introduction
Honda is a company that never fails to surprise us. It's an organisation with such a focus on innovation that its ideas are often far ahead of what the general public expects. So much so that it's sometimes only later that many tend to appreciate quite what they were offered and missed. The Honda NSX came and went with modest sales but is now a cult vehicle. Few realised that the Stream MPV was great fun to drive until it had been and gone. Then there's the original Insight hybrid, which is now just about the coolest city car you can buy.
A certain element of this has seemed to afflict the CR-Z coupe. It too is a hybrid and seems to be a vehicle that only now is beginning to pique the attention of some. Does a small, sporty hybrid make sense? Of course it does and buying a used one takes the edge off what is usually the most genuine complaint about these cars, namely that they cost too much when new. Here's what to look for when shopping for a used example.
Models
2dr coupe (1.5 petrol/electric hybrid [S, Sport, GT])
History
When the Honda CR-Z made its European debut at the 2010 Geneva Motor Show, it attracted little in the way of column inches. After all, what was new here? Yes, it was a sporting hybrid coupe but with 122bhp, it was never going to excite the enthusiasts and it seemed to have been trailed for so long in one guise or another that fatigue had long since set in. The concept car was first shown as the Honda Remix in 2006 and then the Small Hybrid Sports in 2007. The 'Compact Renaissance Zero' or CR-Z concept car was then shown at the 2007 Tokyo Show and then in 2009 at the same show we had the CR-Z Concept 2009. So you can understand why when the production car appeared at Geneva it was met with virtual apathy. This again? We waited so long for this car and it's got 122bhp? Pass.
The CR-Z arrived in UK dealers in June 2010 and again met a muted reception. Even with its low emissions and excellent fuel economy, the CR-Z wasn't immune to the effects of the recession and discretionary purchases on sporty coupes were hit hard. Honda attempted to keep us interested, showing a Mugen model with 197bhp that didn't actually make production but graced the pages of the enthusiast press and acted as a showcase to the potential of this car. In 2011, the entry level S model was quietly dropped from the books and Honda campaigned with the better-equipped Sport and GT versions instead. A revised and more powerful CR-Z was announced at the tail end of 2012.
What You Get
The CR-Z looks exactly like a Honda sports car should, its wedgy profile and chopped-back tail showing us precisely what an Eighties CR-X coupe would look like if it were modernised for a very different world. Yes, it would be nice to see the cabin built from higher quality soft touch furnishings, but then Honda designers are rather good at building great cabins from pretty average materials: and this is a great cabin. You sit in big, winged sports seats and, as in almost every Honda, you're perfectly placed to feel totally at one with the car and engage with an array of futuristic instruments that could have been lifted from the set of a sci-fi movie.
Back seat accommodation is for small children only, unless you've some particularly accommodating friends who need a lift home from the pub. The boot's reasonable though, with 225-litres on offer despite the necessarily raised height of the floor to accommodate the new lithium Ion batteries beneath. Fold down the rear seats and you can extend this to 401-litres, enough for a couple of suitcases or two golf bags. Whichever CR-Z you choose, you should find it to be decently equipped. In line with the high-tech feel of the car, even the basic model gets features like heated mirrors, daytime running lights, climate control, Honda's Vehicle Stability Assist technology and six airbags. At the very top of the range, there's a hands free telephone kit, a panoramic glass roof, xenon headlights, heated seats and full leather trim.
What You Pay
Please contact us for an exact up-to-date valuation.
What to Look For
Honda's CR-Z has recorded an impressive reliability record. Look out for the usual city scrapes and kerbed alloys but very little goes wrong with the running gear. Both engine and transmission seem bullet proof and the owner profile of the CR-Z, plus the age of used examples on sale, means that they tend to be very well cared for. Many sports coupes are a bit of a shot in the dark as a used buy. Here's one that's quite the opposite. About the only thing that does wear are some of the interior fabrics on higher mileage cars.
Replacement Parts
(approx based on a 2011 CR-Z) A headlamp unit for your CR-Z will set you back around £160, while an air conditioning compressor is £300. A starter motor is £120 while a set of uprated EBC front brake pads will set you back £75. Standard OEM pads can be yours for £50 a pair.
On the Road
Just how much fun is it really possible to have with only 1.5-litres of engine beneath the bonnet, a petrol powerplant lacking either turbocharging or supercharging to wake it up? A modest amount, as you might guess. This unit does have an extra ingredient that gives it a bit of extra zip - namely the electric motor that sits between the engine and the gearbox and throws in an extra 14bhp when required boosting output to 122bhp.
At the wheel, the really neat bit is this Honda's 3-Mode Drive System. This is basically a way of adapting the IMA hybrid technology according to driver preferences via 'Sport', 'Normal' and 'Econ' modes selected through rocker switches adjacent to the steering wheel. Selecting 'Sport' not only changes the instrument hue to red to get you in the mood but also delivers more torque from the electric motor at the same time as sharpening both throttle and steering response.
In this mode, the Honda registers a sprint time of just over 10s to 60mph which isn't too bad, but it'll still be left at the lights by any self-respecting hot hatch and quite a few merely warm ones as well. The Honda feels briskish and no more, although the added torque of the electric motor's contribution at around 1500rpm gives it a welcome feeling of muscularity. Run the system on full assist to get the most performance and you'll also feel the benefit at the very top end, but doing so will deplete the battery's reserves quite quickly, whereupon the CR-Z will feel distinctly flat. Honda has done a good job on making the most of what the CR-Z's got and the tuned exhaust makes a great noise, as indeed does the eager and energetic Honda engine. This car might not make any big performance numbers but that doesn't mean you can't have fun driving it.
Overall
The Honda CR-Z has been a car which has never really gained traction with British buyers. Honda revised the car heavily in 2012 to remedy this but we're interested in these pre-facelift cars here. Are they worth a punt on the used market? Absolutely. As long as you don't want a sports coupe that's genuinely rapid in a straight line, you shouldn't be disappointed. The CR-Z handles tidily, has a charisma of its own and will turn in respectable fuel economy figures. Little goes wrong with these cars, previous owners will normally have soft-pedalled them and they might well become quite a cool niche product. Get in quick.