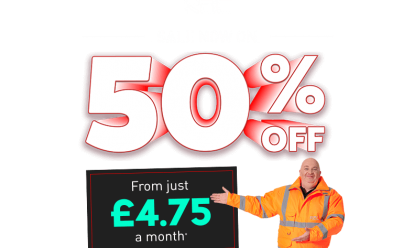 Get covered in our half price Breakdown Cover sale from just £4.75 a month.* We're the UK's best breakdown provider as voted by Auto Express drivers 2021.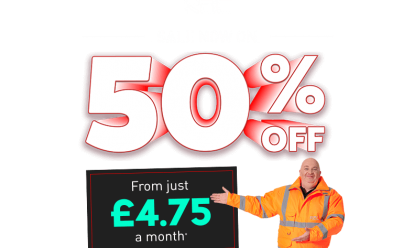 By Andy Enright
Introduction
In the real world, the way people use their compact SUVs is resolutely road-based. Most such motorists would probably think 'green laning' was keeping at an economical 65mph on the slow lane of a motorway. Honda, more than any other car maker, is a company that lives in the real world, designing its products to suit. Cars like this one, the improved third generation CR-V, continue a design approach based on bettering rivals where it counts.
An easy way to irritate Honda's PR machine has always been to call this car a '4x4', even though all three of its generations, the 1997 MK1, the 2002 MK2 and this 2006 MK3, have all been all-wheel driven. The brand doesn't even like the term 'SUV', though it can hardly avoid that when listing this car's direct rivals as Land Rover's Freelander and Toyota's RAV4. Both were substantially improved following the original introduction of the third generation version of this Honda, so by 2010, this CR-V had to up its game too with a mild facelift and a fresh diesel engine that could be ordered with the auto gearbox that so many buyers wanted. Here's how to track down a decent used example.
Models
5dr compact 4x4 (2.2 diesel [Juro])
History
The Honda CR-V has established a profitable position for itself in the compact SUV / Crossover marketplace ever since the first generation car arrived in 1997. If anything, this Japanese maker's offering was ahead of its time in that it made little pretence of being any good in the rough stuff. Instead, it concentrated on providing customers with a high level of ride and handling on the road, plus a family-friendly interior design. The second generation model of 2002 barely deviated from this formula and neither did this Mk3 design. It was just that by the time the third generation version was launched in 2006, the public were far better catered for with regard to small road-biased 4x4s. So the CR-V had a fight on its hands.
The MK3 model arrived in December 2006 with a pair of engines, one petrol and one diesel, and a trio of trim levels. Its key rivals were the Nissan X-Trail and Toyota RAV-4, two models that had been major players in the compact 4x4 market for a long time. Before too long, however, CR-V customers also had the likes of Citroen's C-Crosser, Peugeot's 4007, Mitsubishi's Outlander, Vauxhall's Antara, Chevrolet's Captiva, Renault Koleos, Volkswagen's Tiguan and the Ford Kuga to consider. Choice for the compact 4x4 customer had reached a zenith. Honda responded with a 2010 refresh which featured a cleaner, more powerful 2.2-litre diesel engine, an automatic gearbox option for diesel models as well as revised exterior styling. This model sold well right through to the car's replacement, which was unveiled in the Autumn of 2012.
What You Get
Visually, there aren't too many differences with this revised third generation model. The changes amount to a fresh front bumper and grille, a revised rear bumper, smarter alloy wheels and colour coded bumpers on plusher versions. But then, not too many changes were needed. This MK3 design was, after all, quite a step forward from its predecessor, with a lighter, wider but slightly shorter bodyshell claimed to be 85% stiffer. It was sleeker too, without traditionally clumsy SUV styling cues such as a side-opening tailgate with a great big spare wheel stuck on the back. Who needs that? This revised shape also managed to be more spacious inside, though unlike some rivals, it couldn't accommodate a third row of seats.
Still, the rear seats you do get are set high to offer occupants a good view. There's plenty of legroom too, which you can extend by sliding them back and forth to maximise either passenger or luggage space. The backrest even reclines to really let rear passengers flake out on longer trips. When not required, said seats (which split 60:40 at the base and 40:20:40 at the back) can be tumbled forwards and stowed upright to create a space big enough for a pair of mountain bikes. You won't even need to remove their front wheels. Extra versatility is served up with a neat 'Double Deck' luggage storage system created by a shelf that can take weights of up to 10kg and sits just over a foot off the load floor. This hinged slab allows luggage below to remain easily accessible but out of view.
At the wheel where everything falls easily to hand, there are an assortment of cubbyholes and segments for cabin storage. Honda hopes you'll notice the upgraded fabrics and plastics of this improved model, giving the CR-V interior a more premium finish. A slicker audio console design features too, though there are still a lot of fiddly buttons to familiarise yourself with on the multi-function steering wheel. Still, the improved sound deadening around the engine and cabin is welcome and, along with nice touches like the front seat armrests, makes this car an even quieter and more relaxing car to drive.
What You Pay
Please contact us for an exact up-to-date valuation.
What to Look For
Honda's CR-V has racked up an impressive reliability record. Very few of these vehicles will have been driven off-road but there may be a few rogue examples out there. To be sure, check the underside of the car for knocks and scrapes. Make sure there's life in the clutch and that the tyres are in good condition and check for tired front dampers on diesels.
Replacement Parts
(approx based on a 2011 CR-V 2.0 SE) A headlamp unit for your CR-V will set you back around £200. A radiator retails for £150, whilst an alternator is £300 and a replacement starter motor will cost £240. Front brake pads are £50 for a pair, whilst an exhaust system costs £400. A replacement catalyst is £450.
On the Road
The CR-V can handle gentle off-road tracks thanks to its four-wheel drive system but as ever, you should think of this as an all-wheel drive-equipped car rather than a 'proper' SUV. Like most such systems, it functions in front wheel drive unless a pair of pumps decide that there's a speed differential between axles, prompting drive to the rear wheels to kick in. It's not as fancy as the viscous couplings or electro-hydraulic clutches that other makers use, but it does the job, giving you 4WD traction when you want it and 2WD efficiency when you don't.
Under the bonnet, the 148bhp 2.0-litre VTEC petrol option continues to be ignored by most CR-V customers in favour of diesel power, in this case an improved 148bhp 2.2-litre i-DTEC unit borrowed from the Accord. It's pokier than its i-CTDi predecessor, with 10bhp more and a more muscular peak torque figure of 350Nm that aids towing, reduces the need for constant gearchanging and enables you to pull from low revs with less turbo lag, handy for example, when you need to zip out onto a busy roundabout.
You don't really feel the benefit of all this so much if you opt for the 5-speed automatic model, a fact evidenced by the way it saps two seconds from the 6-speed manual's 10.2s 0-60mph time, a rapid figure comparable to that achieved by the petrol version. This in fact is more important than you might think on a car of this kind. Honda does, after all, claim the CR-V to be a 'drivers car' and reckons to have benchmarked it against the best family hatchbacks (rather than other 4x4s) when it comes to handling. There's the kind of independent suspension set-up you'd be more likely to see on a mildly sporty car, plus this third generation model saw its centre of gravity dropped by fully 35mm. As a result, you can forget the cumbersome roly-poly road manners and ponderous ride quality still common to some SUVs in this class.
Overall
If you're in the market for a used compact 4x4 that won't throw up any headaches, which is simple to operate, yet is packed with features, this improved third generation Honda CR-V is as good a bet as we can think of. Any downsides? Not everyone gets on with the styling and there are softer riding rivals. That's about it. The revised diesel with the automatic box is the car to go for, especially so if you can track down a reasonably priced example. Don't be afraid of big mileages. The diesel CR-V can easily shrug these off.