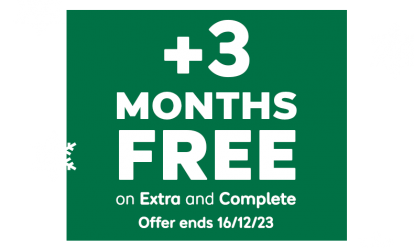 With 12 months of cover, new customers get an extra 3 months for free*.
*Added after 12 months, excludes Basic cover. New customers only. Ends 16/12/23, 7am.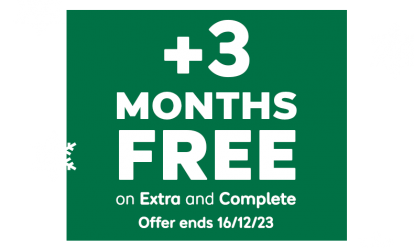 By Jonathan Crouch
Introduction
The Honda Civic has always been a more interesting choice for buyers in the Focus-sized family hatchback segment, hence this hatchback's loyal following. Conquest customers though, have often been harder for this Japanese maker to attract, hence the package of updates that was made to in 2015 to a ninth generation Civic model that as a result became smarter, cleverer, safer and more comfortable. It meant that this under-rated contender is able to represent a very good used car buy in its segment, especially when matched to peppy but frugal 1.6-litre diesel power. It's a surprising package for the right kind of customer.
Models
5-door family hatch, five-door estate [(1.4, 1.8, 2.0 petrol, 1.6 diesel) S, SE, SE Plus, S-T, SR, Sport, Type R]
History
The Honda Civic. It's a family hatchback that's always been frustratingly close to greatness, especially perhaps, in its ninth generation guise, which was significantly updated in the form we're going to look at here.
Cars of this kind were always closest to the heart of company founder Soichiro Honda. Back in the Sixties when the best the motor industry could offer a small family was something like a lumbering Morris Oxford, it was he who pioneered the idea of a compact fuel and space-efficient family car with a hi-tech air-cooled flat-four 1300cc engine. It was thinking that led to the launch of the original Civic in 1972, a model series that over the next forty years would go on to sell over 20 million cars around the world, over 650,000 of them in the UK.
Throughout those decades, there were so many things that made motoring enthusiasts want to like this model line: its unique styling, its wonderfully slick gearbox, its sporty engines, its clever 'magic seating' practicality and its unique driver-centric dash. And, sure enough, all of these things were present and correct when the MK9 Civic model first appeared in 2011. But then came the 'if onlys'. If only the ride, refinement, cabin quality and running costs had been better. If only the lifeless power steering hadn't disguised the responsive handling. If only the pricing had been a bit more competitive. You can't afford 'if onlys' the way the Focus-class segment is at present and Honda knew it had to do better.
So, in 2014 the fightback began, first with tweaks to the suspension and power steering that significantly improved the on-the-road experience. Then with the addition to the range of a class leadingly-spacious Tourer estate version. Next up was the announcement of a fearsomely potent Type-R hot hatch variant. And finally, in the Spring of 2015, we got a complete refreshment for the mainstream range, with smarter styling, extra safety kit, a new infotainment system, more equipment and lower pricing. That's the car we're going to look at here as a potential used buy. It sold until the MK10 Civic model was launched in early 2017.
What You Get
The improved ninth generation Civic offers buyers a choice of two bodystyles - the five-door hatch or a spacious 'Tourer' estate. In this hatch guise, it certainly remains one of the better-looking models in the Focus-class segment, with looks that were carefully evolved by the original version of this ninth generation design and were further developed by this facelifted version. In this improved form, this Civic was given a sleeker front bumper, smarter headlamps and de rigeur integrated LED daytime running lights that deliver a unique visual signature. Back in 2015, it was all just enough to keep it looking current.
Those changes apart, things are much as they were with the original 2011 version of his MK9 model, which means that buyers of the hatch version still got this model line's usual distinctive split-rear screen. This almost unique design element was made easier to live thanks to the way that the designers of the original version of this MK9 model narrowed the rear central spoiler and dropped it further down to create greater rearward visibility that allowed space for a rear wiper. The rear hatch's bisecting bar (supplied either in classy piano black or in body-colour) links revised arc-shaped combination rear lamps that for this facelifted model featured LED technology and were raised well out of harm's way above a restyled bumper.
As ever, this Civic features class-leading aerodynamics, an area in which huge efforts were expended by the brand, the design team of the original version of this car having borrowed aerodynamicists from Honda's F1 racing programme to help them perfect the slippery shape. Hence the careful detailing - things like the underbody panels that direct airflow around the car. Or the little ribbed sections you'll find on the tail lamps. The overall result is a 0.27 Cd drag factor sleek enough to embarrass most rivals.
Must back seat passengers pay for the coupe-style shape? To some extent, yes. The side windows that incorporate rear door handles hidden within their frames are certainly smaller than is usual in this class. Compensation when you take a seat at the back is provided by plentiful legroom and a near-flat floor which frees up space if necessary for a central rear passenger. Headroom for really tall occupants may be a little restricted for some - you'll struggle a bit if you're over 6ft - but most will be fine, especially if they take advantage of the reclining seat mechanism for greater comfort on longer journeys. That's an MPV-style touch that might prompt you to also wonder whether the seats might slide back and forth, but they don't do that because they can do something cleverer still. If you've a tall load to carry - say a plant from the garden centre - you can flip the base up, cinema seat-style.
If you're wondering why other rivals can't offer this kind of versatility, it's because they often have complicated multi-link suspension systems taking up space that Honda thinks buyers would rather see devoted to passenger room or luggage capacity. Hence this Civic's simpler torsion beam suspension set-up and its designers' clever placement of the fuel tank under the front floor, these measures together feeing up an enormous 477-litre boot capacity. To give you some perspective on that, you're talking 97-litres more than you'd get in a Volkswagen Golf and a massive 161-litres more than is offered by a Ford Focus.
You'll find 75-litres of that capacity in a useful under-floor compartment that's as spacious as it is because (rather annoyingly) you can't specify a proper space-saver rear wheel. As usual, if you need more room, you can push forward the 60:40 split-folding rear backrest in a simple dive-down motion to create a completely flat 1367-litre load bay that's 1600mm long and 1350mm wide, big enough for three extra-large Samsonite cases, three large golf bags or, if you're an out-doorsy-type, three mountain bikes with the front wheels removed. Need more? Then you'll need the Tourer estate model, a bodystyle with 235mm of extra length, all of it devoted to luggage capacity that sees this variant able to offer as much as 624-litres in total up to tonneau cover level. Flatten the 'Magic seat' folding mechanism in a Civic Tourer and you can free up as much as 1,668-litres and with this variant, you've the flexibility of a 117-litre under-floor compartment too.
Take a seat up-front and you'll find yourself in a cabin that'll deliver a surprise or two if you're not familiar with Civic culture. There still isn't a cockpit we can think of this side of a motorshow concept car that looks more wilfully futuristic with its dual-plane architecture and mixture of analogue and digital instrumentation. In principle, it sounds like a mixed-up mess. In practice though, it all works really well. Directly ahead of you are three deeply recessed sporty dials with metallic surround trims. And above them lies what Honda rather pretentiously calls the 'Driver Interface Zone', an upper display that arcs over the main instrument binnacle and is viewed above the steering wheel rim, gathering essential information like speed at the natural point of eye focus. Also conveniently in your eyeline is a small screen sited slightly to the left that updates you on things like the time, plus audio and trip computer functions.
The other design keypoint in this cabin is what the designers call the 'Information Interface Zone', essentially this area in the centre of the dash just above the perfectly positioned gearstick. This is where you'll find not only the air conditioning controls but above them, the key interior change that was made to this revised model, namely the addition of this larger 7-inch 'Honda Connect' colour infotainment touchscreen. Provided you avoid entry-level trim, this Android-based set-up is standard across the range, controlling stereo and informational functions, dealing with the optional Garmin sat nav system and providing full internet browsing when you're stationary. For that kind of use, this set-up should feel just like your smartphone to use thanks not only to familiar 'pinch, swipe and tap' functionality but also to a clever 'MirrorLink' function that allows you to mirror your mobile handset's screen display and gain access to its applications.
You can personalise the touchscreen with a choice between two different 'skins' and download your favourite apps onto it via the Honda App Centre. In fact, one key app - 'Aha' - came pre-loaded with the system, giving users access to thousands of stations of audio, spanning everything from music to news, podcasts and audio books, plus social media and location-based services. The integrated interface should make finding everything from a Twitter account to weather updates easy. And 'Aha' also includes points of interest searches, helping users locate things like nearby restaurants and hotels.
It's all very welcome - if hardly unique in this segment. One thing that is though is the perfected driving position. Honda nearly always gets this small but crucial element right with its cars and this Civic is no exception, aided by rake and reach adjustment for the wonderfully tactile steering wheel. There's a beautifully supportive driver's seat too, with height-adjustment that'll be welcome for taller folk having to site the seat base further down to compensate for the cabin's slightly restricted headroom. It's slightly annoying that you have to adjust the rear backrest with an awkward lever rather than the usual rotary wheel.
On to practicalities. We like the hatch model's distinctive split rear screen but it does somewhat restrict your over-the-shoulder rear three-quarter visibility. This isn't an issue on the glassy Tourer estate model and to be fair, even on the hatch variant, it was mitigated to some extent on this facelifted model with the standard fitment of a colour reverse parking camera on most models in the range. On a less sensible note, the plush Civic Sport model's signature drilled metal pedals deserve a mention, too. First, for being over the top. And second, for being exactly in the right place.
On to fit and finish. It's certainly true that the choice of trim and materials, though better than with the original MK9 model, still didn't have the 'hewn-from-granite' feel you'd get in, say, Volkswagen Group products and there are some slightly awkward touches like the blanked-off button for the optional push-button start system most variants didn't get. Still, some of the detailing is nice - the white stitching used on plusher variants for example - and the British factory in Swindon certainly screwed it all together very well. More importantly perhaps, customer satisfaction surveys without number all suggest the cabin quality to be durable. There's plenty of practicality too: reasonably-sized door bins, a spacious glovebox, a holder for your sunglasses and space between the front seats for a couple of 1-litre bottles, plus a further couple of 350ml bottles.
What You Pay
Please fill in the form here for an exact up-to-date information.
What to Look For
Not a lot goes wrong with the ninth-generation Civic. Buyers are, on the whole, a contented lot if customer satisfaction surveys are anything to go by. However, we did come across a few issues. One owner complained of problems with the stop/start system. And several others reported a baulky gearshift from 2nd to 3rd. In one car, the centre dash display screen stopped working. And in another, there were Bluetooth connectivity issues. One buyer said there was a rattle from the high-mounted rear stop light too. A few customers reckoned that the paintwork scratched easily as well.
Replacement Parts
(based on a 2016 5-door 1.6 i-DTEC - ex VAT): Brake pads are between £20-£35 for cheap brands and up to £60 if you want an expensive make. Brake discs start in the £25 to £37 bracket, but you can pay up to £112 for pricier brands. Air filters sit in the £6-£8 bracket. A wiper blade set is around £10-£22, while tyres cost in the £35-£40 bracket. A headlamp is around £185, while a fuel filter would cost around £35.
On the Road
Let's face it, you'll need to have a long memory if you can recall a Honda Civic that wasn't good to drive. If we were going to put a date on the time when Civics stepped from being something a bit pedestrian to something that was a guarantee of a decent steer, it'd probably be the sixth-generation car that debuted in 1996, championing a clever multi-link rear suspension system that most of its rivals subsequently copied. That was dumped for both the eighth generation version and this ninth generation design because it impinged on cabin space, but thanks to some clever trickery elsewhere on the suspension front, Honda's little hatch continued to be able to entertain.
There were a few downsides though. Back in 2012 when this ninth generation model was first launched, some Civic enthusiasts complained about a lack of steering feel, while buyers placing greater priorities on comfort tended to take a test drive, try the firm ride - then go and buy something else. It was to correct these issues that the engineers decided upon a surprisingly extensive rosta of dynamic tweaks for this updated design. They'd been fiddling with the suspension set-up since launch and for this facelifted MK9 model, there were further changes to things like the roll bars, the bushes and the damper rates. All this helped. Or at least it helped a bit. There's certainly an improvement in low speed ride that you might well notice if you've owned an earlier version of this Mk9 model, this Honda in this updated form gliding more easily at urban speeds over our country's terrible tarmac. Speed up though and bigger potholes will still slightly impede your progress: it's here that you might rue Honda's decision to ditch the sophisticated multi-link suspension set-up it once pioneered in this segment. Still, you don't get that on many direct rivals either.
What's important is that the changes that were made to make this Civic an easier day-to-drive didn't dilute its rewarding feel through the bends. Indeed, that was actually enhanced thanks to the extra steering feel you get from an altered steering rack and the addition of an 'Agile Handling Assist' system, Honda's version of the kind of torque vectoring set-up first introduced to this segment by the Ford Focus. During tight cornering at speed, this imperceptibly brakes your offside wheel at the inside of a curve. When power is applied, the excess torque then flows to the outer wheel that can better use it, which helps to maximise traction and makes the car steer through the bend precisely and power out of it more quickly. Software tweaks to the stability control system also make unnecessary electronic interference less frequent too when you're simply trying to enjoy yourself at the wheel.
That you'll be able to do that in this car is something that you'll be aware of right from the get-go because everything about it feels so driver-centric. The perfectly positioned seat and pedals. The way the gear lever falls beautifully to hand. The way the futuristic dash delivers everything you need to know in perfect line of sight. As the miles roll by, you'll also be struck by the near-perfect weighting and smoothness of the brake and clutch pedals and the lovely, snickety precision of the six-speed gearbox. In short, you don't need an expensively powerful engine to feel fast in this car.
You won't get one either. Not unless you opt for the Type-R hot hatch variant with its 310PS 2.0-litre VTEC TURBO petrol engine. This is a car capable of 62mph from rest in just 5.7s en route to 167mph. Mainstream versions of this Honda give you only three engine choices, neither of which is neck-snappingly rapid. The least expensive alternative is the 100PS 1.4 i-VTEC petrol unit. This is a leisurely performer that gets to 62mph in 13.4s on the way to 116mph. Far more rewarding, though notably less efficient, is the other volume petrol powerplant, the 1.8 i-VTEC derivative. With 142PS on tap, this offers reasonable performance on paper (0-62mph in 9.1s en route to 134mph), but only if you rev the thing harder than most owners will want to. The necessity for this is down to the fairly feeble amount of pulling power on offer - just 174Nm - and you have to storm up to 6,500rpm to get that. Plus it'd be even worse in a version fitted with the five-speed automatic gearbox. Our advice then, would be to bypass these engine options and, if funds permit, opt instead for the 120PS 1.6 i-DTEC diesel powerplant.
In the past, Honda has sold cars with diesel engines about as willingly and satisfyingly as McDonalds will sell you a salad - but this one's different. True, it's no ball of fire (62mph takes 10.5s on the way to 129mph), but more importantly, there's a lusty 300Nm of pulling power available. That's nearly twice as much as the alternative 1.8-litre i-VTEC petrol variant can offer. This makes the car feel a lot more willing than those figures might suggest, as well as facilitating a 1,400kg braked towing weight that some buyers of the Tourer estate version might really value.
As with ordinary petrol Civics, the engine in the i-DTEC model sits crossways under the bonnet and drives the front wheels through a standard six-speed manual gearbox. Unlike the regular petrol units though, it's a powerplant that seems to have been properly tuned to suit the character of the car, feeling happiest when simply surfing along at modest speeds leaving plenty in reserve. There's little of the harshness and vibration you often get from some other small diesels when pulling away, even if you're in a gear higher than perhaps you ought to be. Nor is there any need to bother pushing it much past 3,500 revs because it's done its best work by then. Instead, simply plug it into the next gear and take a moment to appreciate the noise reduction work that Honda has put into all Civic models in recent times.
Extra insulation in the rear wheel arches, the roof and the engine bay, plus better door seals all round and thicker front side windows has made this one of the most refined cars in this segment, with unpleasant frequencies of engine, tyre and wind noise filtered out far more effectively. This is one of the things that makes this car a better long distance travelling companion than the original post-2011 MK9 Civic ever was. In fact, it's a better car than it was previously all-round. It just shows how much a careful programme of development can achieve.
Overall
'Kaizen', the Japanese approach to 'continuous improvement', characterises every aspect of this much improved ninth generation Civic. This car may look similar to the MK9 model we first saw in 2011 but under the skin, it's a far more competitive prospect. The upgraded infotainment set-up, the more comfortable driving experience and the wider range of trim options, plus the availability of an estate bodystyle and a Type-R hot hatch variant - all of it makes a big difference to this car's appeal.
All of these things are welcome, but they didn't dilute the individual appeal of a package that remains distinctively different in its era in the Focus-sized family hatchback segment. The sporty feel of the engines, the brilliant 'Magic Seat' practicality of the cabin and the distinctive looks all continue to underline the way that Honda isn't afraid to go against the grain when designing a car of this kind.