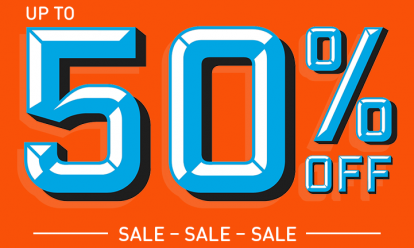 Get covered in our half price Breakdown Cover sale from just £7 a month.* We're the UK's best breakdown provider as voted by Auto Express drivers 2021.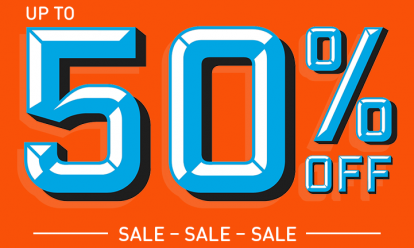 BY JONATHAN CROUCH
Introduction
The 200 and 400 series models were the cars that established Rover in the modern era. Though the design was closely based on Honda's Concerto, it developed its own identity and now makes plenty of sense as a quality used family hatchback.
Models
Models Covered:
Second generation 200/400 - 1989-1995 (Coupe & Cabriolet [1992-1999] Tourer [1994-1999]) (214/414 1.4 3 & 5dr Hatchback, Saloon, Cabriolet [i, S, Sprint, 16v Si, 16v SLi, 16v GSi, 16v]/ 216/416 1.6 3 & 5dr Hatchback, Saloon, Coupe, Tourer, Cabriolet [Si, SLi, GSi, GTi, Twin Cam GTi]/ 220/420 2.0 3 & 5dr Hatchback, Saloon, Tourer, Coupe [SLi, GTi TC, GTi Turbo, GSi, GSi Turbo, Turbo, GSi Sport]/ 218D/418D 1.8D 5dr Hatchback, Saloon [D, SD, SLD]/ 218TD/418TD 1.8TD 5dr Hatchback, Saloon, Tourer [SD, SLD, GSD])
History
The 200 series was launched in October 1989 in five-door form. There were two engines - a 1.4-litre Rover K-Series unit offered in Si, GSi and SLi variants and a flagship GSi model with a 1.6-litre Honda powerplant.
The 400 series saloon model arrived six months after, followed by the three-door, the Cabriolet and the Coupe in 1992. Engine additions included an eight-valve 1.4, normally aspirated and turbocharged 2.0-litre units and a 1.8-litre Peugeot diesel in turbocharged and normally aspirated forms.
Towards the end of the 200/400 series production run in 1994, a small estate called the 400 Tourer arrived. After the three and five-door hatchback and four-door saloon line-ups were replaced by completely different models in May and November 1995, this, like the 200 series Coupe & Cabriolet models, continued in production. In March 1996, however, all three models were re-named Rover Coupe, Rover Cabriolet and Rover Tourer. This avoided confusion with the later 200 series & 400 series cars.
What You Get
Quality family transport that's reliable and well-built. All the engines are dependable, whether they be Rover, Peugeot or Honda-sourced; in fact, the British 1.4 is surprisingly rapid.
With this model, despite its affordable price, there have been no short cuts. On the contrary, there are all the hallmarks of Rover quality that during the production run, marked out the 200 Series as the finest product in its class.
Whichever 200 series hatch, Cabriolet or Coupe model or 400 series saloon or Tourer variant you choose, the quality is the same. You'll notice the wood inserts on the fascia; the Rover-inscribed scuff plates on the door sills. Then there's the way that the door shuts with a solid thunk, the quality of the trim, that solid steering wheel perfectly positioned in front of you. All are telltale reminders of the wind of change which swept through Rover during the last decade.
What You Pay
Please contact us for an exact up-to-date valuation.
What to Look For
You may find that on older models, the seats tend to sag if the car has had heavy use. The brakes can suffer from judder and vibration and the electric windows had a history of occasional failure.
My own recommendations for the used market? The five-door 214 Si with Rover's 16-valve 1.4-litre engine was a good package and early examples are very cheap. If you can find a SLi or GSi at a price you can afford, so much the better. These cars were - and still are - considered a cut above equivalent Escorts and Astras.
The three-doors don't make quite as much practical sense in their humbler forms - though they can be found cheaply. I did like the three-door hot hatch Honda-engined 1.6-litre GTi (1992 onwards) however, a stylish fast family sportster.
The Cabriolets are rare and pretty but need purchasing care. Maybe a better bet are the Coupe models which had removable T-Bar smoked glass roof panels. Steer clear of the Turbo versions however; many of them will have been thrashed and anyway the engine was rather too much for the car to handle with torque steer a constant companion.
And the 400 series Tourer? A classy sports estate - but don't expect to be able to carry much more than you would in an ordinary hatchback.
Replacement Parts
(approx based on a 1993 216 GSi - exc VAT) A clutch assembly will be around £190. An alternator is about £250 and brake pads around £75 each.
A headlamp is around £75, a full exhaust system (excluding the catalyst) would cost you about £250, an alternator can be between £120 and £250 with an exchange varying from £70-£150, a starter motor £135 and a front head lamp £75.
On the Road
On the road, there's a feeling of class, a feeling that you're driving a much larger car. The relative lack of speed is more than compensated for by the free revving nature of the Rover 1.4 and Honda 1.6 multi-valve engines (remember that post-March 1996 models had the K-series 1.6). Sure, in the case of the 1.4 Rover unit, you have to use the gears a great deal to compensate for the lack of power, but such is the sweetness of the gearchange and the engine note that you're positively encouraged to do so.
If you enjoy your driving, a brief test drive reveals further attributes like supportive seats, positive steering (although the power assistance that's standard on plusher models is well worth having) and failsafe handling. Squeaks and rattles are notable by their absence and refinement is such that, as I said, you could be driving a much more prestigious car.
The credits continue with the layout of the interior. The instrument layout has a quality look about it, forged through the tie-up with Honda, and all the minor switchgear falls easily to hand. The plush seat trimming looks like quality too, adding to the expensive impression created by the chunky Rover-embossed safety steering wheel.
Overall
Check them out before you sign up for that Escort or Astra. If you thought you couldn't afford a classy Rover, you might be in for a pleasant surprise.