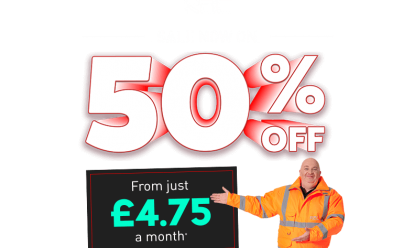 Get covered in our half price Breakdown Cover sale from just £4.75 a month.* We're the UK's best breakdown provider as voted by Auto Express drivers 2021.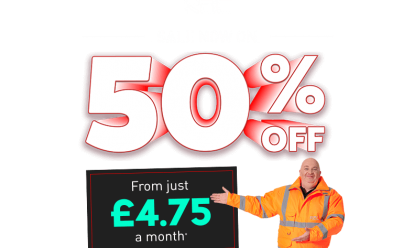 By Jonathan Crouch
Introduction
Does life really begin at sixty? If you're a potential Volvo owner, the answer may well be yes. The Swedish maker's second generation S60 saloon was, we were told at its launch back in 2010, the most dynamic Volvo ever, both to look at and to drive. By 2014 though, this design was in need of an update - and that's what it got. It's this MK2 revised model, which sold between 2014 and 2018, that we're going to look at as a potential used car buy.
Models
4dr saloon (1.6, 2.0, 2.4 diesel [D2, D3, D4 & D5] / 1.5, 1.6 petrol [T3, T4])
History
This MK2 model S60's design was something of a departure for a brand that has built its reputation on substance and safety rather than style and sportiness. But then something pretty radical was needed to break the German stranglehold on the BMW 3 Series-dominated compact executive market where this car must compete.
At its original launch in 2010, the signs were that this MK2 S60 was potentially capable of doing exactly that, but such promise was never going to be completely fulfilled with a reliance on other people's engine technology. So, for the fully improved version launched early in 2014, Volvo brought us some of its own in a D4 diesel variant offering a combination of performance and efficiency that no rivals at the time could match. There were smarter looks too and the promise was that all of this would be matched with a greater emphasis on driver involvement.
As it was, we didn't get a car that was dynamically able to take on and beat tough rivals like the BMW 3 Series and the Audi A4 in the mid-sized premium executive saloon segment, but the S60 was more affordable than those two contenders, much safer, well equipped and still with considerable appeal. This improved MK2 design sold until it was replaced by an all-new MK3 S60 model in the Spring of 2019. Does it all add up to a decent used car buy if you're shopping in this segment? Let's see.
What You Get
With this second generation S60 model, stylist Orjan Sterner and his team set out to create something as far away from the boxy Volvo stereotype as they could get and the result is rather handsome, with a coupe-like roofline and Aston Martin-style tail flourishes. Brand marketers even go as far as to call this a 'four-door coupe' - by which they mean the kind of really rakish design you'd get in a rival like, say Mercedes' CLA-Class or Volkswagen's CC. In the metal, this is far boxier and more practical than either of those two cars, but the flowing, supposedly racetrack-inspired looks are still pleasing on the eye. It's a sleek shape too, with strong shoulder lines and a slippery 0.29Cd drag coefficient.
This updated version got what Volvo describes as 'more focused and determined-looking headlamps', added to create what was intended to be a more 'expressive' front end. The S60's horizontal lines were also emphasised at both the front and rear and, together with details such as a wider grille and daylight running lights. The various changes give this car a more striking, purposeful presence. Under the skin of course, the original second generation S60 recipe is as it always was, Ford Mondeo-based, which means the underpinnings are exactly the same as those used in the brand's supposedly larger V70 estate and S80 saloon models from this era.
Volvo's original marketing material for this model suggested that buyers would be so carried away by the sweeping shape that they'd be 'surprised to find this car has rear doors'. We weren't - and we don't think you will be either. Note to Volvo's marketeers: this wasn't a 'four-door coupe'. If it was, there wouldn't be the class-competitive headroom that's on offer back here. As with most cars in the compact executive segment, two adults will be comfortable but three will be a squash. In fact, a third rear seat adult will be even more uncomfortable than they would normally be in a car of this kind thanks to the narrow, curved centre seat they've to be perched upon.
Out back, the 339-litre boot capacity is rather more compact than it should be - around 30% smaller than the trunk you'd get in, say, an Audi A4 from this era. Indeed, it's even smaller than the space you'd get in the saloon version of that car's more diminutive stablemate, the Audi A3. Volvo was acutely aware of this issue, which is why, as you'd expect, a 60/40 split-folding rear bench is standard and also - more surprisingly - why a fold-flat front passenger seat is also included across the range so that really long loads can be accommodated. That's an almost unique feature in this class but if it isn't enough, then your dealer will direct you towards the V60 estate version of this car, which offers a 430-litre boot extendable to 1,241-litres with the seats folded. Should this S60's trunk be sufficient for your needs, you will at least find the space it does offer to be eminently useable. We especially like the shallow hinged bootfloor compartment. Lift up the flap and you can mess up the floor with muddy stuff. Then when you remove your wellies or whatever, the flap goes down again and you don't have to worry about cleaning the boot floor. Well not immediately anyway: out of sight, out of mind and all that.
What You Pay
Please contact us for an exact up-to-date valuation.
What to Look For
Most of the S60 owners we surveyed were very happy with their cars - but inevitably there were a few issues. Some owners have reported problems with jerky or jumping gear shifting. The underlying mechanicals are tried and tested parts and shouldn't give cause for concern. The interiors are also more hard wearing than most but the load area can be damaged by trying to lever in bicycles which can be an awkward fit in this car. Check for parking bumps and scrapes especially on the 'R-Design' models. The big alloy wheels are very susceptible to kerbing. The T5 and D5 models have quite an appetite for front tyres so check there's some life left in the rubber. As usual, check the alloys for kerb scuffing and the rear of the cabin and the boot for damage caused by unruly kids or awkwardly-shaped luggage.
Replacement Parts
(approx based on a 2014 S60 D4) A fuel filter costs in the £16 to £25 bracket and an air filter will cost around £13-£20. Front brake pads sit in the £33 to £66 bracket for a set. For rear brake pads, think £12-£30, though you could pay up to around £40 to £55 for a pricier brand. Front brake discs are around £55-£88, though you could pay up to around £100 to £150 for a pricier brand. For rear discs, think £45-£80, though you could pay up to around £120 to £170 for a pricier brand. You'll pay around £9 for an oil filter. Wiper blades cost in the £10 to £20 bracket. A rear shock absorber is priced in the £55-£95 bracket, while a radiator will be around £148-£155.
On the Road
You might not approach the idea of driving a Volvo saloon with much enthusiasm, something which might be justified if here, we were talking about one of the brand's bigger models. But we're not. Here's a car the marque describes as a 'premium sports saloon'. And it runs on the underpinnings of a Ford Mondeo, universally recognised as one of the most dynamically adept family cars out there. In other words, there are great grounds for optimism when it comes to the on the road experience.
Optimism largely justified once you're up to speed, provided you take the trouble to adjust your thinking into the distinctly Volvo feel this car has. True, it isn't quite as sharp, either to steer or to throw around the bends, as a rival BMW or Audi but apparently, that's entirely intentional. The Swedish brand reckons that such cars are too stiffly set-up, robbing them in extremis of the security and predictability that create a really fluid drive. It's an arguable point, but we have to agree that you really do feel confident at speed at the wheel of this car. If you're prepared to throw it around a bit, the bends flow together beautifully and it's as surefooted as any of its rivals from this era when conditions turn nasty.
The reasons why have much to do a Dynamic chassis carefully developed over the most demanding British B roads. You can take this a step further by opting for an 'R-Design' model with stiffer suspension - but personally we wouldn't. This firm set-up dilutes one of this car's greatest virtues: the composed ride it offers over poor surfaces, superior in fact to what's on offer in this car's German rivals. No, there are other ways to make this S60 handle more sharply that don't involve higher chiropractor's bills. Namely find yourself an S60 whose original owner put a tick in the box for the optional FOUR-C (which stands for 'Continuously Controlled Chassis Concept') active chassis with adaptive damping that via 'Comfort', 'Sport' or 'Advanced' settings, enables the driver to alter the character of the car based on the road you're on and the mood you're in.
Even if you do without this feature, a couple of other standard inclusions are enough to offer up a surprising degree of dynamic brio. First, the surprisingly quick and direct steering set-up. And secondly, Torque Vectoring, a set-up which works through the turns to counter both understeer and wheelspin by lightly micro-braking whichever front wheel is threatening to lose grip, firing you on from bend to bend in a way that will be revolutionary to long time Volvo owners. If you're in a D4 diesel model, you'll also benefit from a reduction in engine weight of as much as 90kgs in comparison to some of the other drivetrains across the range. With less bulk to carry around up-front, this car feels even more eager to turn in. And all this from an S60 that still manages to offer more relaxed long distance refinement than any the marque has yet produced. It's a surprising drive.
But we haven't yet talked about engines. This is something we're not normally very prescriptive about in sharing driving impressions in reviews like this. Different owners do, after all, have different needs when it comes to specifying what lies under the bonnet. With this improved MK2 S60 model though, we're going to make an exception to that rule. We can't really see why you'd buy this car with any engine other than the D4 diesel unit.
To understand why that is, a little background information is needed. As a brand, Volvo traditionally relied on Ford engineware for its modern era models in the period around the turn of the century. A safe approach, but not a very profitable one, which is why when the Chinese Zhejiang Geely corporation acquired the company in 2010, the first priority was to make the Gothenburg maker self-sufficient in the under-bonnet department. Clearly, such a goal would take time to accomplish, which was why the original version of this S60 model was first launched with the same Ford-derived 1.6, 2.0 and 2.4-litre engines used in other Volvo models. But behind the scenes, the engineers were hard at work completing their own in-house range of powerplants - the so-called 'Drive-E' range of engines.
All of these were to be 2.0-litres in size, either petrol or diesel, with a line-up of different power outputs broad enough to eventually completely replace the existing Ford units. Back in 2014 though, only one of the new-generation 'Drive-E' engines had been brought to market - the 181bhp 16v diesel powerplant you'll find in the D4 model we'd recommend here. At a stroke, this engine makes the typical Volvo used car sales person's job rather awkward as it's cleaner and more economical than the feeblest 115bhp 1.6-litre D2 S60, but faster and more responsive than the priciest diesel in the line-up, the most powerful 215bhp 2.4-litre D5 S60 variant. Let's be more specific. As well as being able to average nearly 75mpg and emit under 100g/km of CO2, the D4 gets to 62mph from rest in just 7.6s on the way to 140mph. Even if you opt for an 8-speed automatic version, those stats are hardly affected. Such are the benefits of modern technology.
Of course, there's always the possibility that your budget might not be able to stretch up to D4 purchase - or that you might be offered an un-missable deal on an S60 with one of the older engines. To allow for that scenario, we'll tell you that if you opt for a 1.6-litre D2 variant, or choose to boost your diesel S60's power up to 136bhp in the 2.0-litre D3 model, you're looking at a 0-62mph sprint time of around 11s en route to a maximum speed in the region of 120mph. In the top diesel 215bhp D5 version, those figures are improved to 7.5s and 143mph, readings you can up a little further by paying extra for a 'Polestar Performance Pack' that marginally boosts the power output to 230bhp. But if you do that, you'll end up paying a lot of money for a car that still isn't a better all-round package than the S60 D4 we'd recommend.
Overall
Volvo founders Gustav Larsen and Assar Gabrielson would have been surprised by this revised MK2 model S60 - but not too surprised. After all, the things we expect the brand to deliver are certainly very much evident - class-leading safety, solid build quality and a cool, classy Scandinavian feel. It's just that in this case, for the first time, they've been fused with more vibrant design, a driver-focused chassis and high-tech engine technology.
It's that last element that should really revitalise this car's appeal as a more cost-effective alternative to German-brand compact executive saloons. Any car that can deliver 99g/km of CO2, 62mph from rest in under seven seconds and nearly 75mpg in regular use has to be worthy of anyone's respect. A small brand Volvo may be but it was punching well above its weight here.
True, this may not quite be the naughtily sporting car we were promised in the original ads - and it could be a little more practical too. On the plus side though, many will find it hard not to be won over by the smooth riding, safely sensible Volvo package this S60 can deliver. Overall then, what we have here is a less retiring Sixty, a highly impressive package that's an intriguing alternative to the compact executive mainstream. You should try it.