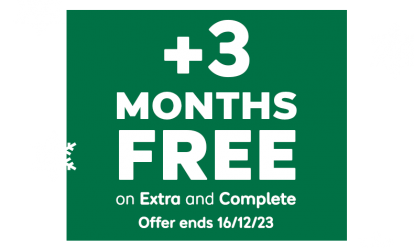 With 12 months of cover, new customers get an extra 3 months for free*.
*Added after 12 months, excludes Basic cover. New customers only. Ends 16/12/23, 7am.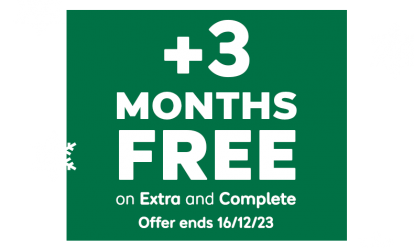 BY JONATHAN CROUCH
Introduction
Fiat's Bravo was launched at the very end of 1995, the three-door twin to the five-door Brava announced at the same time. This was the car that finally began to convince the British buying public that Fiat could indeed make a class-leading family hatchback that would last.
Models
Models Covered:
Bravo - December 1995-February 2002
1.2 3dr / 1.4 3dr / 1.6 3dr / 1.8 3dr / 2.0 3dr / 1.9 TD75 3dr / 1.9 TD100 3dr
History
The three-door-only Bravo range was launched in December 1995 to replace the three-door Tipo which had sold in small numbers. It shared the same platform, chassis and engines as the five-door Brava range announced at the same time. The styling however, penned by German Peter Fastbender, was jauntier and aimed at a younger audience.
Initially, buyers chose between three petrol engines: a 12-valve 1.4, a 16-valve 1.6 and a sporty 1.8. Most customers opted for the 103bhp 1.6, which develops most of its power in the mid-range, exactly where you want it for easy overtaking. In November 1996, two turbo diesel engined-versions were added - the TD 75S and the more potent TD 100SX and at the same time, automatics were made available for the first time. In March 1997, having originally said they would never import it, Fiat changed their minds and brought in right hand drive versions of the range-topping 2.0 HGT, with the five cylinder 2.0-litre normally aspirated engine used in the sporty Coupe.
In early 1999, second generation models reached the UK, complete with a revised series of engines including a 1.2, handling improvements plus subtle interior and exterior cosmetic changes.
What You Get
Forget anything you ever thought about small cheap Italian cars: doors that clang, switches that separate in your hands and driving positions designed for primeval beings. The Bravo has none of these drawbacks with build quality that, in the main, was pretty good.
There are some nice design touches too. Like the jack which converts like a Swiss army knife into a complete tool kit. Or the security screen that pops out of the facia to hide the high-mounted anti-theft stereo.
Admiring the easy, sculpted lines that dominate both inside and out, it's easy to speculate that practicality may have given way to personality. That's a claim that Fiat dealers will be quick to refute.
Those swoopy lines may suggest styling took priority over function but the Italian designers have also managed to create a surprisingly roomy car. True, rearward visibility isn't quite as good as some competitors, but in every other respect you'll be extremely comfortable, wherever you end up in the cabin.
What You Pay
Please fill in the form here for an exact up-to-date information.
What to Look For
Nothing particularly notable, though there have been reports of minor trim defects and some awkwardness in engaging reverse gear
Replacement Parts
(approx based on a P-reg 1.6) A clutch assembly will be around £120 and a full exhaust system could be up to £195. An alternator should be close to £82 and a starter motor around £100.
Front brake pads are around £39, rear brake pads will be £54 and a replacement headlamp close to £113.
On the Road
As previously mentioned, the 1.6 is probably the pick of the three mainstream petrol engines. If you can find a 2.0 HGT variant however, you'll have done yourself a favour: the five-cylinder engine is a joy, smooth, flexible and fast.
Two sophisticated turbo diesel engines are also an important part of the line-up - the TD75 and the TD100 (the figures representing the brake horsepower output of the respective engines). The fuel consumption figures for both are near enough identical (you'll average around 32mpg around town), but, as you might expect, the TD100 is significantly quicker, making rest to sixty in 11.0s on the way to 112mph.
On the road, you don't need reminding that the body structure is one of the stiffest in the class - it feels it. Not only over potholes either, when you wait in vain for the whole car to shake.
A VW Golf might feel equally solid, but it wouldn't keep either Bravo or Brava in sight on a twisting country road. Fiat is now a company run by car enthusiasts and it's obvious from behind the wheel. The rubbery gearchange, wayward steering and woolly handling of previous models have been banished in cars that are accurate, instant and enjoyable in their reactions.
Overall
On the face of it, then, Fiat invested its £1.4 billion development budget wisely in this car. Its only drawback is that it doesn't feel quite as solid as a Golf or an Astra, though in most cases, this feeling is illusory.
For used buyers, that means affordable prices. And a solid family buy. Take the plunge and you'll probably like this Italian job almost as much as Fiat does. In the land of pasta, designing cars is a passion. These days it shows.