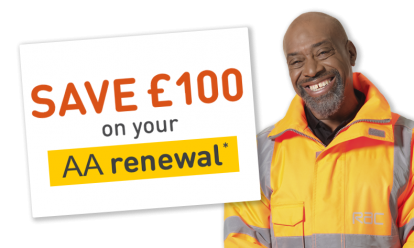 Save £100 on your AA renewal when you switch to a 24 month RAC Breakdown Cover plan. Join the UK's best breakdown provider as voted by Auto Express drivers 2021.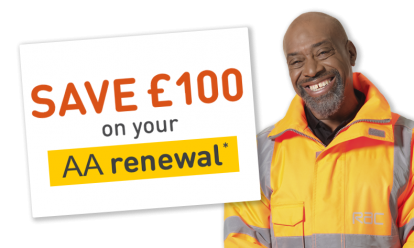 BY JONATHAN CROUCH
Introduction
You're a parent. You've two or three children - maybe more. Probably a dog. Certainly a stack of paraphernalia to carry on almost every journey. For years, you've managed quite happily with a family-sized estate car.
But then you noticed the growing popularity of People Carriers and wondered whether you could live with one. Your preconceptions suggested a van-like vehicle, heavy to drive, difficult to park and expensive to buy and run. Your preconceptions were wrong.
The latest generation of People Carriers handle just like your average family saloon - probably better in fact. Sales have taken off, with one model standing head and shoulders above the rest in terms of volume - Ford's Galaxy.
Models
Models Covered: Galaxy - 1995-2000 (Galaxy 2.0 5dr MPV [Aspen, GLX, Si, Ghia] / Galaxy 2.3 5dr MPV [GLX, Ghia, Ghia X] / Galaxy 2.8 6cy 5dr MPV [GLX, Si, Ghia, Ghia X] / Galaxy 1.9TD 5dr MPV [Aspen, GLX, Ghia, Ghia X])
History
Credit for the Galaxy must go not only to Ford but to their development partners Volkswagen. Together, the two companies jointly funded the design programme and built a new factory in Portugal to handle production.
By the time the car came to the market, rumours abounded of a less than cordial relationship between the two companies - which both deny. Whether this has had any bearing over their decision to limit the sharing of engines is anybody's guess.
Basically, Ford's Galaxy and VW's Sharan share the same 2.8-litre V6 engine (the VR6 unit used in the top VW Golf) and the 90bhp and 110bhp 1.9-litre turbo diesels (also VW-sourced). They do however, go their own separate ways with the 2.0-litre units used in the entry-level models; the Sharan has the VW Passat unit, while the Galaxy's 2.0-litre engine is from the Mondeo. Subsequently, Ford has added a 2.3-litre-engined option from the Scorpio. The third version of this car is sold by VW-owned SEAT and christened the Alhambra. It uses the VW 2.0-litre and 1.8 Turbo petrol engines plus the 1.9-litre turbo diesels.
As far as the Galaxy is concerned, the car was launched in June 1995 and not changed substantially until early 1997. At this point, specifications were revised, with body-coloured bumpers on the entry-level Aspen and standard air conditioning on the GLX.
The 2.3-litre models made their debuts at this point, available in GLX, Ghia and new Ghia X trim. A 4x4 version (using VW's Synchro system) was also launched with V6 power only. At the top of the range, a V6 Ultima version was made available, with wood and leather trim (but quickly dropped).
The R-reg 'plate change saw the introduction of new mid-range Si models, available with both the 2.3-litre and 2.8-litre engines. These cars sported special alloy wheels and a thankfully subtle body kit. Air conditioning was also standardised across the range. Zetec and LX 2.3-litre versions arrived in early 1999. The range was substantially revised in the Summer of 2000, with new styling, interior trim and dashboard.
What You Get
Though at first glance every inch an MPV, the Galaxy, say Ford, is something quite different. Sure enough, though it seats between five and seven people depending on the model you choose, it's easy to drive, simple to park and no more expensive to run than the car you have at the moment.
This, say Ford, is the future; car-like qualities in what, until pre-Galaxy times, was a van-like sector of the market. Prior to the original launch, one of the most comprehensive customer surveys ever undertaken by the company established that though wealthy families would continue to buy large, cumbersome van-based MPVs, everyone else would probably ignore them until they became cheaper and more user-friendly.
Hence the demand for what the blue oval calls "the Galaxy class" vehicle. In the showroom, the car costs about the same as a mid-range Ford Mondeo estate, measures in at about the same length and takes up no more space on the road. Behind the wheel, it's exactly like a medium range estate - only better, thanks to that high-seated driving position and the glassy cabin.
Whichever version you choose, you'll be looking for flexibility - and you shouldn't be disappointed. Whatever configuration of seats you choose, you'll find that all of them can be folded down or unclipped and removed completely. Above Aspen specification, the front seats also swivel round to face the rear passengers, facilitating picnics or on-the-spot conferences.
What You Pay
Please contact us for an exact up-to-date valuation.
What to Look For
Check for faulty trim and excessive transmission noise caused by the specially lengthened gear linkages. On the popular 2.0-litre, listen for clattery camshafts and make sure that the drive-belt has been replaced on schedule.
If you're buying a baseline model, make sure you're getting seven, rather than five seats (some basic cars miss out the back two). Also, all Aspens and early GLX models do without air conditioning (well worth having in a car with this glass area) so think carefully before you do without, remembering that a car with air will be easier to sell on later.
Bear in mind too that most Galaxys will have been used by people unused to cars of this size. It's worth checking therefore for body scrapes and scuffed mirrors.
Replacement Parts
(Estimated prices, based on a 2.0 GLX (inc VAT) A clutch assembly is around £110, an exhaust system around £800 (incl. catalytic converter) and an exchange alternator around £320. Front brake pads are around £50 and a headlamp unit will set you back just over £100. Front shock absorbers are about £45 and rears just under £35.
On the Road
This car (along with its Sharan and Alhambra stablemates) is the best handling people carrier you can buy. The Galaxy doesn't roll, pitch or wallow like many of its MPV counterparts. Nor do you need a period of acclimatisation before you can drive it quickly, as you would, for example, with a fashionable four-wheel drive.
Overall
The Galaxy is deservedly leading the way in the expansion of the People Carrying sector to what Ford reckons will soon be nearly half a million vehicles in Europe and at least 7% of the UK market.
That means a growing second-hand market for MPVs. Right now, the Galaxy looks the best bet if you're shopping for one.