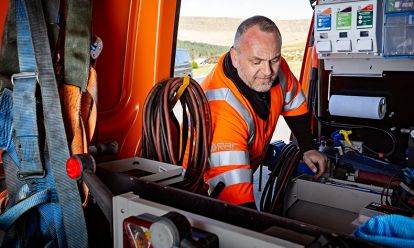 You can get covered in our half price sale from just £5.75 a month.* We're the UK's best breakdown cover provider as voted for by Auto Express drivers 2021.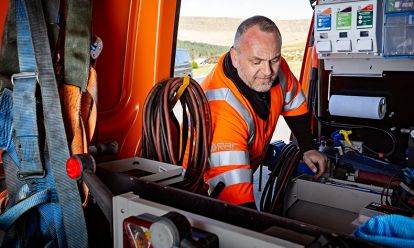 BY JONATHAN CROUCH
Introduction
Production issues dictated that Ford's Escort had to continue in the showrooms for almost a year after the more modern Focus family hatchback was launched at the end of 1999. By then, interest in the car was already waning, so to shore up sales, Ford had earlier in the year introduced highly specified Flight and Finesse versions of the most popular 1.6-litre petrol and 1.8-litre turbo diesel derivatives. It's no exaggeration to say that these were by far the best mainstream Escorts ever built. In fact, they actually make quite a lot of sense secondhand, given the very affordable prices being asked.
Models
Models Covered:
1.6/1.8TDi Flight & Finesse 5dr Hatchback/Estate
History
The Escort Flight and Finesse models shared the honour of bidding farewell to the Escort name after 32 years by offering a value-for-money five-door hatchback or estate package with 1.6-litre petrol or 1.8-litre turbodiesel power. The Flight came in only three colours (white, blue and red) and power steering, a sunroof and central locking were all included.
If you want a bit more kit for your cash, then the plusher Finesse models had air conditioning, metallic paint, a CD player, alloy wheels, a rear spoiler and front fog lamps - a lot for the money.
What You Get
In these models, you get basic, effective, reliable transport that's easy to drive and cheap to maintain. Whichever bodystyle you choose, you'll get yourself a good, reliable family car. The Finesse is particularly well-equipped for the price.
The estates are spacious alternatives, the rear compartment being as versatile as you'd expect thanks to a load area length to the back of the rear seat of 1046mm, a floor width of 1285mm and a cargo height of 856mm.
What You Pay
Refer to Car & Driving for an exact up-to-date valuation section. Click here and we will email it to you.
What to Look For
Some examples suffer from starter motor and alternator problems. You may also expect uneven tyre wear and water leaks. Check that the carpets in the front and rear load deck are dry and that there is no rust beneath them.
While you're at it, check for rust under the wheelarches and on the battery tray. If the car you're looking at has completed over 36,000 miles, also examine the camshaft belt for signs of wear. Bright and, especially, metallic colours tend to hold their value for longer. Many forecourt examples will of course have come straight from company use. No bad thing necessarily, as long as you have a full service history on hand.
Replacement Parts
As you might expect, parts are plentiful and relatively inexpensive. A clutch assembly is around £80. Front dampers are in the region of £25 each and a set of rears around £30 each. Front brakepads are around £30, a full exhaust about £125, a catalyst about £200 (plus a £10 surcharge for the old unit), an alternator around £130 (plus a £30 surcharge for the old unit) and a tyre around £40. A starter motor is just over £130 (plus a £30 surcharge for the old unit), a front wing about £80, a door mirror is around £45 and a tail lamp is about £30. A headlamp is about £60, a radiator is about £100 (plus a £10 surcharge for the old unit) and a windscreen is around £65.
On the Road
The 1995 re-think of the Escort line-up was designed to build upon the more significant improvements introduced back in 1995. This, remember, was a turning point in the model's history. At a stroke, Richard Parry-Jones and his team from vehicle dynamics changed this staple Ford from a family also-ran to a car with its own character; a car that you'd choose for reasons other than company policy or dealer discount.
You could now actually drive the thing with some enthusiasm, for suspension changes meant that it rolled less than before and turned into corners more sharply. These tweaks, along with a more direct response from the steering wheel, allowed owners to approach a twisting country lane with interest where before there had been resignation.
Overall
Good value family transport that may just spring an entertaining surprise if you buy carefully.