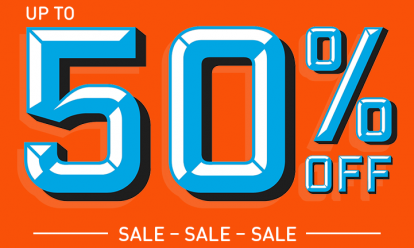 Get covered in our half price Breakdown Cover sale from just £7 a month.* We're the UK's best breakdown provider as voted by Auto Express drivers 2021.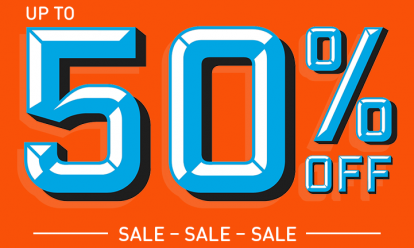 BY CLAIRE EVANS
Introduction
Despite strong challenges from Land Rover, Jeep and Toyota, the world's best selling four-wheel drive remains a good old American Ford. The Explorer has also gathered quite a following in its time on sale in Britain, making life tough for the British, American and Japanese establishment.
While the Explorer may not be a particularly familiar sight throughout the UK, our American cousins snap up over 400,000 examples every year. This imposing off-roader is the archetypal American import and commands a small but significant following in Britain.
It is designed for the demanding US market, so it should be no surprise that the Explorer comes with just about every piece of kit you could imagine in a bid to outdo rivals such as Jeep's Grand Cherokee and Land Rover's Discovery.
Despite the fact that relatively few have been sold, prices are attractive on the used market, making the Explorer a good prospect as a secondhand buy.
Models
Models Covered: 4.0 V6 XLT, NORTH FACE
History
The Explorer was introduced in January 1997. Only one model came over from the States - the 4.0 V6 - and it's stayed alone ever since though there have been two special editions - the Montana and North Face. Equipped with a slick five-speed automatic transmission and full-time four-wheel drive, this 'Yank tank' has more than adequate road performance. It holds its own in the rough too, thanks to 'Control Trac' traction control, self-levelling rear suspension, ABS and power-assisted steering.
In 1998, the Explorer was freshened up with a series of cosmetic improvements. Value for money and security were improved and at the same time, this thoroughly capable vehicle was given a mild makeover.
To check that you're being offered a revised version look for a sleeker tailgate with the registration plate positioned centrally and separate releases for the tailgate glass and the gate itself in place of the earlier dual-purpose T-handle. The rear window is also deeper, making parking a little easier, and there are different tail-lights, front grille and bumpers.
On the security front, an immobiliser was added to the standard equipment, and the traction control system and the stereo were improved while a CD player became optional.
A special edition entry-level Montana version was offered in August 1999 - easy to spot because it lacks the standard Explorer's leather trim and air conditioning. Another, the North Face, arrived a couple of months later with bumpers and other exterior trim colour-matched to the metallic dark green or grey paint. Extras on top of the standard specification included a CD autochanger with rear controls and headphone sockets. The Explorer was quietly phased out in January 2001.
What You Get
As already mentioned, the Americans expect plenty of equipment for their hard-earned dollars. This means anyone who buys a previously-owned Explorer should also be pleasantly surprised by the high level of creature comforts. Anti-lock brakes, air conditioning (except on the Montana), electric almost everything - you name it, it's thrown in for free, from the electrically adjustable front sports seats to the large electric sunroof.
Other little luxuries include electric mirrors, cruise control, an integral roof rack, a compass and an adjustable steering column to allow motorists of all shapes and sizes to find a comfortable driving position. On the safety side, you can also expect driver and front passenger airbags.
What You Pay
Please contact us for an exact up-to-date valuation.
What to Look For
As with any used 4x4, check for signs of heavy off-road use and abuse. Few Explorers will have done any more than mount a grass verge, but you can never be too careful. So, check for damage underneath, especially as this 4x4 sits two inches closer to the ground than rivals like the Discovery.
Overall, it's too soon for any faults to have emerged on British machines - a good sign in itself that several years down the line nothing serious has cropped up. Another point in its favour is the fact that the Explorer is consistently a best seller in the States. With their demanding customers and driving style, that says more than anything else about the sturdy nature of this American dream machine.
Replacement Parts
(approx incl VAT) As you might expect from a Ford, parts are plentiful - but in the case of this model, they're not particularly cheap. Front brake pads are around £65, a rear exhaust assembly about £180, a catalyst about £455 (and there are two) and an alternator around £260. A headlamp is about £140.
On the Road
Although the Explorer has been designed around the premise that most users will spend nearly all their time on the tarmac, it is actually pretty good off-road. It uses Ford's own permanent 4x4 system called `Control Trac' which offers a choice of three driving modes. Most users will never shift from `4WD Auto`. Here, all the power goes to the rear as long as there is enough grip. As soon as the surface becomes slippery, however, a sensor automatically transfers a gradual supply of torque to the two front wheels.
For simple off-road work or extreme winter conditions, you can switch to '4WD High`. Here, most of the engine's energy is again directed to the back, but there's a continuous, higher level of power to the front. Finally, there's `4WD Low` for really tough off-road use or if you're towing something heavy like a horsebox. The drive is as before, but with a low range 2.48:1 gear reduction for maximum pulling power and engine braking.
It may sound complicated, but the whole thing is easy to operate - simply turn a switch on the dashboard. There's no need to use a lever to select four-wheel drive and there's is no need to get involved in anything as technical as disengaging auto-locking hubs. Americans expect all those kind of things to be done for them.
Overall
The Explorer makes far more sense secondhand than it ever did new - the steep depreciation curve makes it a surprisingly affordable used buy. It's never quite so cheap to run, however..