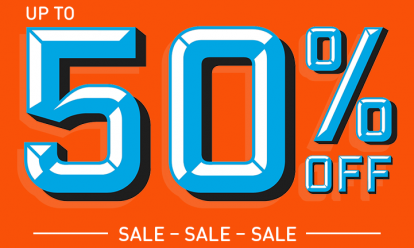 Get covered in our half price Breakdown Cover sale from just £7 a month.* We're the UK's best breakdown provider as voted by Auto Express drivers 2021.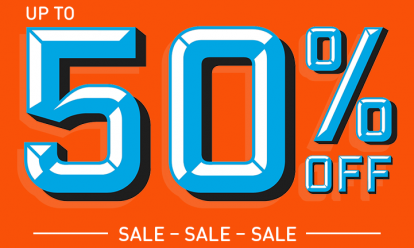 BY JONATHAN CROUCH
Introduction
The Rover 400 announced in 1995 was the last of the company's collaborations with Honda. It was based on the same design used by the Japanese company's Civic five-door but was executed with a touch more class.
Chrome and wood touches couldn't, however, hide the fact that, despite Rover's claims, this was not a Mondeo-sized car. Think Escort and you'll be pleasantly surprised to find the Rover a little larger than you expect. It's a sound family hatchback all-rounder.
Models
Models Covered: 4dr saloon & 5dr hatch, 1.4 8v & 16v, 1.6, 2.0 turbo diesel & intercooled turbo diesel [base, i, Si, SE, SLi, GSi, iE, iS, iL, XL, Executive, D, SD, SDi, SLDi, GSDi]
History
At its launch in May 1995, Rover intended to establish the 400 as the class-conscious choice amongst buyers who would otherwise have chosen Escorts or Astras. A five-door hatchback was on offer first, with a smart saloon version added in March 1996.
To be honest, you could probably guess at the 400's aspirations from the liberal use of chrome and walnut, intended to set Rover's mid-ranger further apart from the shopping car set. Plus, of course, there was that trademark chrome grille, stylishly incorporated into an imposing front end.
Under the bonnet, the hardware was virtually all Rover's own, with the bulk of the range made up of British-built award-winning 1.4, 1.6 and 2.0-litre 16-valve petrol engines. Only the 1.6-litre automatic had Honda power.
The first 2.0-litre turbo diesels were introduced in December 1995, with the range widened to include the saloon in March 1996. Air conditioning was added to most models in June 1997. The saloon models were identifiable by clear front indicator lamps (a styling tweak carried over to the hatchback in 1998).
The line-up received its last range of revisions in 400 form in May 1999, when the trim line-up was revised to run from SEi, to iE, then iL and iS (which for the previous two months had been special editions), then XL and Executive. At this point, the lower-powered of the two turbo diesels was dropped, with only the 105bhp unit retained.
The 45, replacing the 400, was announced in October 1999 with a distinctive four-headlight nose and numerous detail styling and mechanical changes. These include the availability of Rover's own CVT automatic transmission, in place of the previous Honda unit, and the V6 engine promised but never delivered for the 400.
What You Get
As we've said, the 400 is a little larger than its family hatchback rivals, some six inches longer than an Escort and a foot longer than Peugeot's 306. Five adults can be accommodated reasonably comfortably, but more impressive is the capacious boot, which makes the most of the Rover's extra inches.
Inside the cabin, there isn't quite as much room as the exterior packaging suggests. Still, user-friendly features include plenty of oddment space for maps, tapes and coins and you'll find that the stereo display is separate from the actual unit, making the theft of it effectively pointless.
Every model will have a driver's airbag, while a passenger-side `bag was an option below SLi level. On the security front, a dual perimetric and volumetric alarm system with passive engine immobilisation was also standard across the range. Most versions have electric front windows and, from June 1997, air conditioning.
What You Pay
Please contact us for an exact up-to-date valuation.
What to Look For
Very little: the car tends to prove predictably reliable. A full service history is preferable.
Replacement Parts
(based on a P-reg 416 - approx ex-Vat) A full exhaust system (excluding catalyst) is around £360 and a full clutch assembly around £105. Front and rear brake pads are around £60 per set respectively. A starter motor is around £150, a radiator around £125, an alternator around £190 and a front headlamp around £95.
On the Road
Most entry-level 414s shared the same twin cam, 16-valve 1.4-litre K-series 103bhp engine that was used in the old 200/400 series but you'll also find some SEi models from June 1999 with a less powerful eight-valve unit.. The better-equipped manual-transmission 416 variants got Rover's newer 1.6-litre unit developing 111bhp. That means rest to 60 in around 10 seconds on the way to a maximum of 118mph. The rare automatics have a single cam, 16-valve Honda engine and transmission.
The Rover powerplants are certainly user-friendly. Instead of having to thrash it all the way to 5,000 revs before you get maximum power, the Rover K series unit develops all its output much earlier, at 3,000rpm. In other words, you don't have to work the car half as hard to wring the performance out of it.
It's the 2.0-litre engines, however, that do most to justify the 400's ambitious claims to mix it amongst Mondeos and Vectras. The 136bhp 'T-series' petrol version for example, combines refinement with a useful turn of speed. Rest to 60 takes nine seconds on the way to 124mph. Plus there's plenty of choice, with four trim levels.
On the diesel front, there were two versions of Rover's 'L-series' engine, developing 86bhp and 105bhp respectively. The lower-powered unit served budget buyers, while the more potent engine came initially in plusher SDi, SLDi and GSDi guises.
On the road, Rover made much of the 400's long distance ride qualities due apparently to an innovative suspension system and hydraulic engine mounts. You'll have your own opinions. Certainly, the standards of 'NVH' (noise, vibration and harshness) suppression do put the car amongst the class leaders.
Overall
In summary, then, the 400 makes a worthy used contender - though the reasons lie mainly with Rover's clever packaging. Still, when it comes to that vital first impression on the forecourt, it has a class missing from most of the volume-produced competition. And that could make all the difference.