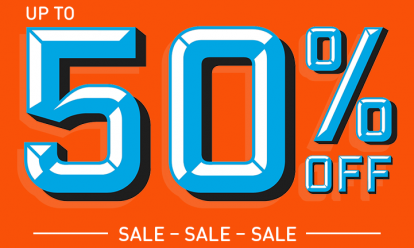 Get covered in our half price Breakdown Cover sale from just £7 a month.* We're the UK's best breakdown provider as voted by Auto Express drivers 2021.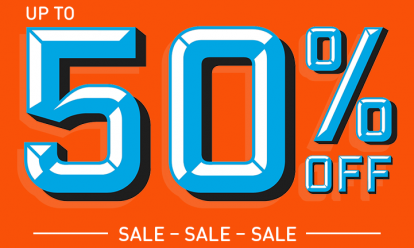 The Mazda3 takes a big step forward in fourth generation form. Jonathan Crouch drives the Skyactiv-G petrol version.
Ten Second Review
Mazda has always been a bit unconventional in its approach to automotive design. Except, historically at least, when it's come to arguably its most conventional model, the Mazda3 family hatchback. But all that changes right here, right now with this fourth generation version. You can see at a glance that the styling's different from the norm and, as we discovered at the wheel of a Skyactiv-G petrol version, much else is too.
Background
Think of a car of this type as good to drive as a Ford Focus, as good inside as a Volkswagen Golf and as good to look at as an Alfa Romeo Giulietta. That's what Mazda was aiming at. As for what we've got, well there's quite a lot. The fact that the 2.0-litre 'Skyactive-G' petrol engine we're going to try here ignores turbocharging is another break with current convention, though Mazda has followed the current trend towards part-electrified mild hybrid technology for it.
All of this engineering's bolted to a brand new much stiffer platform. And, the trend with previous Mazdas for slinky styling to clothe rather dull cabin design has been broken here with what might just be the nicest interior in the segment. Add in standard equipment features you'd have to pay extra for on rivals and plenty of camera-driven safety kit and you've a promising-sounding package offered either in this hatch form or as a smartly styled saloon. Time to put it to the test.
Driving Experience
Keen drivers will know what we're talking about when we say that some family hatchbacks seem to want to fight your inputs and are a bit of a battle to drive, whereas others just work in harmony with you. This Mazda3 is one of the latter. In a manual version like the one we tried, you'll notice the lovely 'wrist-flick' feel of the stick shift change, which is complemented by feelsome steering, positive brakes - and decent ride quality too, despite this fourth generation model's shift away from independent rear suspension to a theoretically cruder torsion beam arrangement. The stiffer body also helps (contributing to exceptional cruising refinement). And in addition, there's also 'G-Vectoring Control Plus', a standard torque vectoring system that also takes steering inputs into account as it transfers traction to the wheels that can best use it at speed through the bends.
You'll want to know about engines. If you select the one we tried, the base Skyactiv-G petrol unit with light M Hybrid assistance that most Mazda3 buyers are expected to choose, the performance feels extremely modest. Which is surprising when you consider that it's 2.0-litres in size. This isn't really down to the 122PS output - that's about par for the course with a base petrol powerplant in a car of this kind. It's more about the fact that Mazda refuses to fit turbochargers to its petrol engines, so rather counter-intuitively you get less mid-range pulling power than a Ford or Volkswagen engine of half the capacity.
Design and Build
The fourth generation Mazda3 borrows its sensual shaping from the evolved version of the brand's 'KODO' design language first showcased on the company's recent 'RX Vision' and 'Vision Coupe' motor show concept cars. And at a stroke, makes almost everything else in the segment look either uninspired, stodgy or over-styled, thanks to clean surfacing and coupe-like lines that are almost startlingly effective in the way that light and shade plays upon the sculpted panels. Choose between hatch or Saloon body styles.
At the wheel, it's certainly different, thanks to a minimalistic design that has seen almost every unnecessary ancillary control removed. Only the essentials are left, all of which have a satisfying look and feel and are designed within an elegantly slender dashboard swathed in lovely soft-touch surfaces. Also breaking with convention is Mazda's decision not to use touchscreen functionality for the 8.8-inch centre-dash touchscreen; we agree with them that using the provided 'Comand Control' rotary dial is less distracting for the driver. Less impressive is rear seat accommodation, which can feel a bit claustrophobic thanks to the swept-back styling. And the boot size ids only average by class standards, offering 351-litres of capacity in the hatch; there's 450-litres in the Saloon.
Market and Model
The Mazda3 range isn't too difficult to get your head around. Prices for this Skyactiv-G base 2.0-litre 122PS petrol model sit mainly in the £22,000 to £28,000 bracket common to better quality contenders in the volume-branded part of the family hatchback segment. And there are just two body styles - a five-door hatch or an alternative four-door Saloon. We wonder though, whether it's really necessary to have five different trim levels - 'SE-L', 'SE-L Lux', 'Sport Lux', the 'GT Sport' variant we tried and top 'GT Sport Tech' spec. Your dealer will offer you the choice between two 6-speed transmissions. We'd very much recommend the slick-shifting Skyactiv-MT manual 'box we sampled. Or for £1,300 more, you can have a Skyactiv-Drive automatic.
Equipment levels are generous. Even with base 'SE-L' trim, you can expect to find 16-inch 'Silver Metallic' alloy wheels, full-LED headlights with auto-levelling, LED rear lamps, rear parking sensors, heated mirrors, auto headlamps and wipers and a Thatcham Category 1 alarm. Interior features include elements you you'd normally have to pay extra for at the bottom of the range on a car of this kind - things like a Head-up display, power-folding functionality for the door mirrors and, for the driver's seat, lumbar support and cushion tilt adjustment. More expected inclusions run to air conditioning and leather for the steering wheel and gear knob, along with a trip computer.
Cost of Ownership
Originally, Mazda's Skyactiv technology was mostly about saving weight. It still is, but other brands have now overtaken this Japanese maker in that regard as the Hiroshima brand concentrates instead on more efficient under-bonnet engineering. Turbocharging, the company says, isn't a good route to high efficiency, but mild hybrid tech is, hence the introduction of 'M Hybrid' light electrification on the base 2.0-litre Skyactiv-G petrol engine we tried.
This 24V mild hybrid system improves fuel economy by recycling recovered kinetic energy. A belt-driven integrated starter-generator stores the energy recovered under deceleration in a 600kJ lithium-ion battery, while a DC-DC converter supplies it to the car's electrical equipment features. Building further on this, the Skyactiv-G powerplant has reduced mechanical friction thanks to an upgraded piston skirt and an optimised oil ring profile. And there's a coolant control system for thermal management that promotes quick engine warm-up to reduce fuel consumption. More significantly, it also features cylinder deactivation, which shuts down cylinders one and four in light-load situations, such as when cruising at a constant speed.
The result of all that technological effort is a set of fuel economy and emissions figures a lot better than you'd normally expect from a 2.0-litre petrol engine - up to 45.6mpg on the combined cycle and up to 136g/km of CO2. Unfortunately for Mazda though, these readings aren't particularly special by the standards achieved by comparable petrol engines producing around 120PS in the family hatchback segment.
Summary
Like Volvo, Mazda has thrived since being released from the shackles of Ford ownership. To the point where the brand has almost pulled off the perfect package here: Golf-like quality, Focused driving dynamics and an almost Italianate sense of style. We've found it very difficult to fault this car in the first two of those areas. And its efforts to stand out are laudable, but they do severely compromise back seat space and rear passenger visibility. And to some extent boot capacity too.
The Skactiv engine technology is also a mixed bag. This test car's Skyactiv-G petrol unit isn't particularly noteworthy in terms of either performance or efficiency. If you can live with these few caveats, we have little doubt you'd live very happily with this Mazda3. Steering feel and handling match the finest in the segment, while manual gearbox response betters it, taking this car to the point where we'd pronounce it to be the best all-round choice in the class when it comes to driving dynamics.