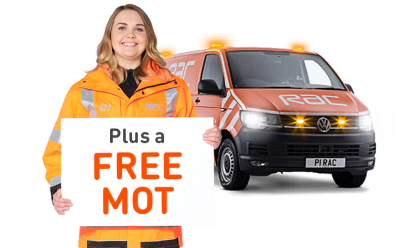 RAC Breakdown Cover comes with home rescue as standard. Plus, get a free MOT with Advanced and Ultimate.* Join the UK's best breakdown provider as voted by Auto Express drivers 2021.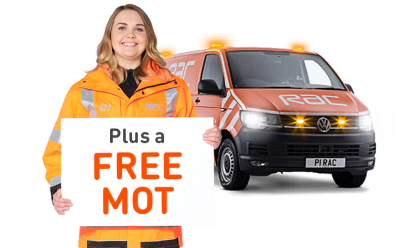 BY STEVE WALKER
Introduction
The Focus has been a massive family car success story for Ford so it's hardly surprising that the blue oval has looked to apply the Focus formula to as many bodystyles as possible. Three and five-door hatchbacks, saloons, estates, MPVs - we've seen them all and many of us have even bought one or two of them down the years. We've also been treated to the model we feature here, the Focus Coupe-Cabriolet. It's a Ford Focus convertible but is it worth considering as a second-hand option?
Models
Models Covered:
2dr convertible: 1.6, 2.0 petrol, 2.0 turbo diesel [CC-1, CC-2, CC-3])
History
Folding metal roofs make sense for a lot of reasons. Any salesperson with an element of savvy about them will point out that these arrangements marry the exhilaration of open-topped motoring with the security and practicality of a fixed-roof car. What they may keep to themselves is that a folding tin-top adds weight and can often result in oddly unresolved styling characterised by a dramatically oversized bottom. The Focus CC has good and bad points and is one of numerous metal roofed convertibles based on family-hatchback cars or similar that were launched at around the same period. Notable alternatives include the 307CC form Peugeot, the Renault Megane CC, Vauxhall's Astra Twin-Top and Volkswagen's Eos.
The Focus CC first showed its face in 2006 and it was a familiar one having been lifted directly from the Ford Focus hatch. 1.6 and 2.0-litre petrol engines were available alongside a 2.0-litre TDCi diesel. Trim levels were nice and simple to grasp by Ford standards, the different grades badged CC-1, CC-2 and, you've guessed it, CC-3.
There are no two ways about it, the Focus CC has quite a backside on it, even by the big boned standards of other compact folding hard-top models. A facelift at the end of 2007, helped to draw attention away from the hind quarters with a sharper front end based around Ford's Kinetic design themes.
What You Get
In the early days, most coupe cabriolet models looked rather ungainly, with huge distended rears that would open up like something from a Bond movie and then swallow the hood mechanism whole. The Focus CC is an improvement from the worst of those models but it still doesn't get things spot on at the back. At least it sorts out the secondary issue with early variations on the coupe-cabriolet theme, the lack of space inside. Focus Coupe-Cabriolet has 500-litres of room when the hood is up, although this does drop when the folding roof cartridge is in place. A full four-seater, the car may not be the answer to the family motorist's prayers but it's a lot more practical than its fun-loving agenda may suggest.
The two-piece electrically-operated hard-top roof whirrs into life at the touch of a button and takes just 29 seconds, with no catches, latches or levers needing to be manhandled. Once the roof is stowed in the boot, the Focus Coupe-Cabriolet's lines are a good deal more elegant, with a classic rising waistline and a clean rear deck. Inside, the car's dashboard layout follows the style of other Focus models, but with a different colour scheme developed to distinguish it as a flagship.
There are three trim levels and the names are fairly self explanatory: CC-1 (only offered with the 1.6-litre engine), CC-2 and CC-3. All feature alloy wheels, an embossed chrome Focus logo at the rear, four-seats with sculptured rear bench, electronically-operated and heated door mirrors with side turn indicators, Thatcham Cat 1 alarm, CD stereo and air-conditioning. With the CC-2 models, you can expect 17in alloy wheels, three-spoke leather steering wheel, Sony MP3 player and Ford's excellent Quickclear windscreen defroster. Find a CC-3 and you'll also get leather seats, cruise control, a Sony six-CD system and automatic lights/wipers/mirror.
Safety of course is paramount in a car like this and Ford's new Rollover Protection Device (RPD) plays a vital role in increasing the Coupe-Cabriolet's passive safety performance. In addition to standard front and side airbags, the RPD is designed to help protect passengers in the event of a vehicle rollover. If the system detects an imminent roll, two safety roll-bars "fire" and extend out by up by 20cm to provide a supportive safety strut along with the ultra-strong windscreen pillars to protect the car's occupants. ESP stability control is also standard.
What You Pay
Refer to Car & Driving for an exact up-to-date valuation section. Click here and we will email it to you.
What to Look For
The roof is going to be the main area of interest when giving a Focus Coupe Cabriolet the once over. There were some notorious leaky roof problems on early cars but these were largely solved by July 2007. Treat any car with a smell of damp around interior with suspicion and equally wary of heavily air-freshened cars: the owner could be hiding something.
Ford's engines are, on the whole, reliable, so give the car the usual once-over looking for signs of wear and indications of hard fleet, company or rental car use. Worn carpets, and scuffed trim are the usual clues. Check that all the electrical items work properly, ensure that the air conditioner delivers chilled air soon after the engine is started and remember that a full service history always helps when selling on.
Replacement Parts
(approx based on a Focus CC 1.6) This being Ford, parts are plentiful and relatively inexpensive. A clutch assembly will be around £100 and an alternator should be close to £140. Brake pads are around £25 a front set with rear shoes around £45, a replacement headlamp is close to £80 and a manual door mirror should be in the region of £50. A full exhaust is about £200 and a catalyst is about £240. Dampers are around £40 each and a radiator about £100.
On the Road
Buy the 1.6-litre version of the Focus Coupe Cabriolet and it's hard to escape the nagging suspicion that you've not bought a whole lot of engine, the lion's share of your money having gone on the basics and that fancy folding tin top. Things get a little more satisfying if you're prepared to dig a little deeper and get the 2.0-litre petrol model.
This engine feels as if it's made for the Coupe-Cabriolet. Dragging around a hefty welter of electric motors isn't child's play and the 143bhp 2.0-litre will punch the car to 60mph in 10.2 seconds. Coincidentally this is exactly the same time as the 2.0-litre TDCi diesel manages but used buyers will pay a premium for the oil burner which is less refined but more economical. Most will prefer the petrol option. A top speed of 129mph may be academic to some but it's indicative of just how much the Focus has in reserve when cruising at typical UK motorway speeds. Suffice to say, you're not flogging the car's guts out to keep pace.
Fuel economy is reasonable at 37.7mpg for the 2.0-litre petrol car, rising to 39.8mpg for the 1.6-litre petrol and 47.9mpg for the diesels. Unless your daily commute takes you to Istanbul and back, the 2.0-litre petrol looks the best bet as it's unlikely that you'd recoup the additional expense in fuel savings offered by the diesel and the Focus 1.6-litre is only marginally better on fuel despite being a good deal slower.
Overall
As an affordable hard-top convertible, the Ford Focus Coupe-Cabriolet makes decent sense. Ford is a name that UK car buyers have come to trust and, a few water ingress issues aside, the CC upholds that reputation. The styling looks good from most angles, particularly on the post-facelift cars with the roof down, and the driving experience is comfortable and relaxed so long as you avoid the 1.6-litre engine. A used Focus CC is a good way of getting out in the sun on the cheap.